Luxury Event Spaces In Dubai
The Italian luxury fashion brand, founded by Gianni Versace in 1978, is building a reputation for its incredible hospitality in the heart of Dubai.
We're delighted to welcome Palazzo Versace Dubai to the world's most prestigious venues. It is indeed a breathtaking neoclassical masterpiece, reminiscent of a 16th century Italian Palace, with underlying traces of Arabian architecture, home to some of the best luxury event spaces in Dubai. Detail is central to the hospitality and design by Versace. Every single piece of furniture and fabric is designed and tailor-made by Versace. This unique establishment masterfully mixes old-world pleasures with a sophisticated ambience.
Gala Ballroom
---
The ultimate venue for the perfect events or celebrations, the lavishly decorated Gala Ballroom, can host up to 900 guests under the glittering centrepiece of a magnificent chandelier. The ballroom is exquisite in its decoration and has natural daylight and a lovely patio to complement this luxurious experience.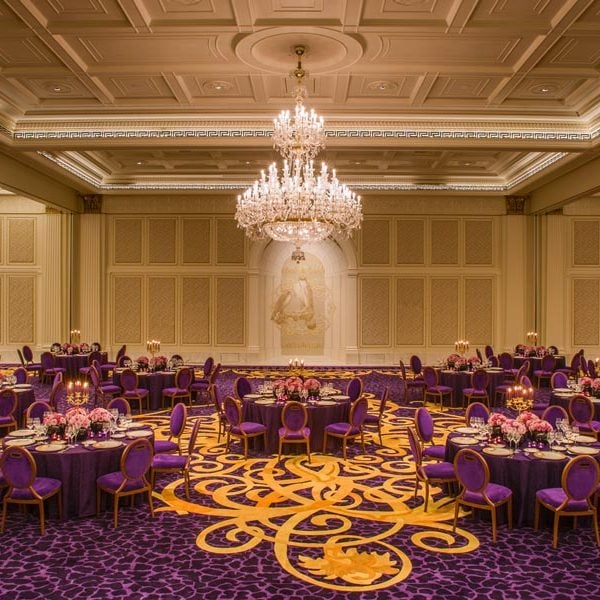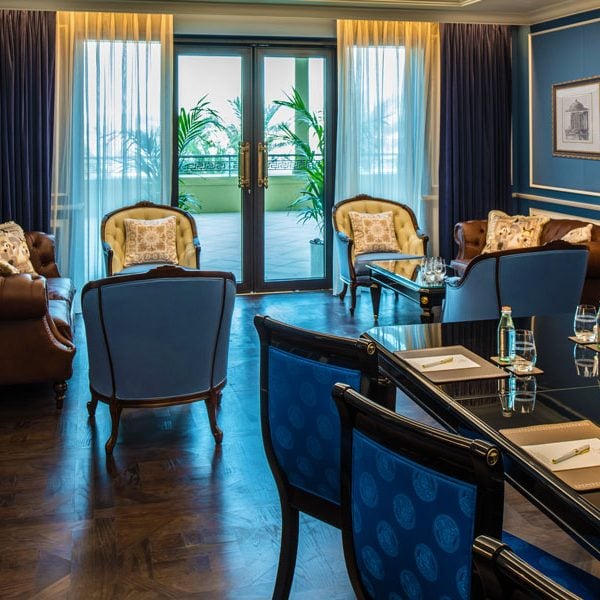 Business Center
---
The Business Center has three executive meeting rooms perfect for private meetings with a capacity of up to 16 guests. Located discreetly on a guest room floor, the meeting rooms have a spectacular outdoor terrace overlooking the creek and plenty of natural daylight. The Business Center venue offers all administration and secretarial support to ensure every aspect of your meeting is well looked after.
Meeting Rooms
---
The three meeting rooms offer a sophisticated setting, dedicated service and a selection of savoury menu items. With this setting, your meetings will not only be productive but stylish too, with the technical facilities you would expect from a forward-thinking fashion brand. This meeting venue can accommodate from 16 to 50 guests and are located next to the Gala Ballroom, in a private, self-contained area.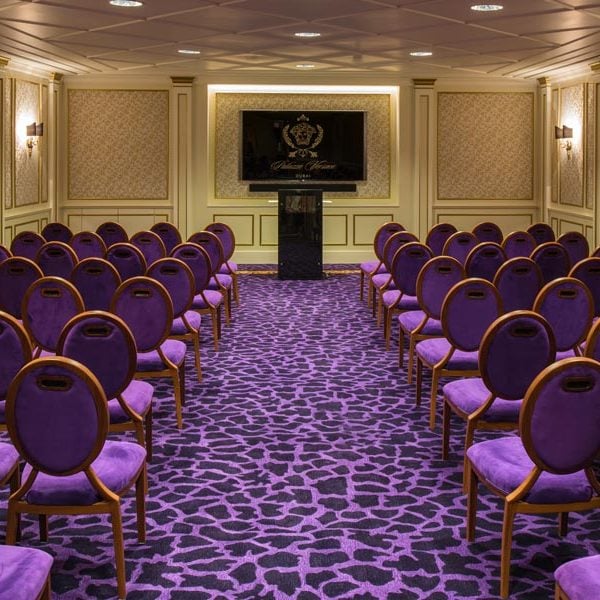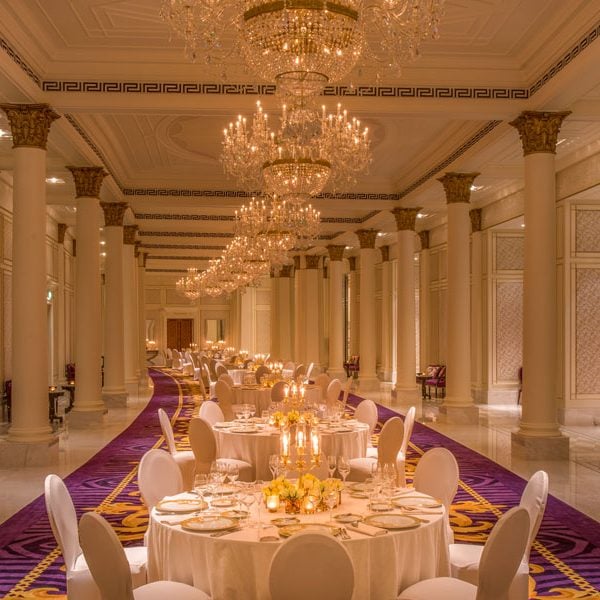 Pre-function Area
---
The Pre-Function area measuring 593 sqm is directly connected to the Gala Ballroom and meeting rooms. It is truly an elegant host to banquets or pre-dinner cocktails as well as an opulent space for coffee or lunch breaks.
Imperial Suite
---
Located on the highest floor of the hotel, possessing a total area of 1,200 sqm and 180-degree views of the Dubai Creek, the Imperial Suite is majestic in form and function. A true testimony to the Versace brand, this ultra-luxurious and fashionable suite is the perfect illustration of grandeur and opulence. Every detail in the spacious room takes inspiration from Italian designs, with rococo and baroque art patterns highlighting the rooms and living areas.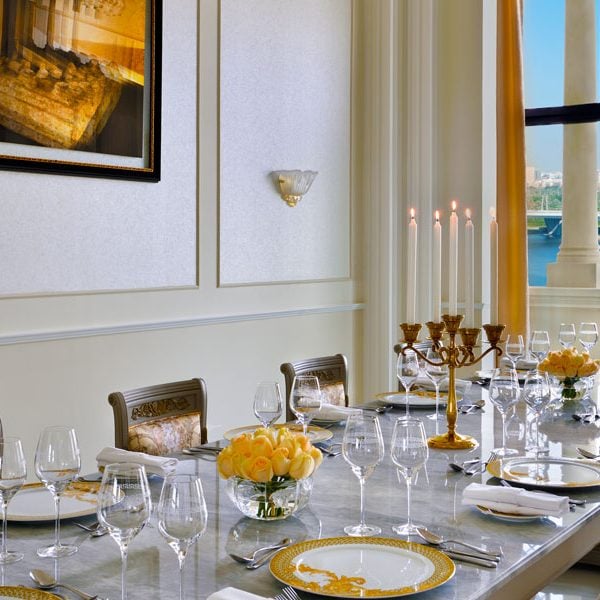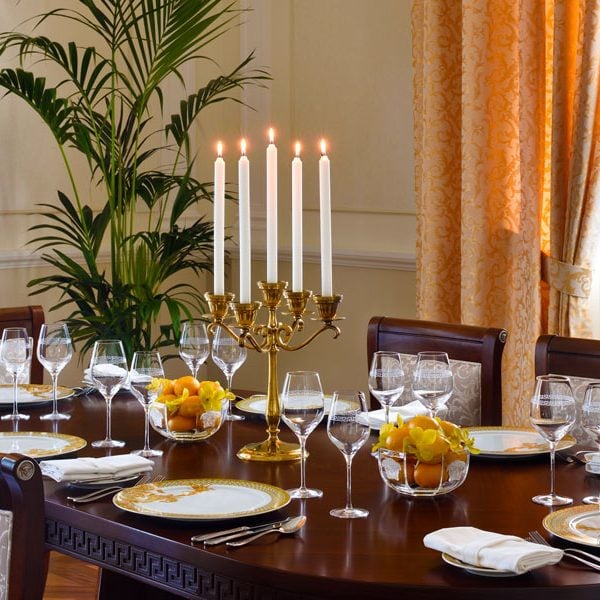 Signature Suite
---
These classic Palazzo Versace signature suites are a masterwork of décor and space. Impeccably furnished, with large windows that allow plenty of light and encompass stunning views of the Dubai skyline, the living room is the perfect retreat for families or executive meetings. Those who admire the finest things will appreciate the intricate detailing and workmanship applied to each element of these suites. Guests can also enjoy unparalleled service with access to the Executive Lounge and its benefits throughout their stay.
Where will you host your next unforgettable event?
---
Palazzo Versace Dubai is an extraordinary venue for events and truly symbolic of the Versace lifestyle, offering...
Explore Palazzo Versace Dubai for your events
---