Ladies and gentlemen, let us introduce you to the
Top 10 Golf Venues in the South of Spain
Host a glorious golf event in the south of Spain in mid-winter. With moderate days of 17 - 22 degrees with sunshine, it's the perfect setting for golf and a series of outdoor pursuits. The South of Spain is ideal for memorable events at outstanding venues. The region is just a short flight from many major European hubs. We've scanned venues for all types of group golf, from corporate incentives with a touch of golf to dedicated corporate golf tournaments. Imagine playing golf in a destination so warm you may find yourself in a polo top and shorts in mid-winter. It's a welcome contrast to northern European winters. Our review encompasses extraordinary golf courses, grand clubhouses, breathtaking views, dedicated staff and outstanding hospitality for special events. We've reviewed a series of the best golf courses in the south of Spain that make spectacular venues for unforgettable occasions. So without further ado, here is our pick of the top 10 golf venues in the south of Spain that will both surprise and delight your guests.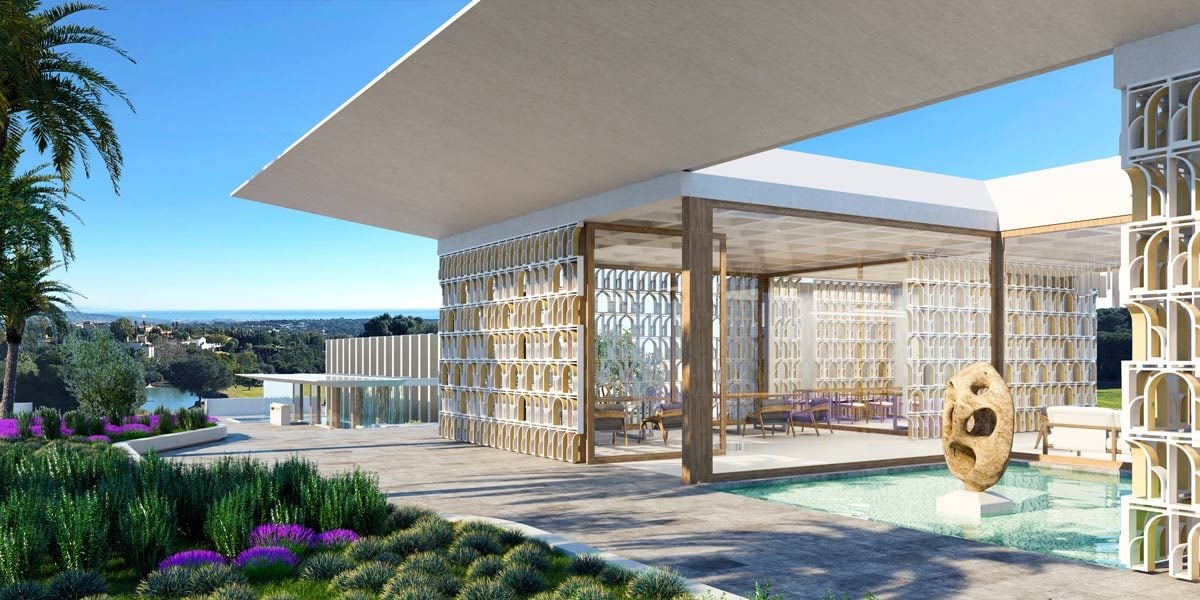 1. Almenara Sotogrande Golf Club
---
Almenara Sotogrande Golf Club is set in a national park, within a luxurious residential area overlooking the Mediterranean Sea. It is conveniently nestled between the Valderrama and San Roque Club courses. The accommodation is offered by the exclusive SO / Sotogrande Resort & Spa. This distinguished venue has a state-of-the-art new clubhouse with layered terraces for flagship events with unparalleled views.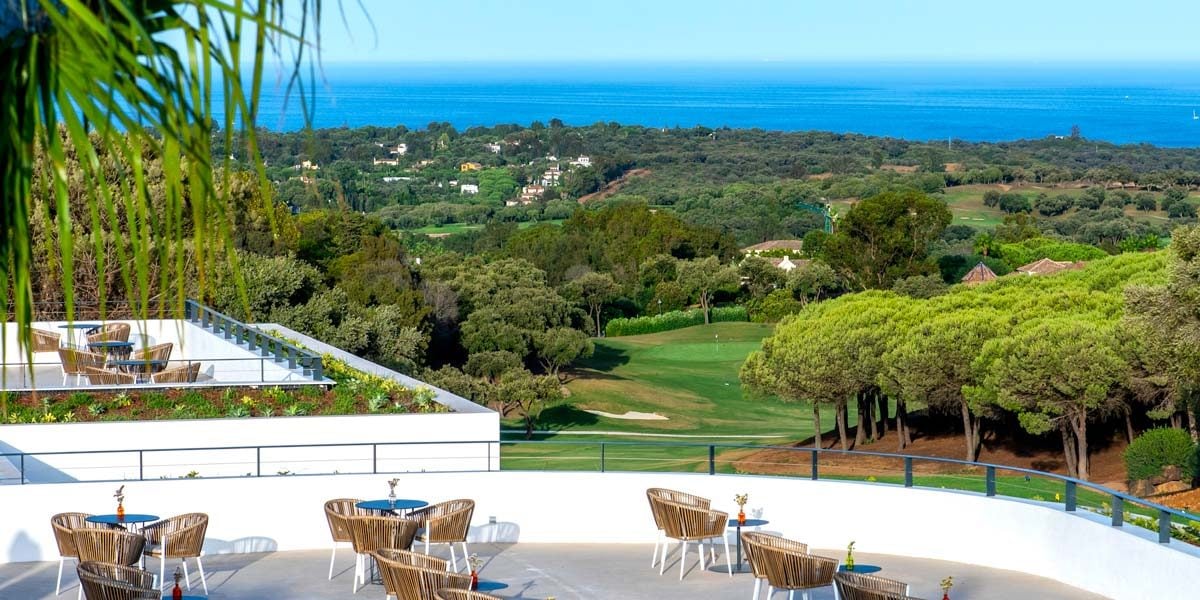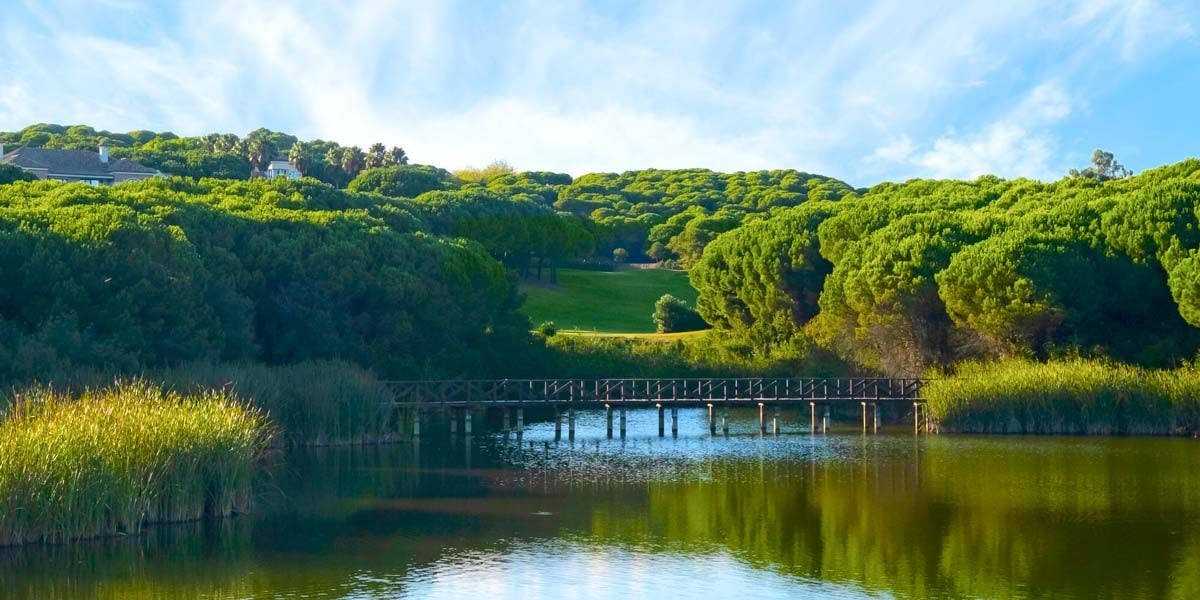 2. The San Roque Club
---
The San Roque Club is set in the foothills of Sierra Bermeja, in an outstanding area of natural beauty. It features a quintessentially Spanish heritage clubhouse, two championship golf courses and a fine dining restaurant with ideal spaces for indoor and outdoor events. Quite simply, The San Roque Club is one of the best venues for golf events in the south of Spain.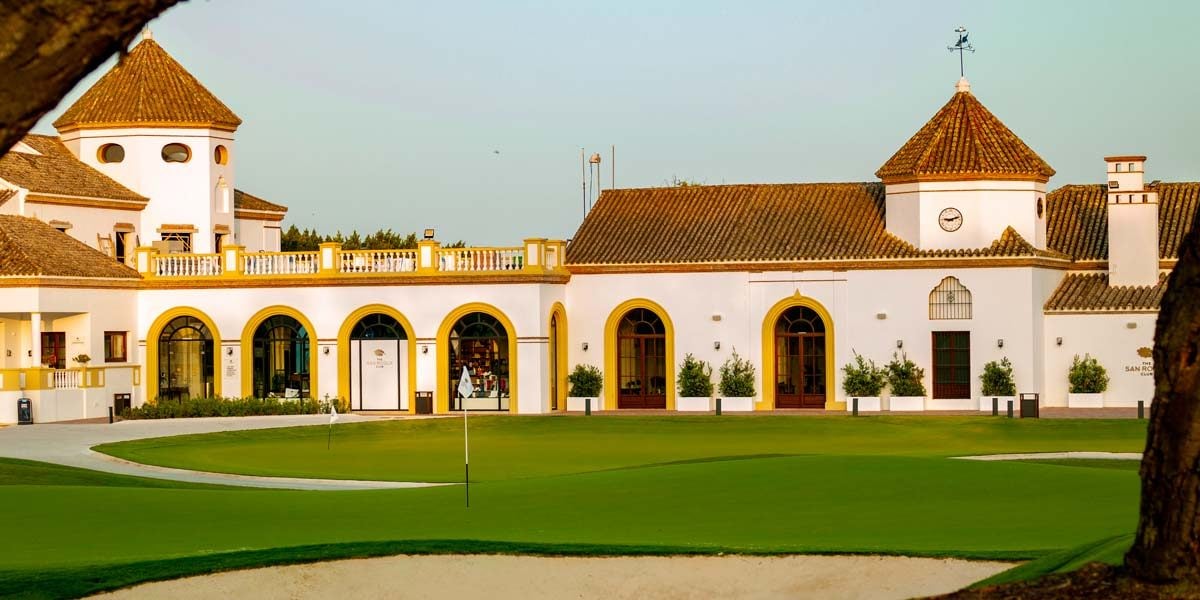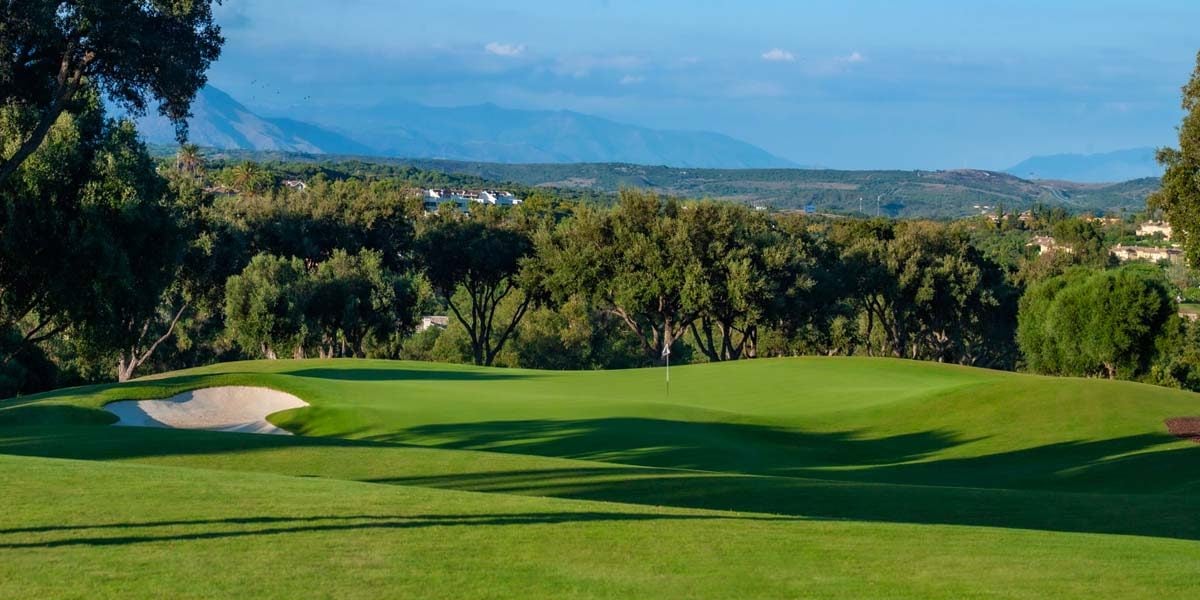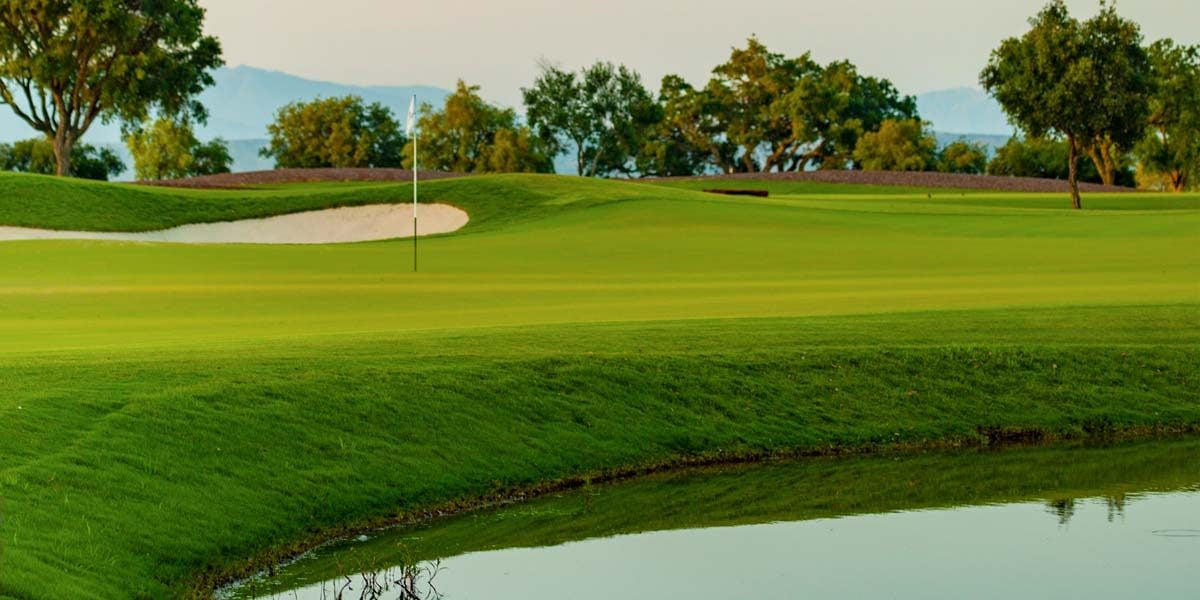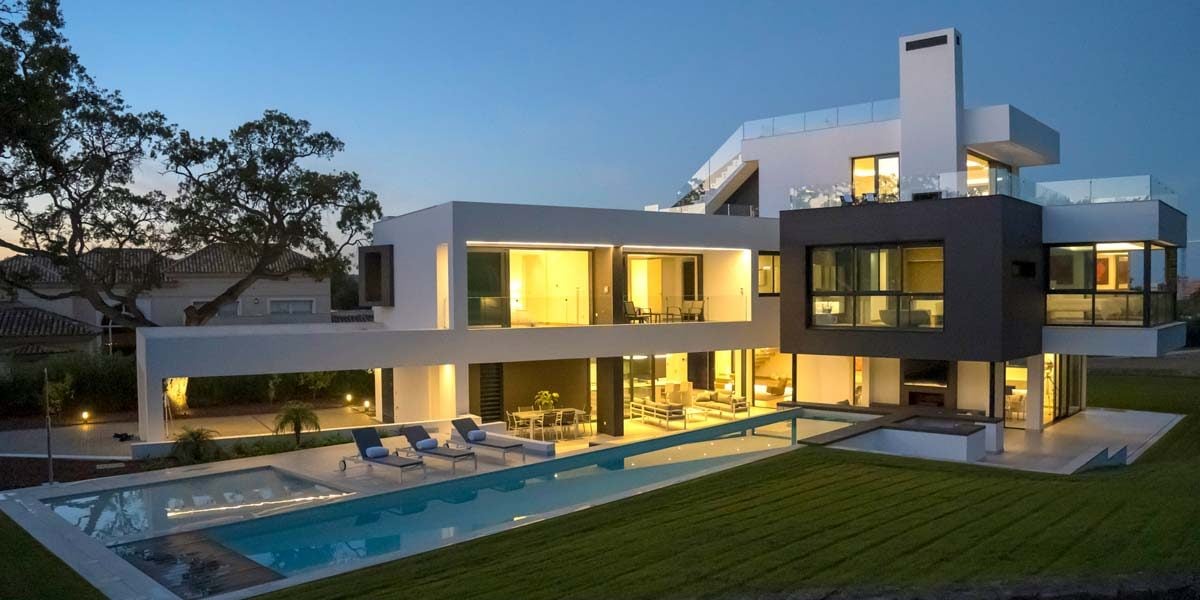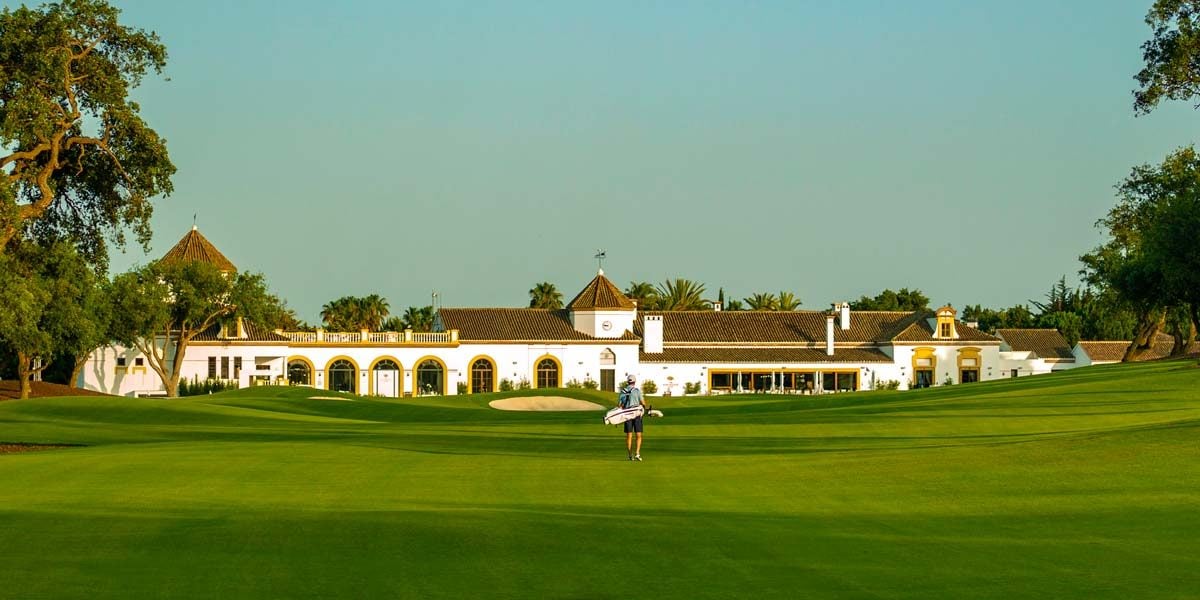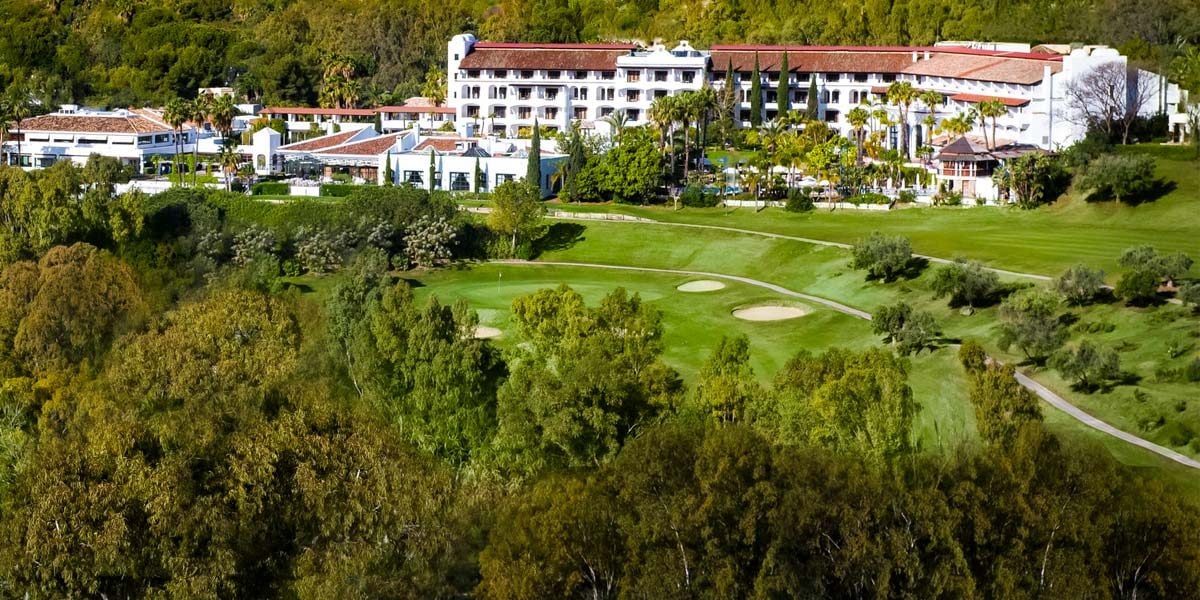 3. La Quinta Golf & Country Club
---
La Quinta Golf & Country Club is an extraordinary golf venue nestled between the sea and the mountains of Marbella. It features some of the most breathtaking event spaces for pre and post-golf gatherings. This distinguished club comes complete with 27-holes divided into three courses. The club offers a vast spectrum of facilities through its connected Westin La Quinta resort and is suitable for landmark events.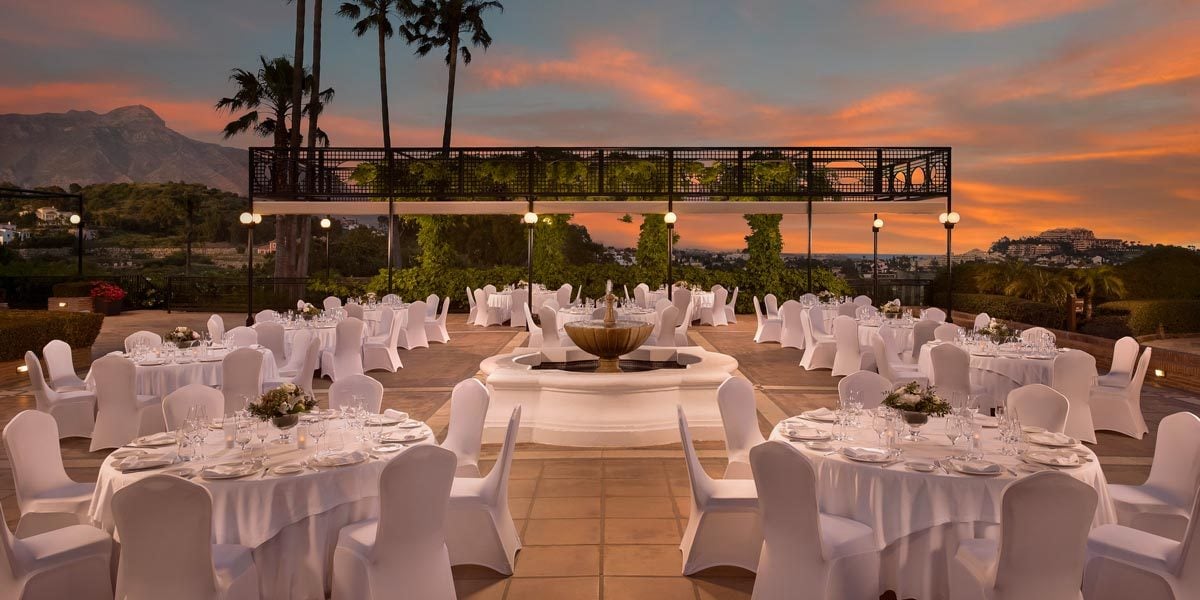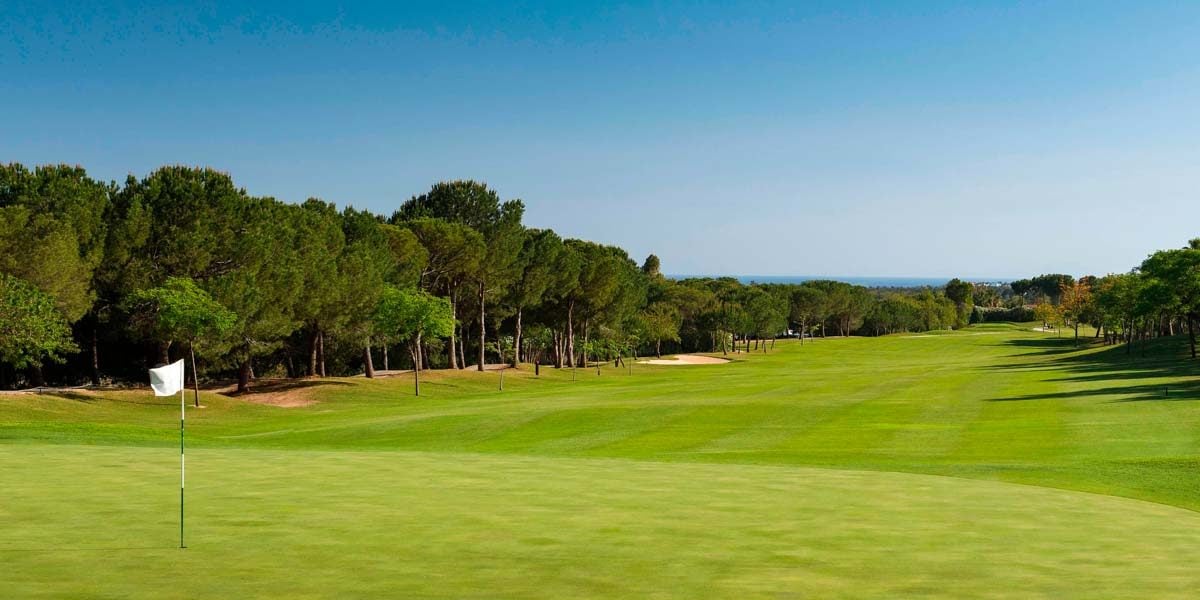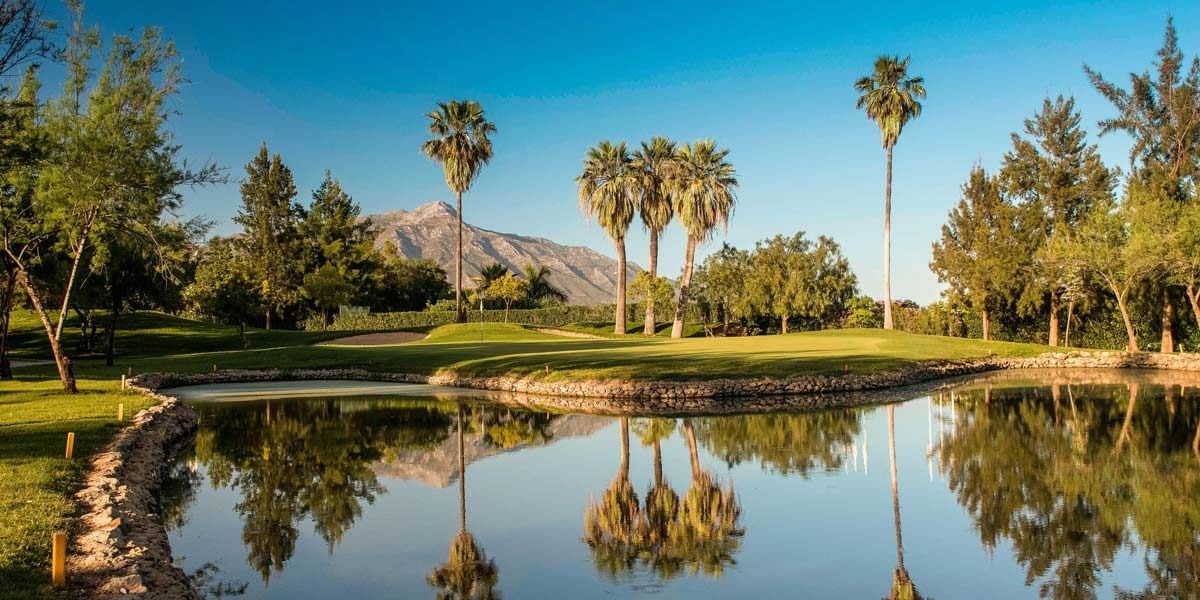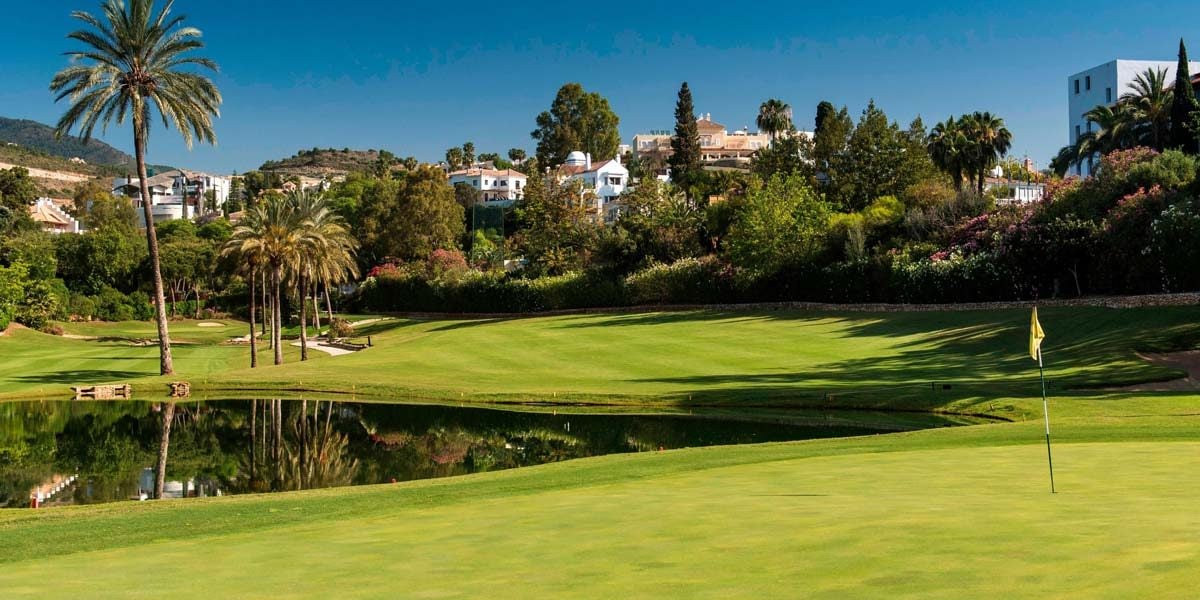 4. La Reserva Club Sotogrande
---
La Reserva Club is one of the finest venues in southern Spain. Its architecture offers a nod to its historical legacy combined with innovative modern-day features. Carved into the hillside with natural vistas in every direction, the 18-hole championship course offers wide, sweeping fairways leading to large greens. La Reserva is known for its range of sporting facilities, its beach club, unique gastronomy and more. There is a number of sublime spaces to choose from for nurturing ground-breaking events.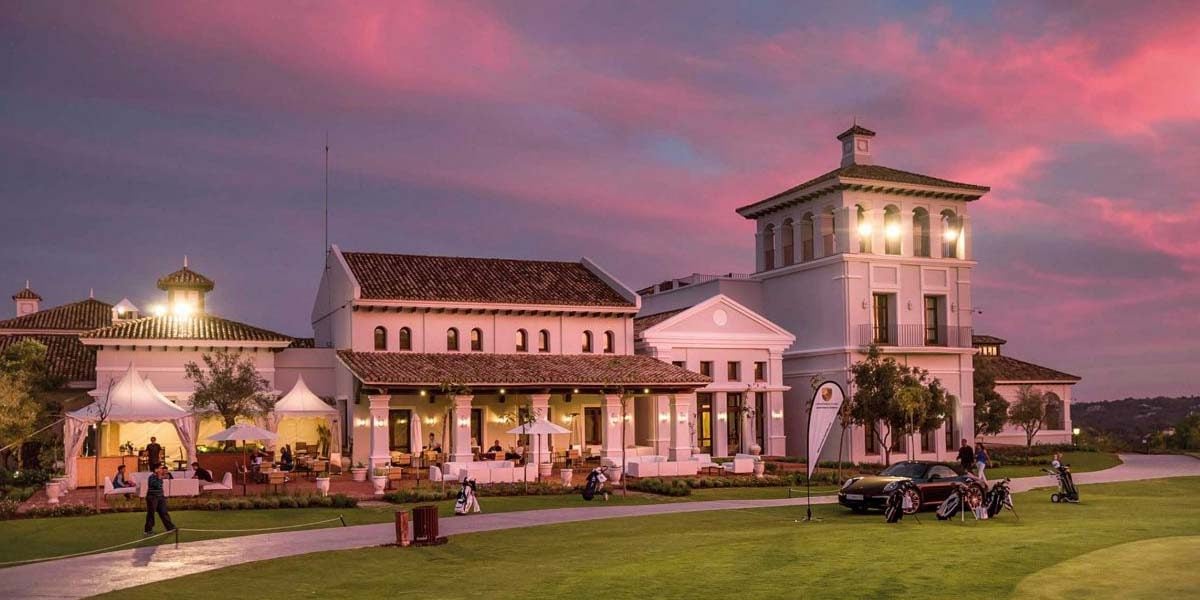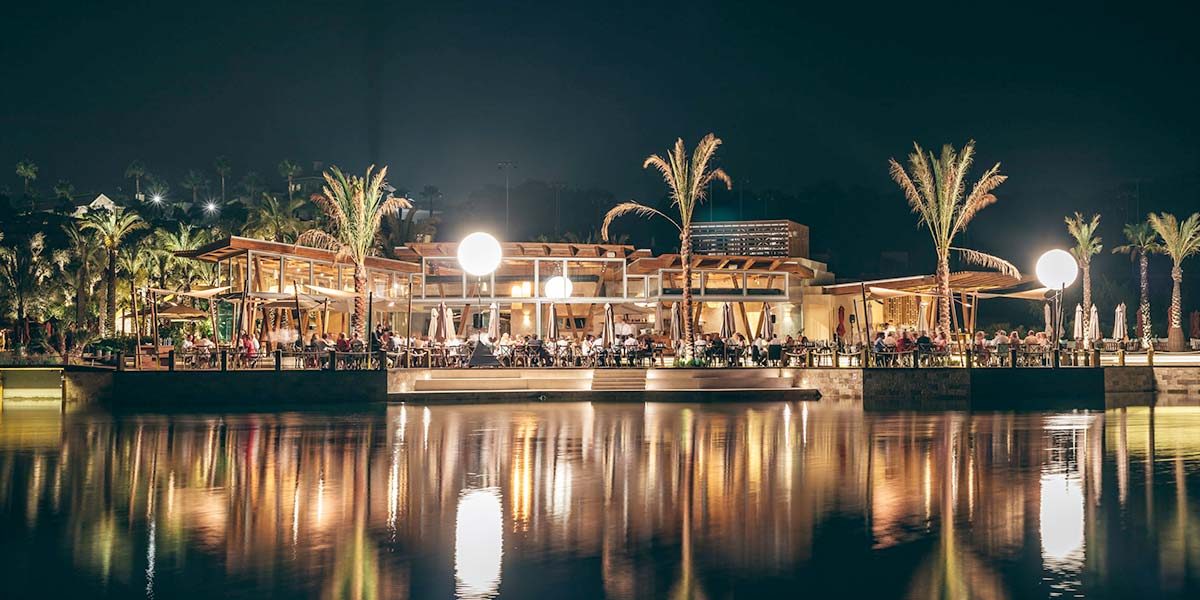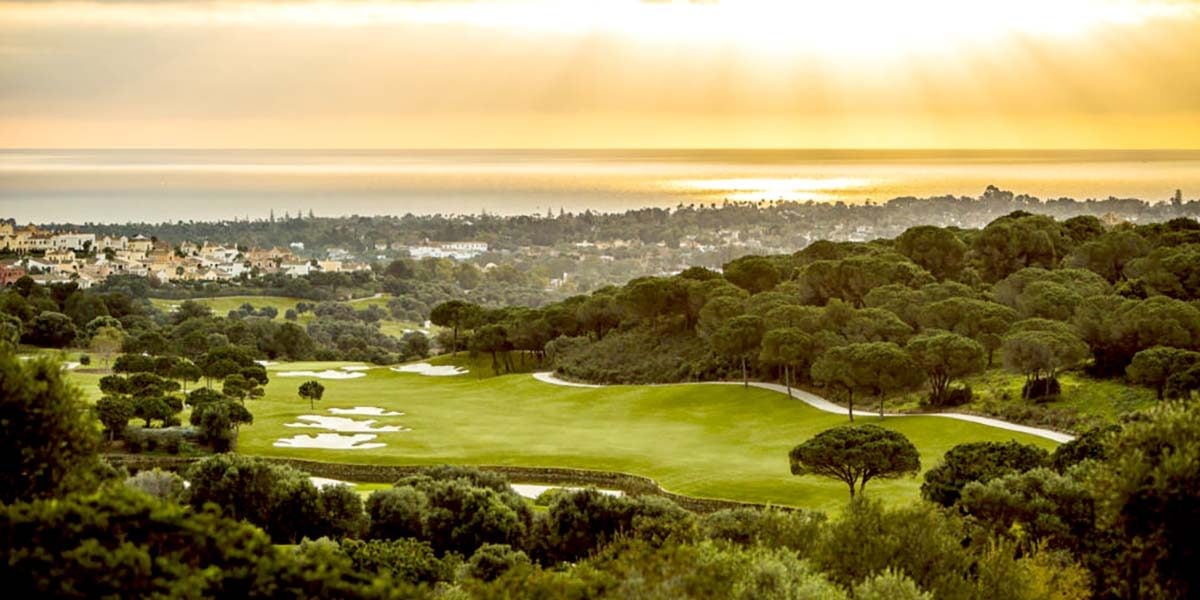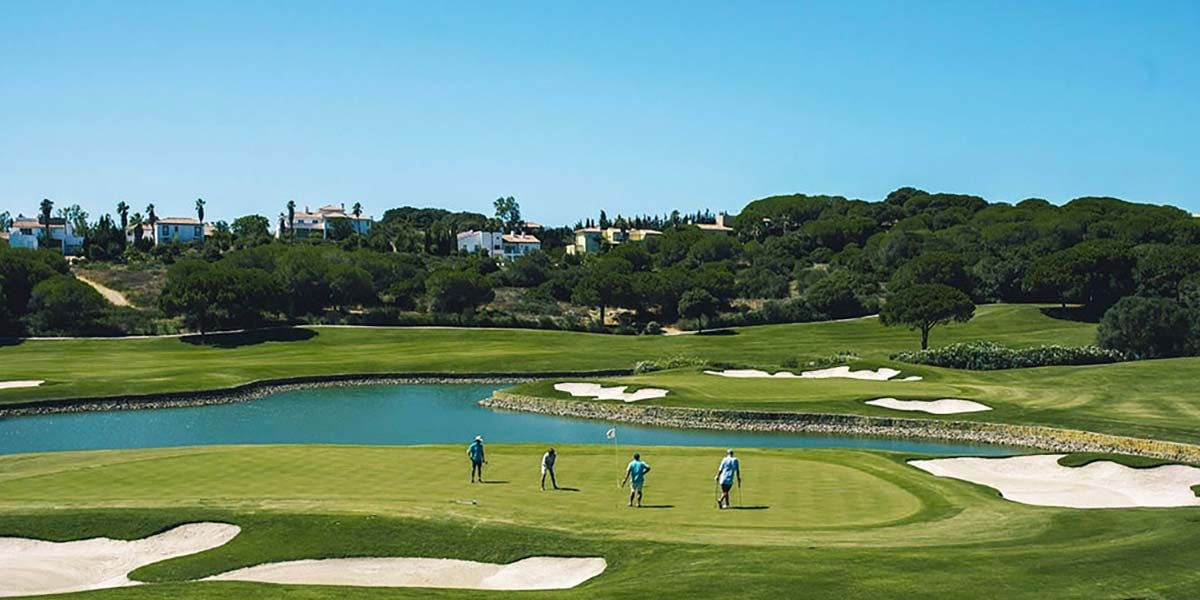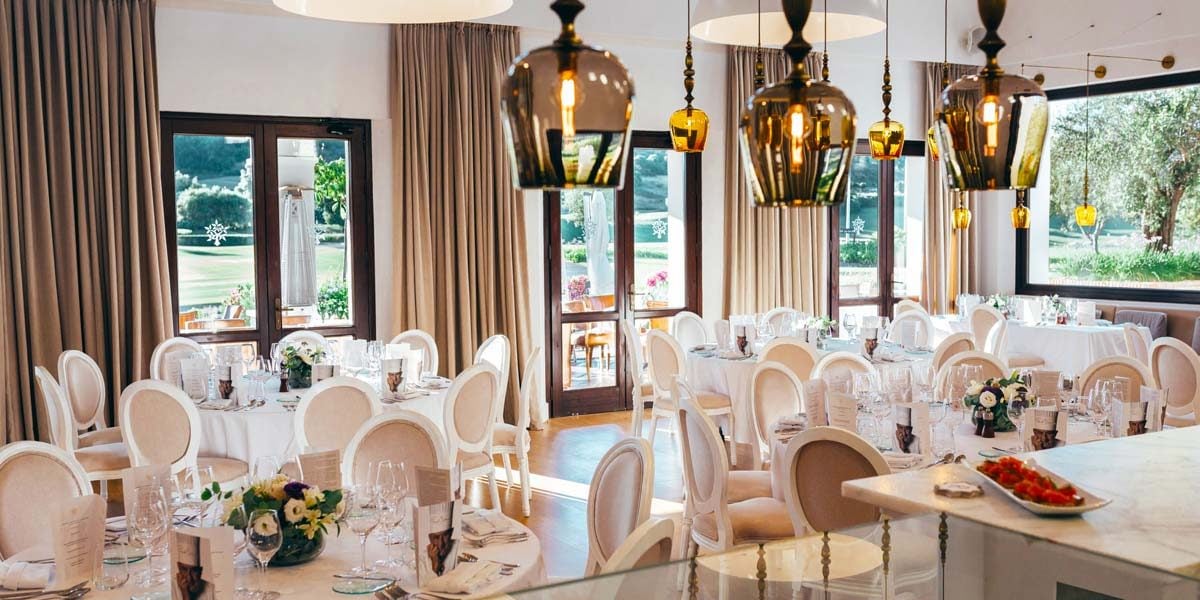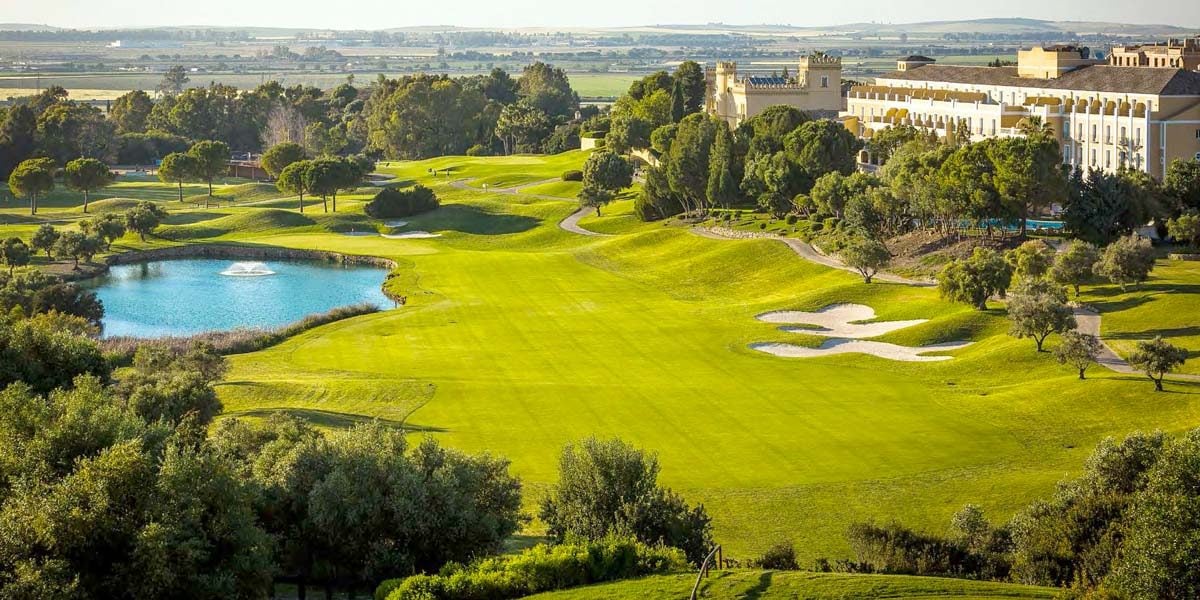 5. Barcelo Montecastillo Golf Resort
---
A 19th-century castle as your clubhouse for events. That's right. Barcelo Montecastillo Golf Resort is uniquely set next to a historic castle offering beautiful spaces for outdoor and indoor events. This spectacular venue has an 18-hole golf course designed by Jack Nicklaus and a recently refurbished 5-star hotel. Just half an hour from the beach and only 10 minutes from the city's airport, the venue is surrounded by wonderful nature on the outskirts of Jerez de la Frontera. The magical rolling hills of Montecastillo offer a privileged setting and an unforgettable experience.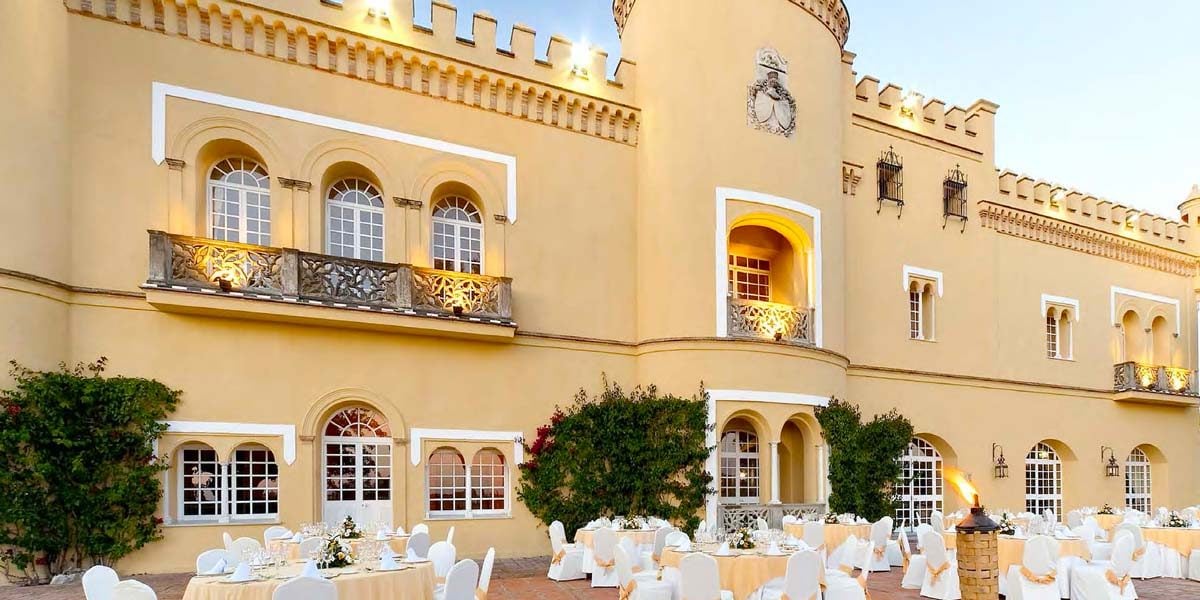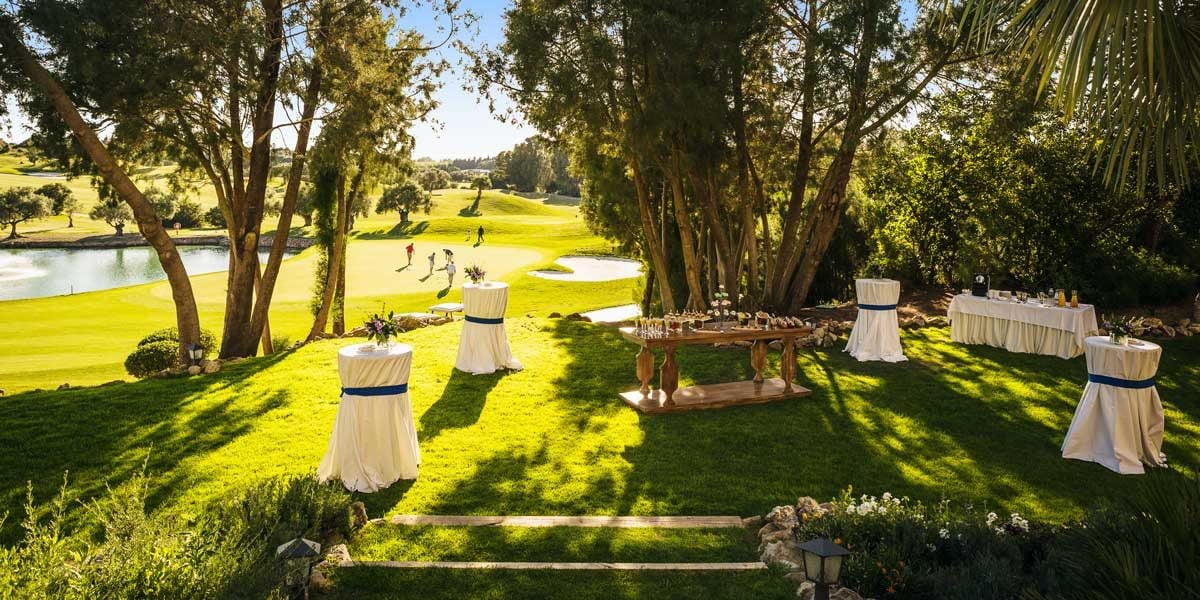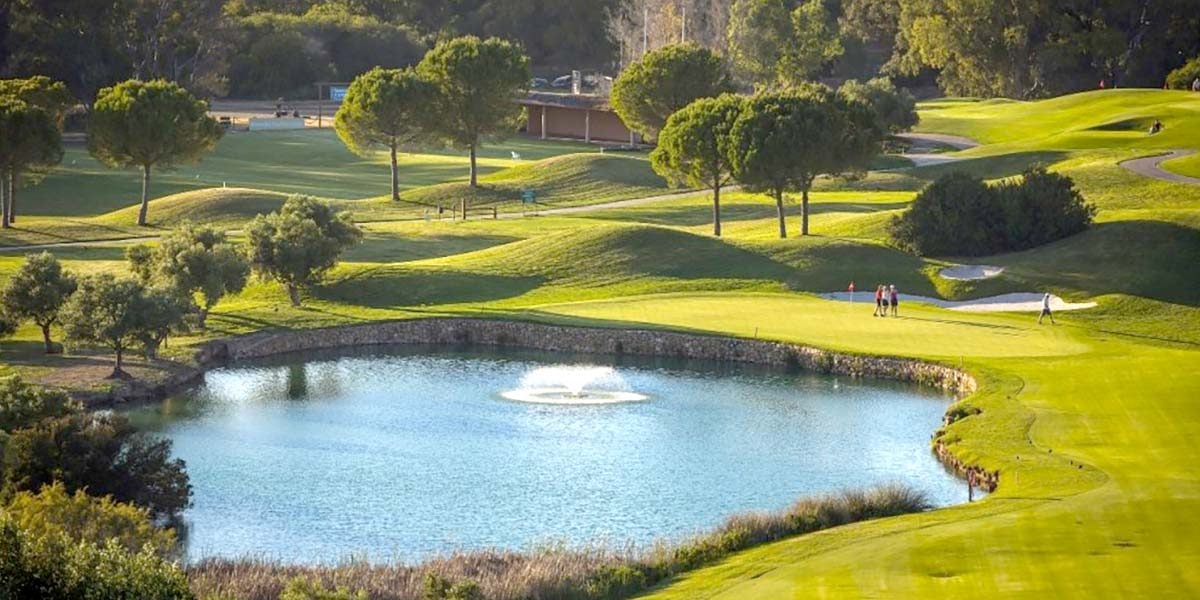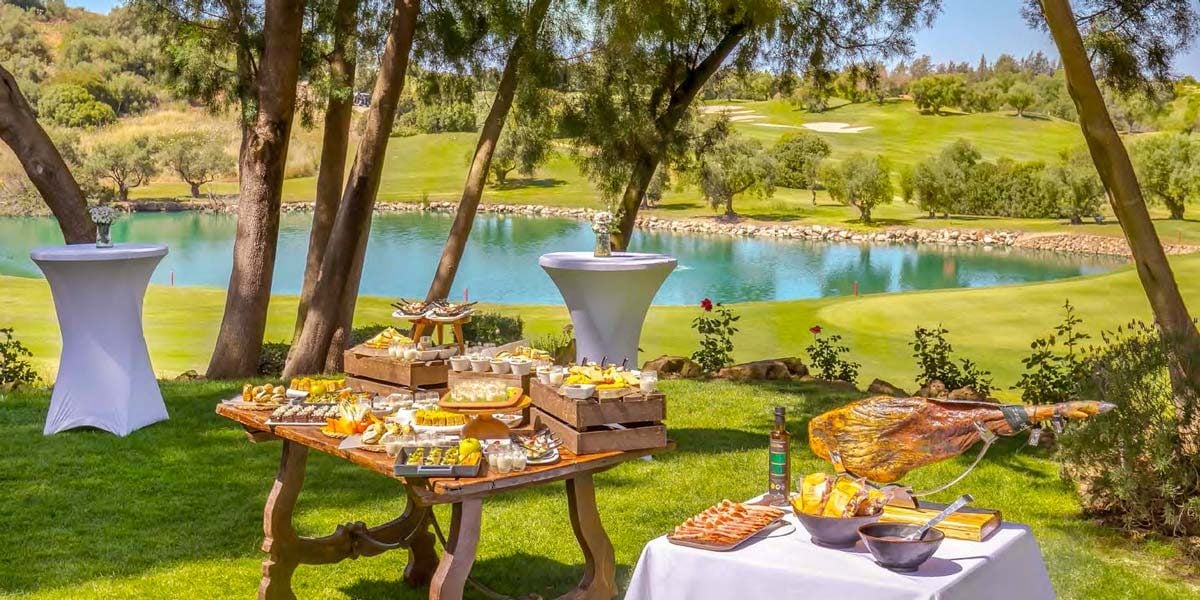 6. Los Naranjos Golf Club
---
Los Naranjos Golf Club stands tall in the renowned "Golf Valley of Marbella", located just a few minutes from Puerto Banus. The quintessentially Spanish clubhouse combined with warm hospitality and friendly staff makes Los Naranjos an excellent venue for events. This private members club has beautiful views and welcomes corporate events. It is seasoned at hosting special occasions of a wide variety.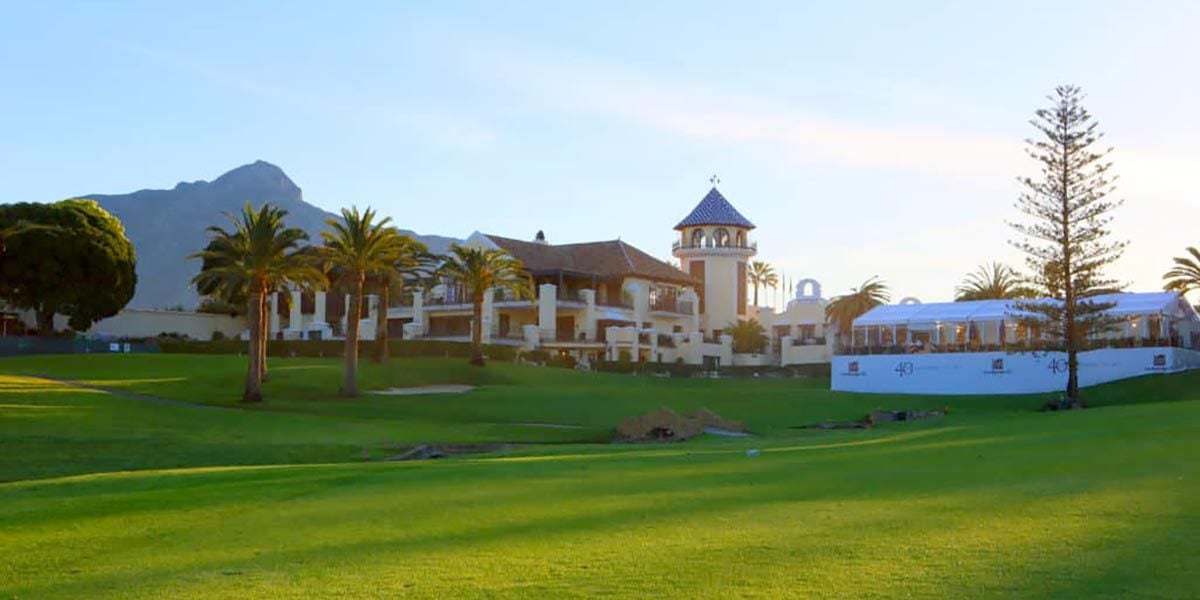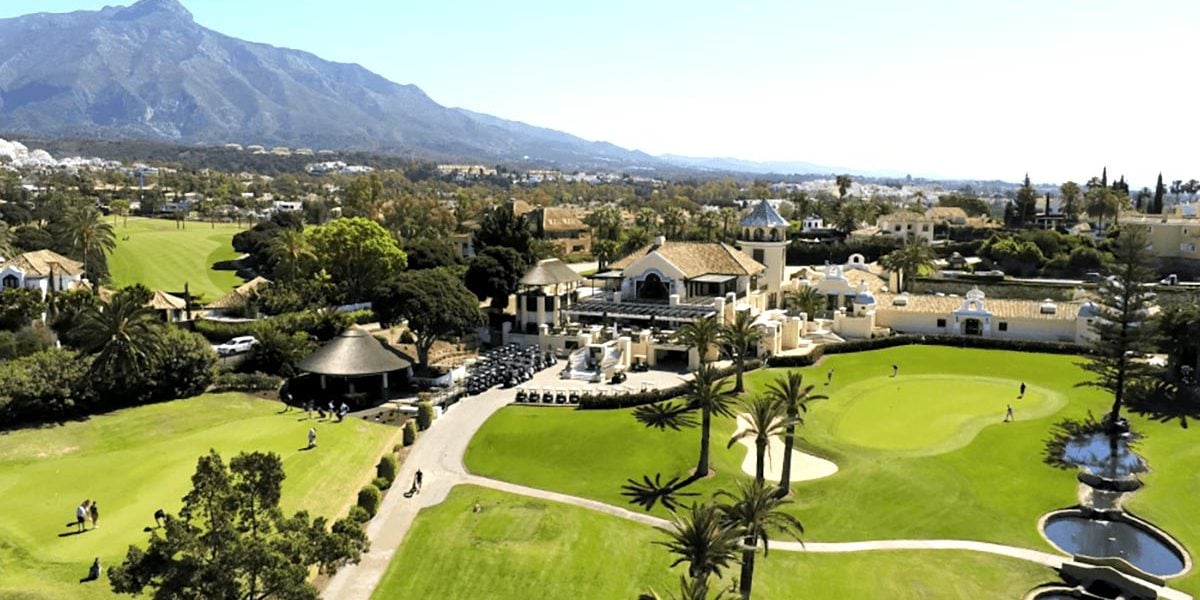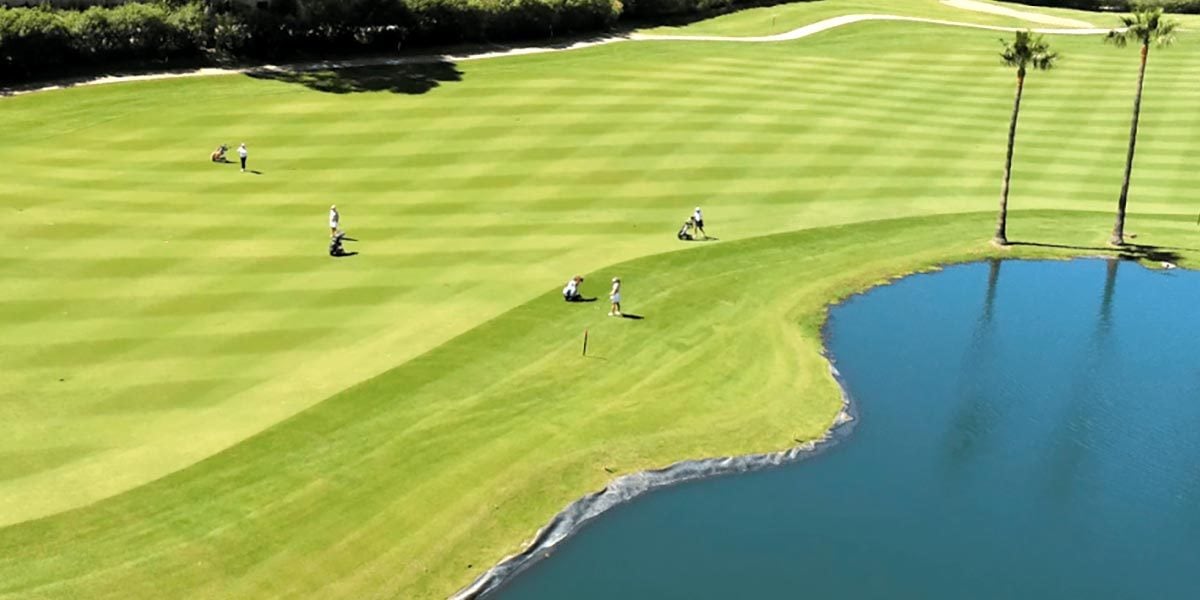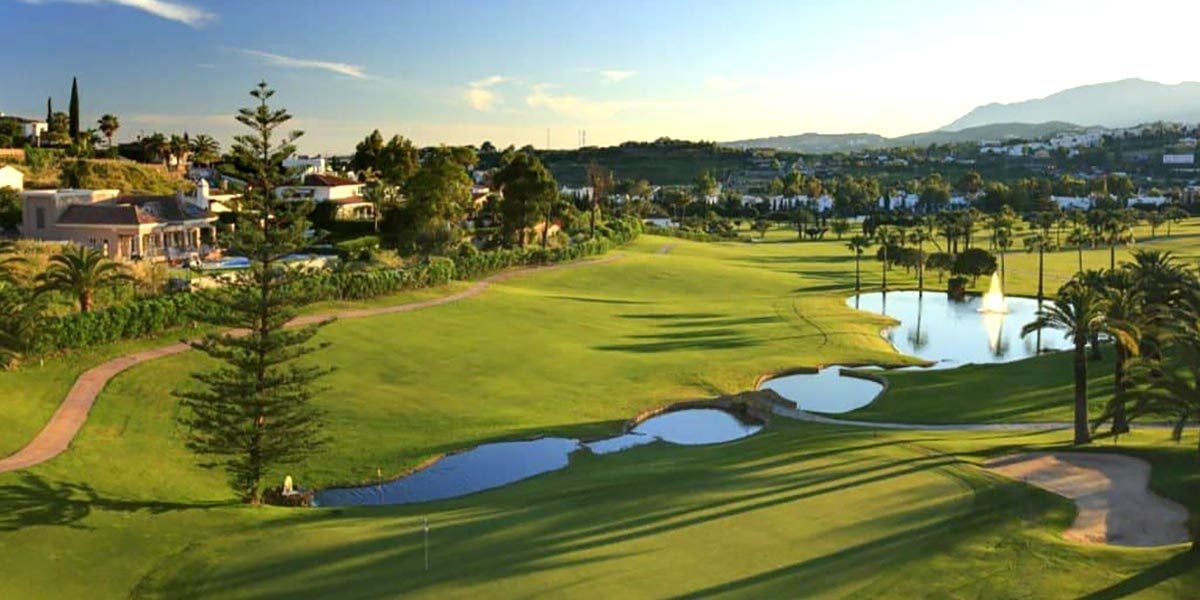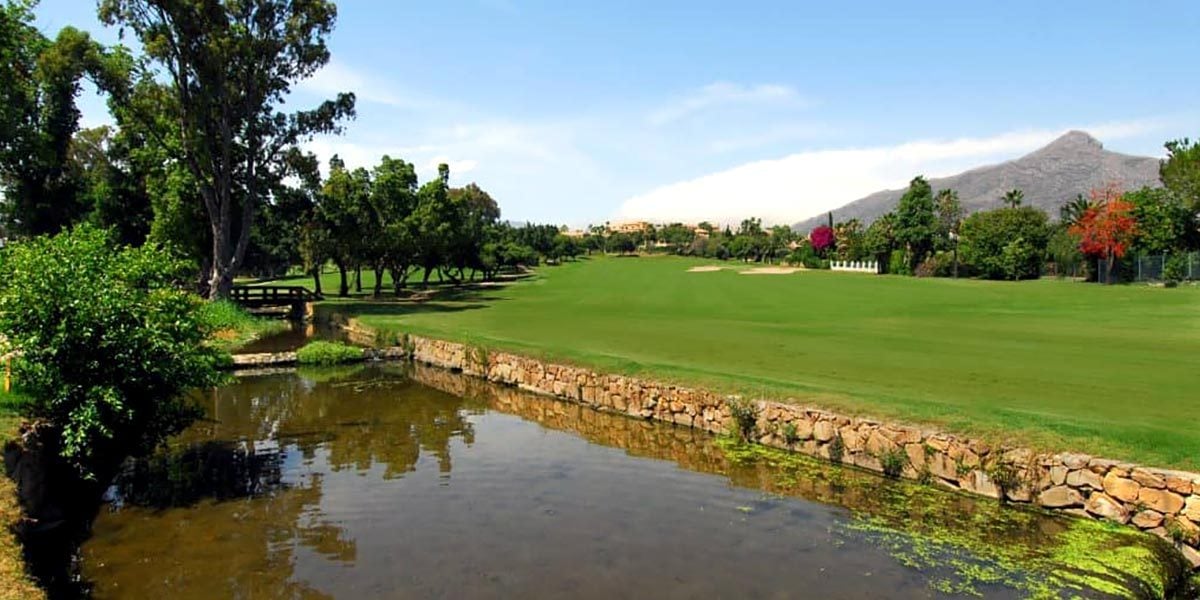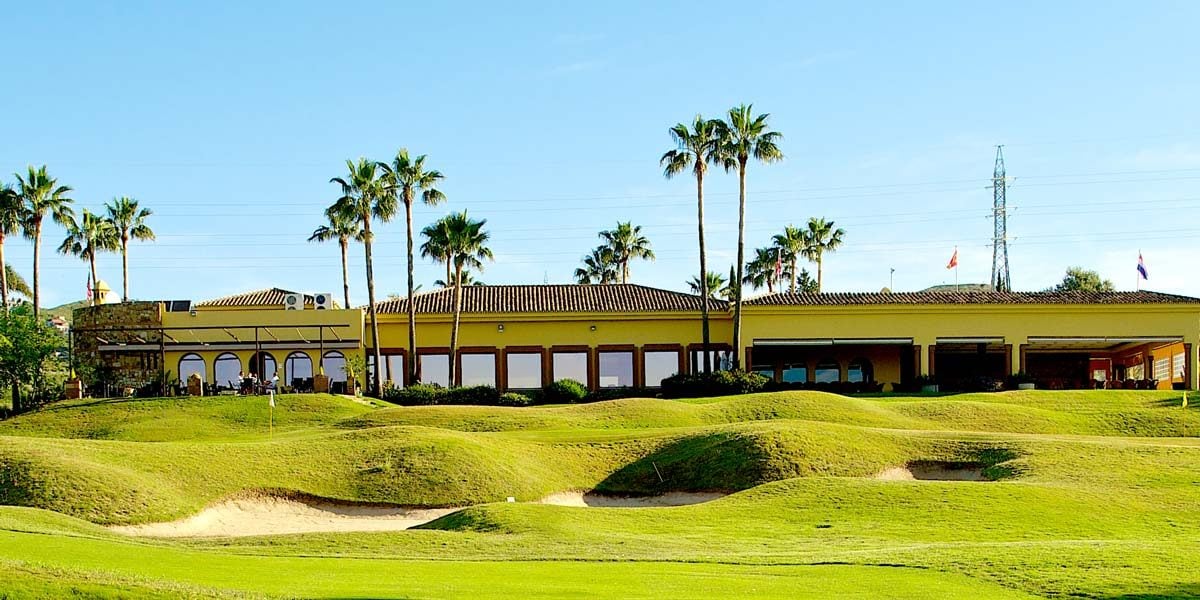 7. Marbella Golf Country Club
---
Marbella Golf Country Club is a fantastic golfing venue. Its terraces offer outstanding views down to the sea and make for a great post-golf event location. Home to the renowned Marbella Golf Restaurant, the club features a variety of conference rooms and facilities, including tennis courts. The surrounding hills, olive groves and sea views visible from its terraces and the course provide a breathtaking backdrop for events at its beautiful clubhouse. Additionally, the golf course itself provides one of the region's most challenging and interesting golf experiences.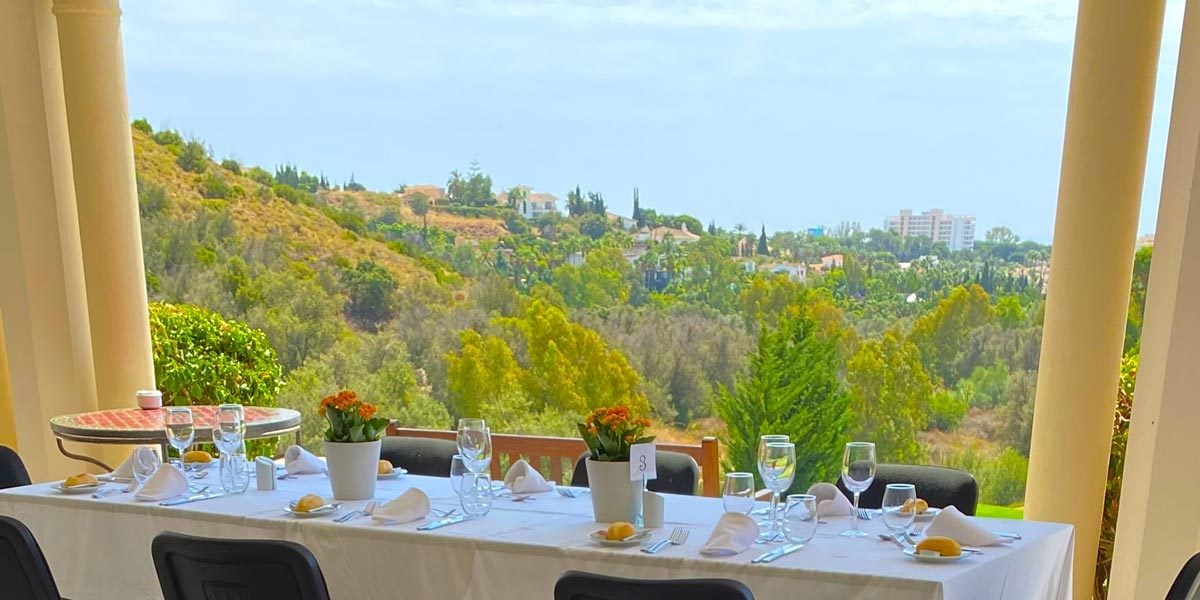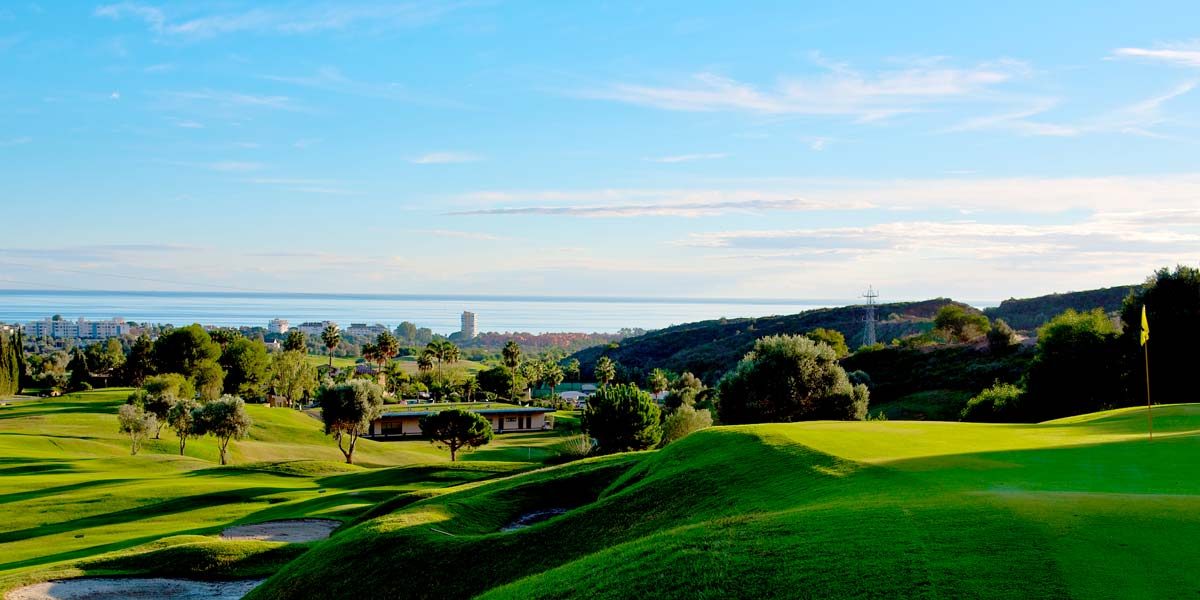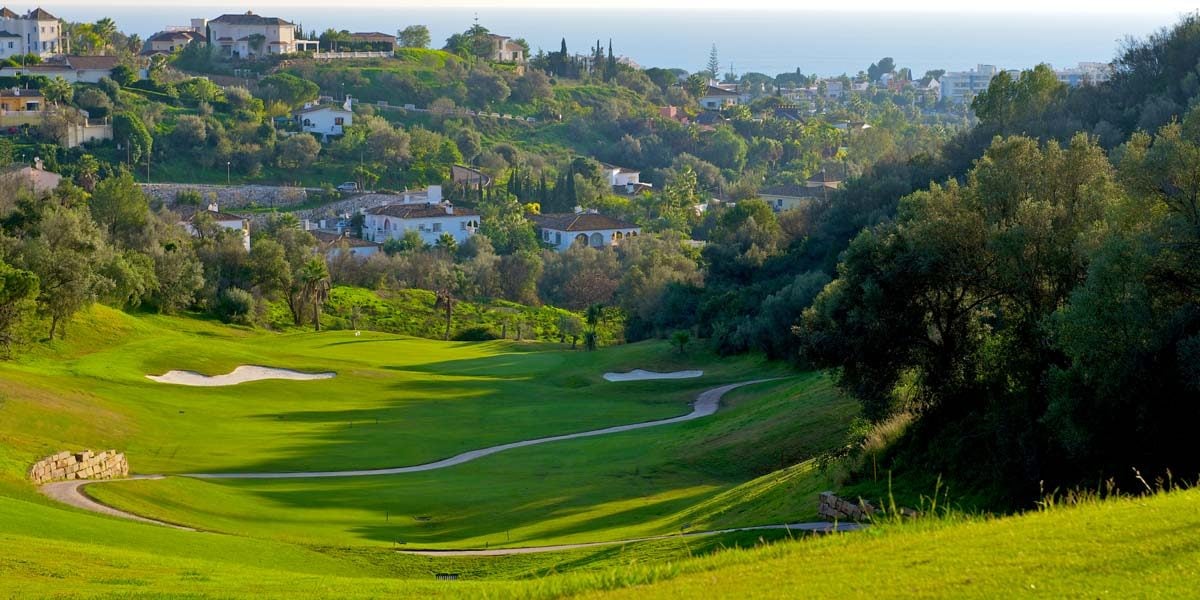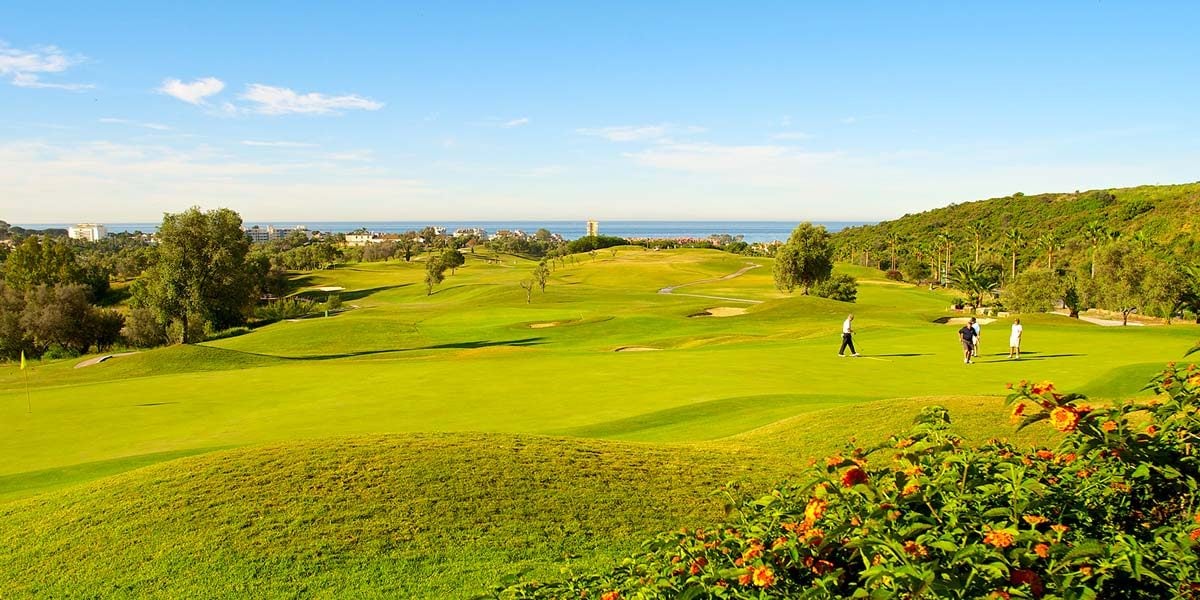 8. Santa Clara Golf Club
---
Santa Clara Golf Club is an outstanding venue for events in Marbella. Its beautiful 18-hole course delivers a technically challenging but enjoyable experience for all levels of golfers. The club's on-site fine dining restaurant, Kayena, is a destination in its own right. The various terraces of the clubhouse make a spectacular setting for memorable events close to the town centre of Marbella. This is a venue where both regulars and newcomers feel equally at home.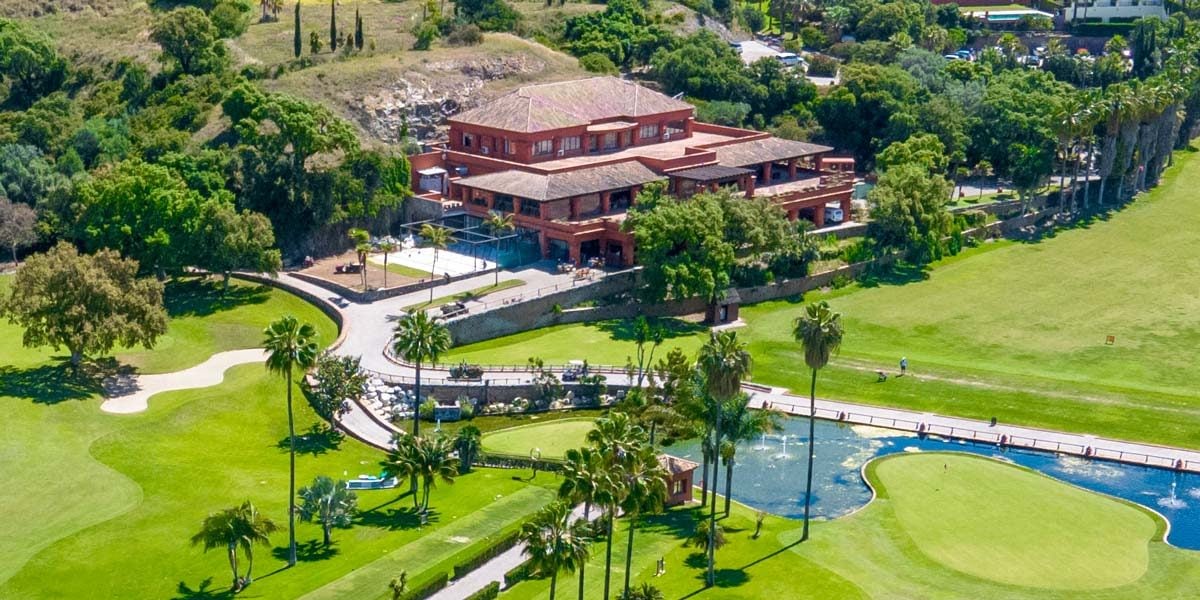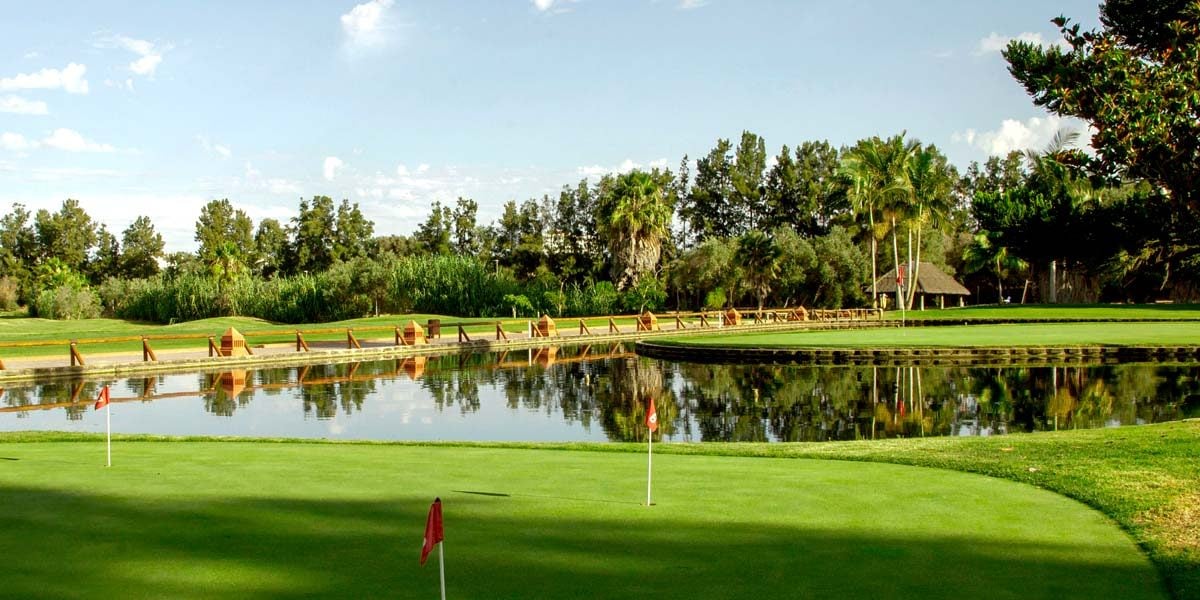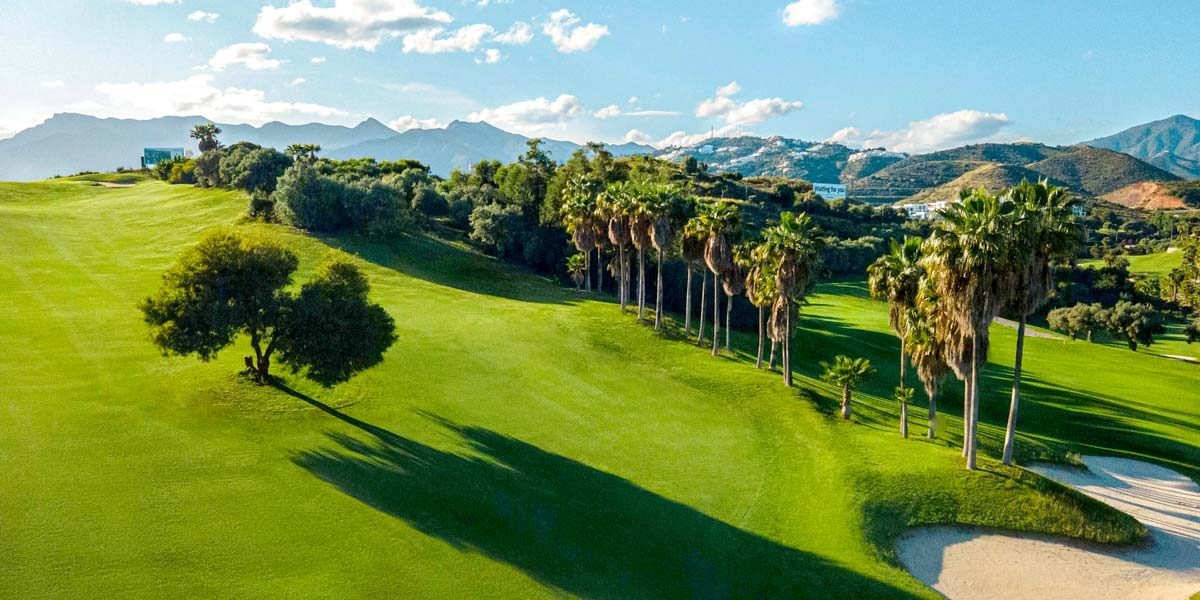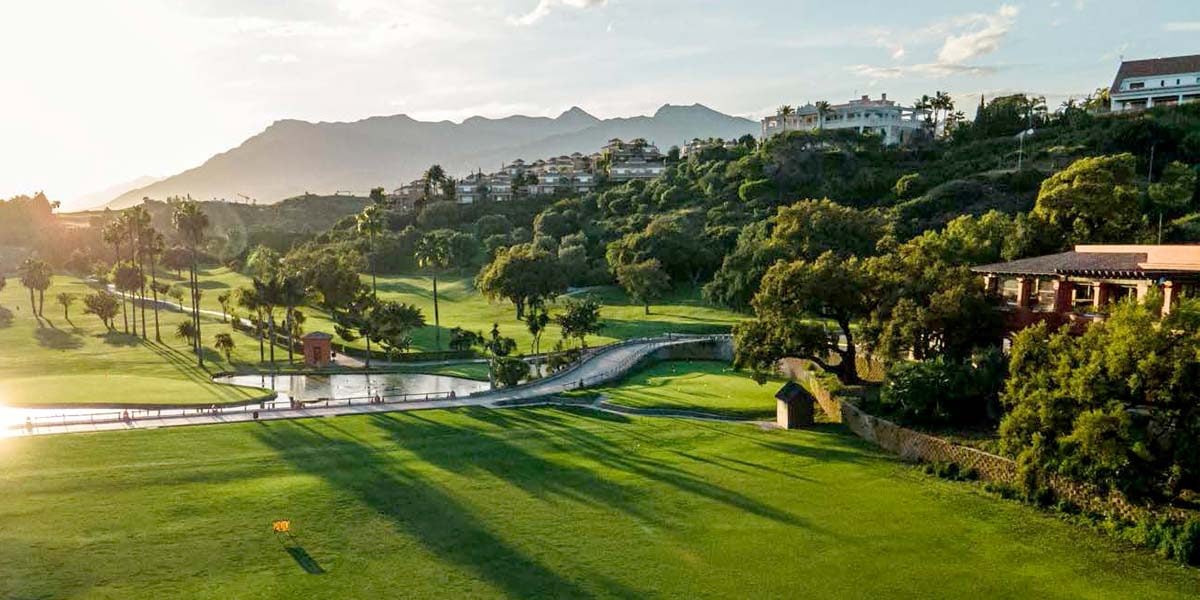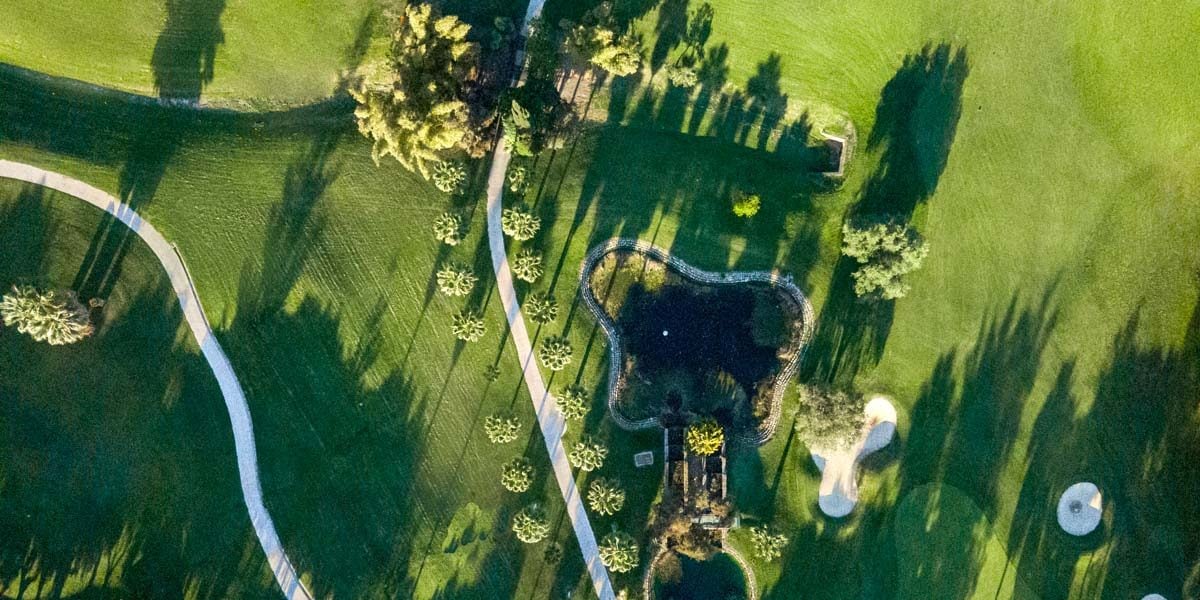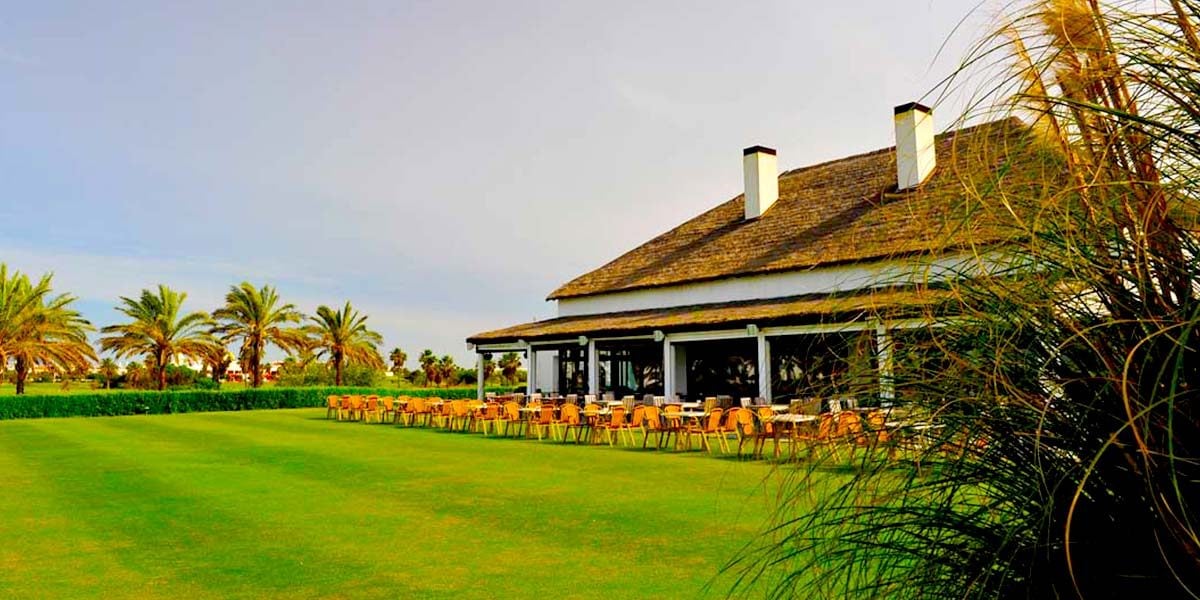 9. Costa Ballena Ocean Golf Club
---
Costa Ballena Ocean Golf Club is set on the south coast of Spain with spectacular views of the Atlantic Ocean. Its 27-hole course provides a variety of challenges for golfers, including beautiful lakes, enchanting trees and wide bunkers. It is considered to be among the best in the region. The clubhouse is an ideal place for corporate incentives and private celebrations, offering a capacity of up to 500 guests using indoor and outdoor facilities.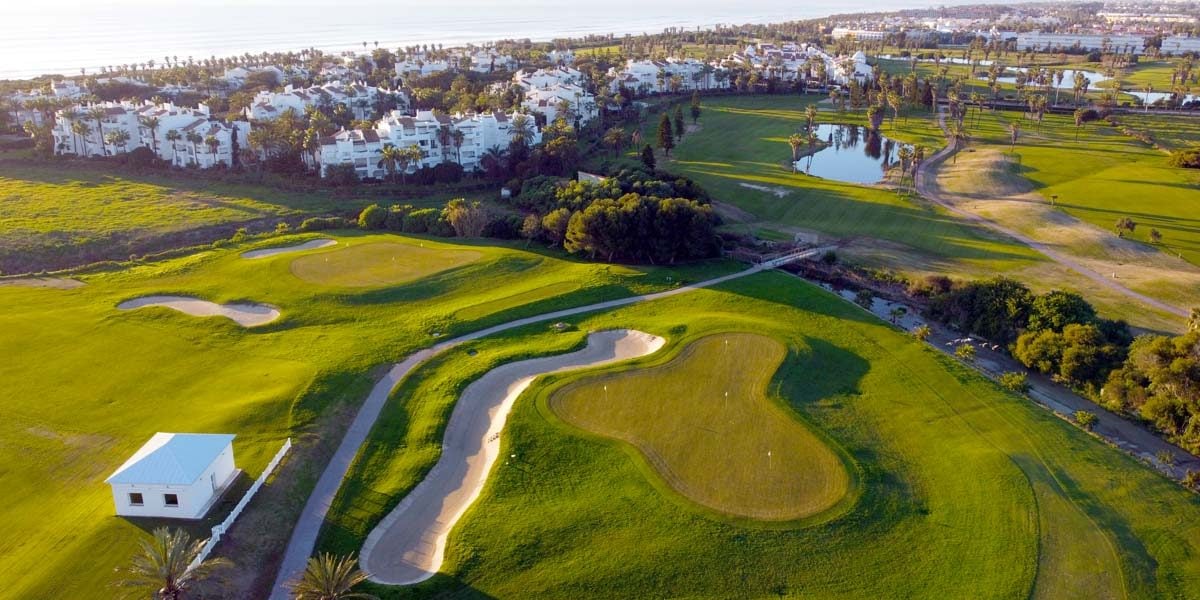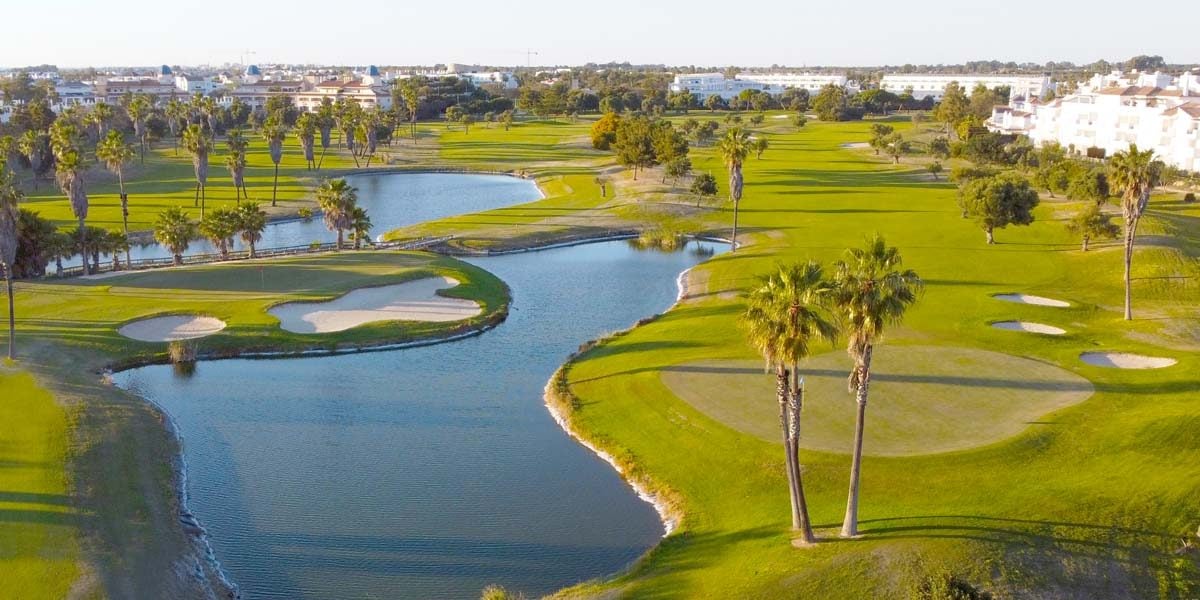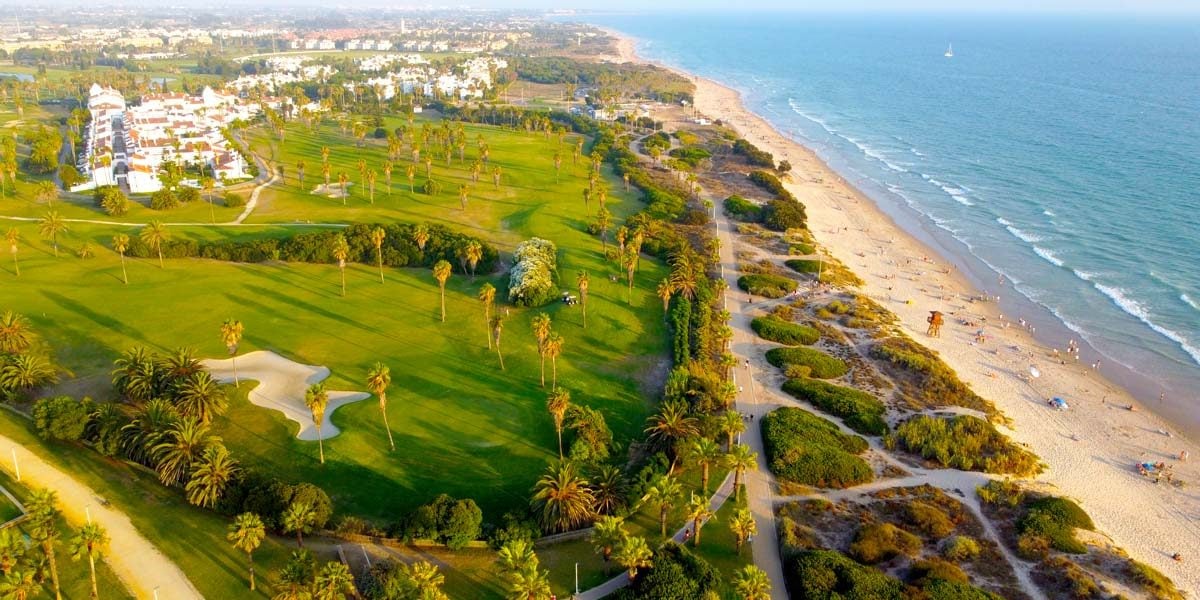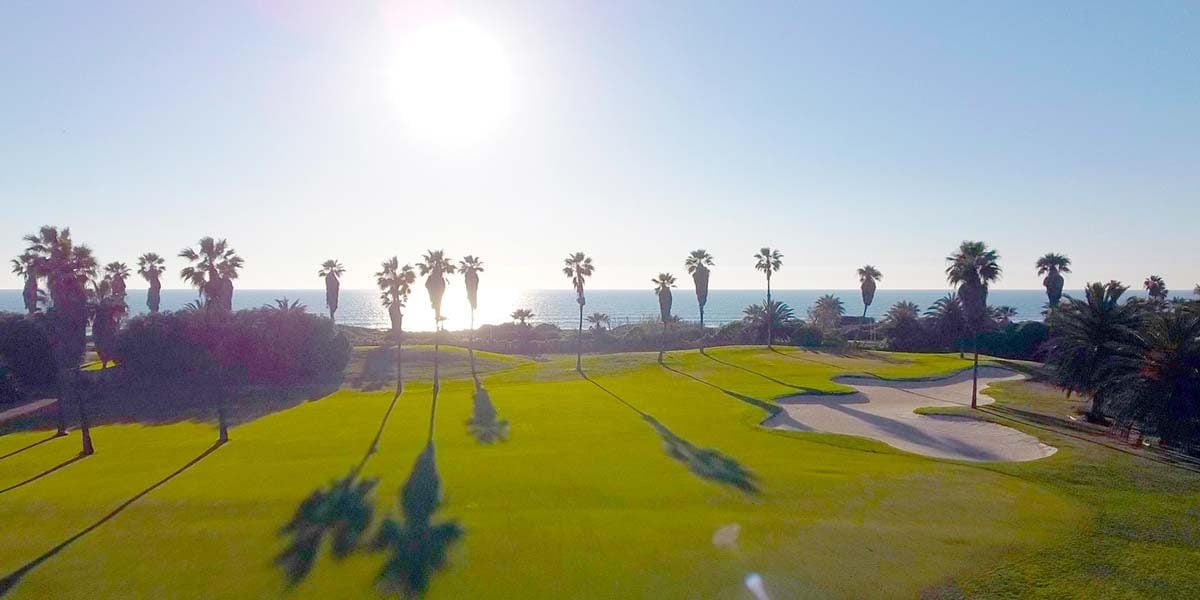 10. Valle Romano Golf & Resort
---
Valle Romano Golf & Resort is set in the heart of Estepona, enjoying breathtaking views of the sea, North Africa and Gibraltar. It is an outstanding 18 hole course designed to host the most prestigious championship tournaments. But this is not a destination only for the pro's - it will delight and challenge even amateur golfers. The clubhouse is fit for events of many forms and comes complete with spectacular views.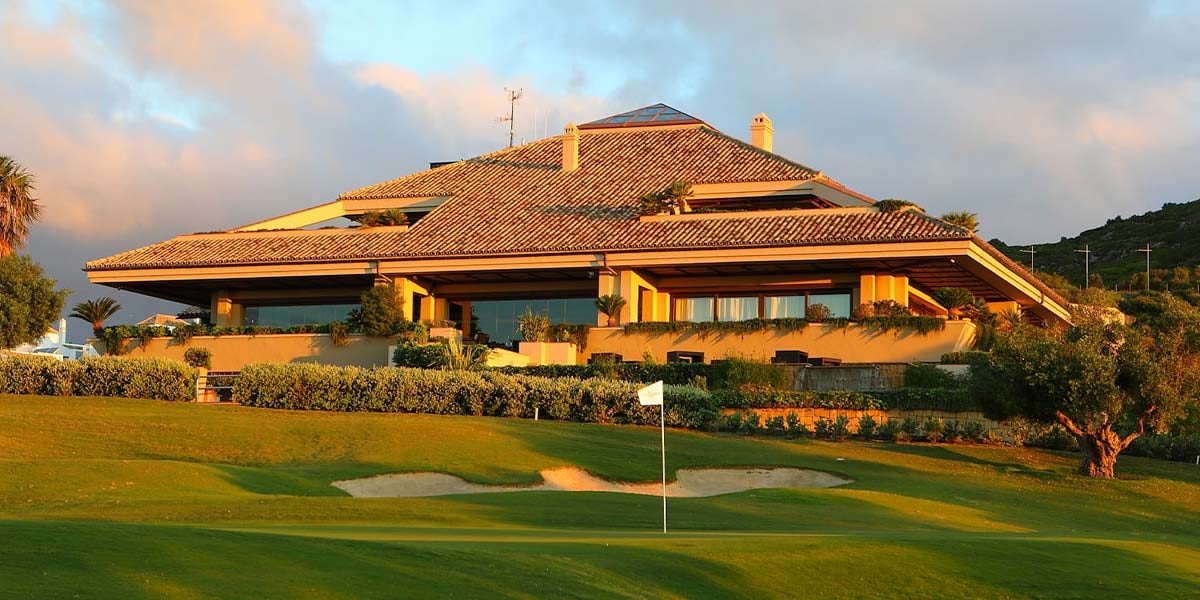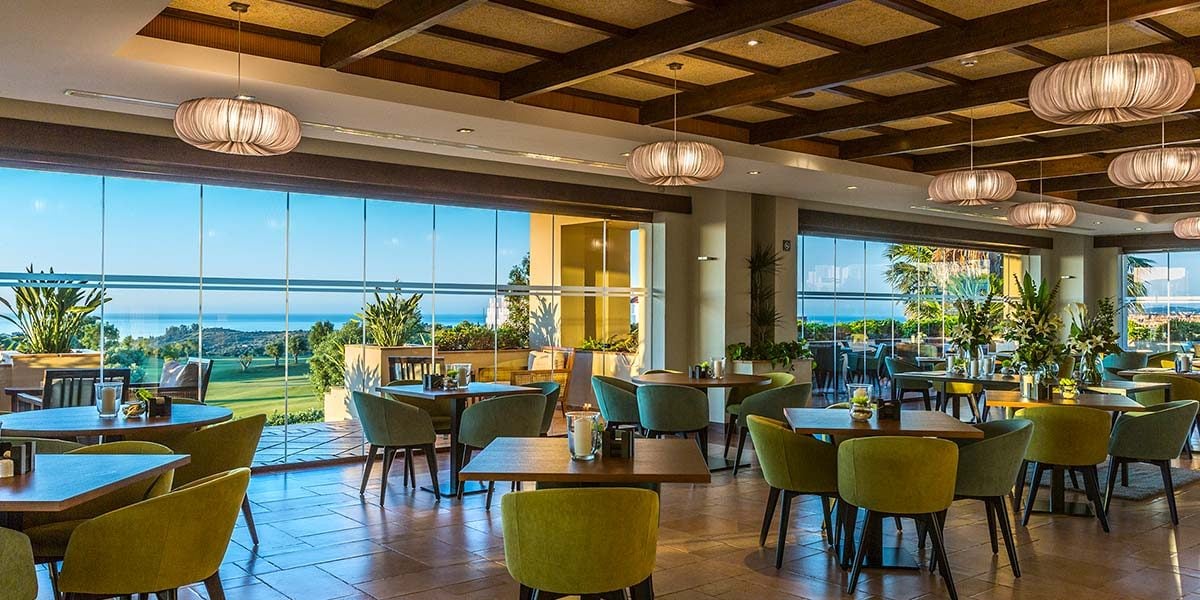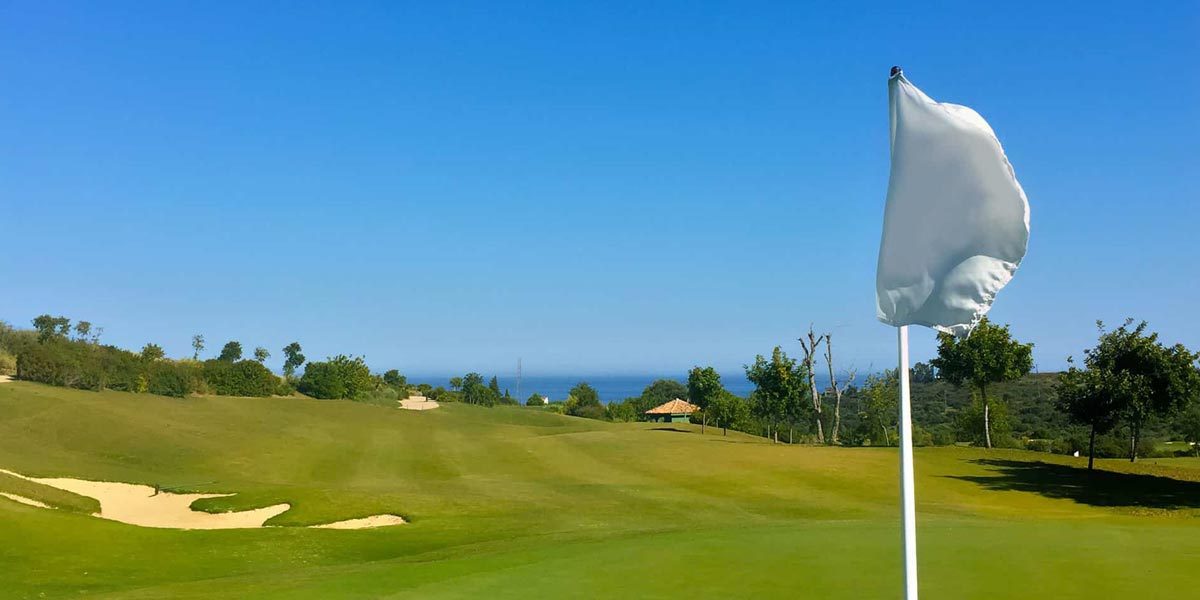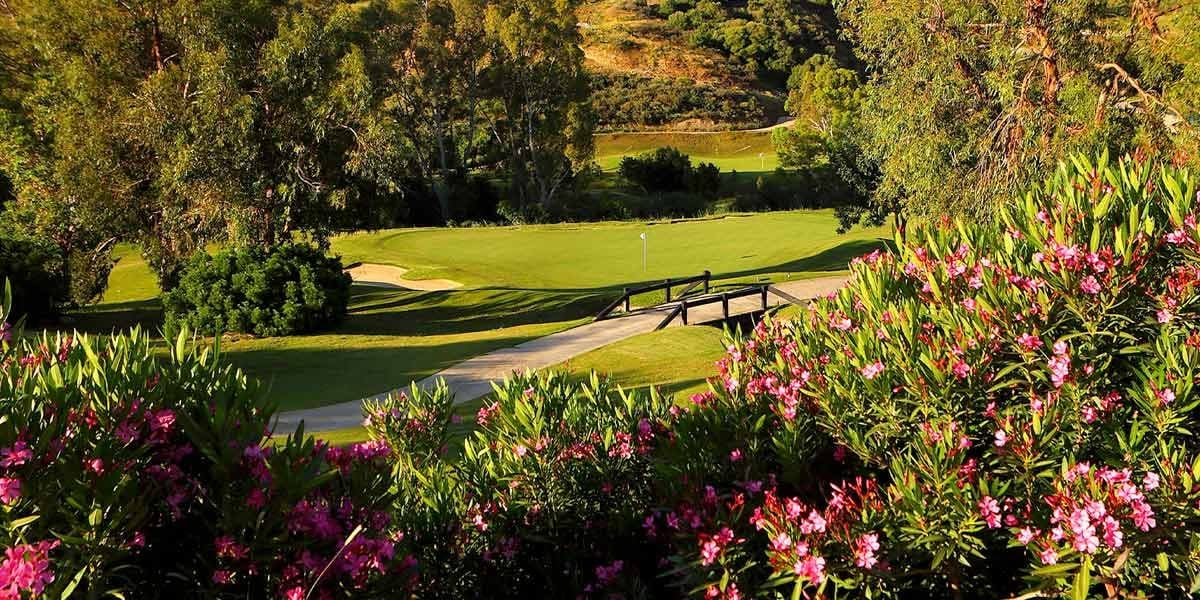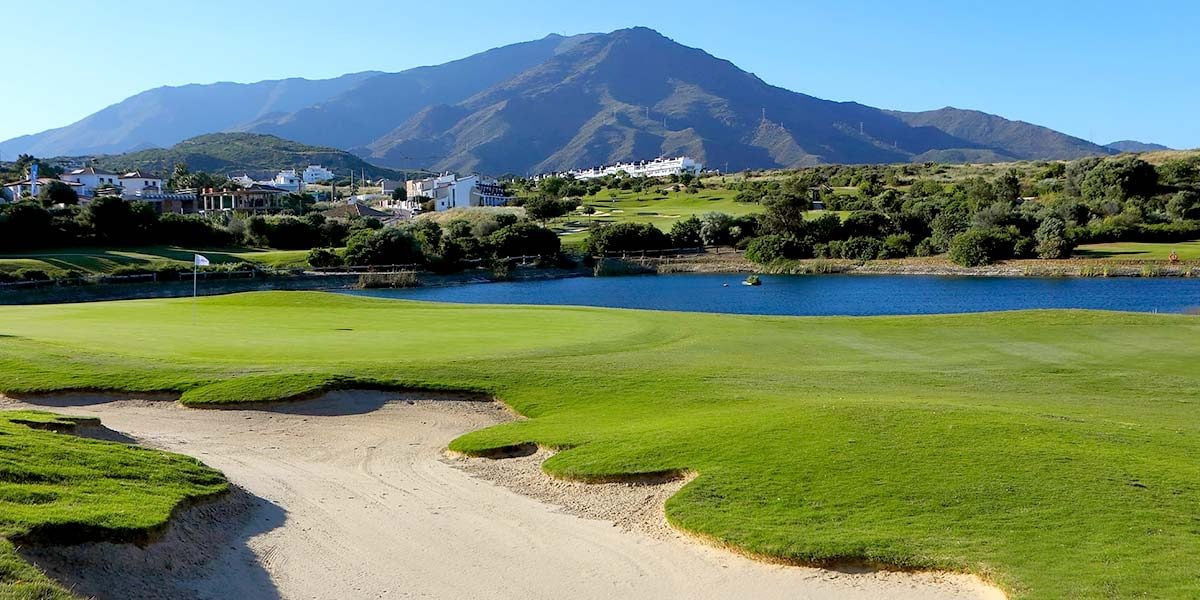 Did that whet your appetite?
Well, we've only just scratched the surface.

That's just a small selection of the best golf venues in the south of Spain that we've reviewed and approved for corporate events. If you are looking to host a golf event, corporate incentive with golf, or your flagship golf tournament in another destination, the Prestigious Venues team can help you every step of the way. After all, our speciality is determining the best venue for any significant event. We seek and review the very best venues, help build event proposals, benchmark budget vs value across any destination, and provide you with the top 10 venue options based on your specific event brief. Thousands of globally reputable organisations trust prestigious Venues to find and book their venues. We look forward to helping you too.
Looking for more of the best golf venues in the south of Spain or elsewhere?
Send us your event enquiry and our team would be delighted to assist you.
[email protected] or call +44 (0) 203 397 8399.