Host an unforgettable event in one of our
Top 5 Beach Venues This Month

When you plan an event by the beach to make a lasting impression, you need the perfect beach, a great venue, and superb hospitality. So we've rounded up our Top 5 Beach Venues this month to give you a glimpse into what you can achieve. In partnership with some of the world's best beach venues, event suppliers and local DMCs, we can host magnificent seafront events in a variety of destinations. Yes, it all counts. Nothing we do is ordinary, and for the extraordinary, the right partners can make the impossible happen.
No matter what time of the year it is, Prestigious Venues can find the right destination venues with the right climate to host grand events on the beach. From corporate beach parties to those alfresco milestone dinners by the sea, we've done it all and we elevate our events each time. The gentle sound of the ocean, warm air and the sand between the toes can be a brilliant setting for delivering your key messages to your guests. So to whet your appetite, here is our selection of the Top 5 Beach Venues this month: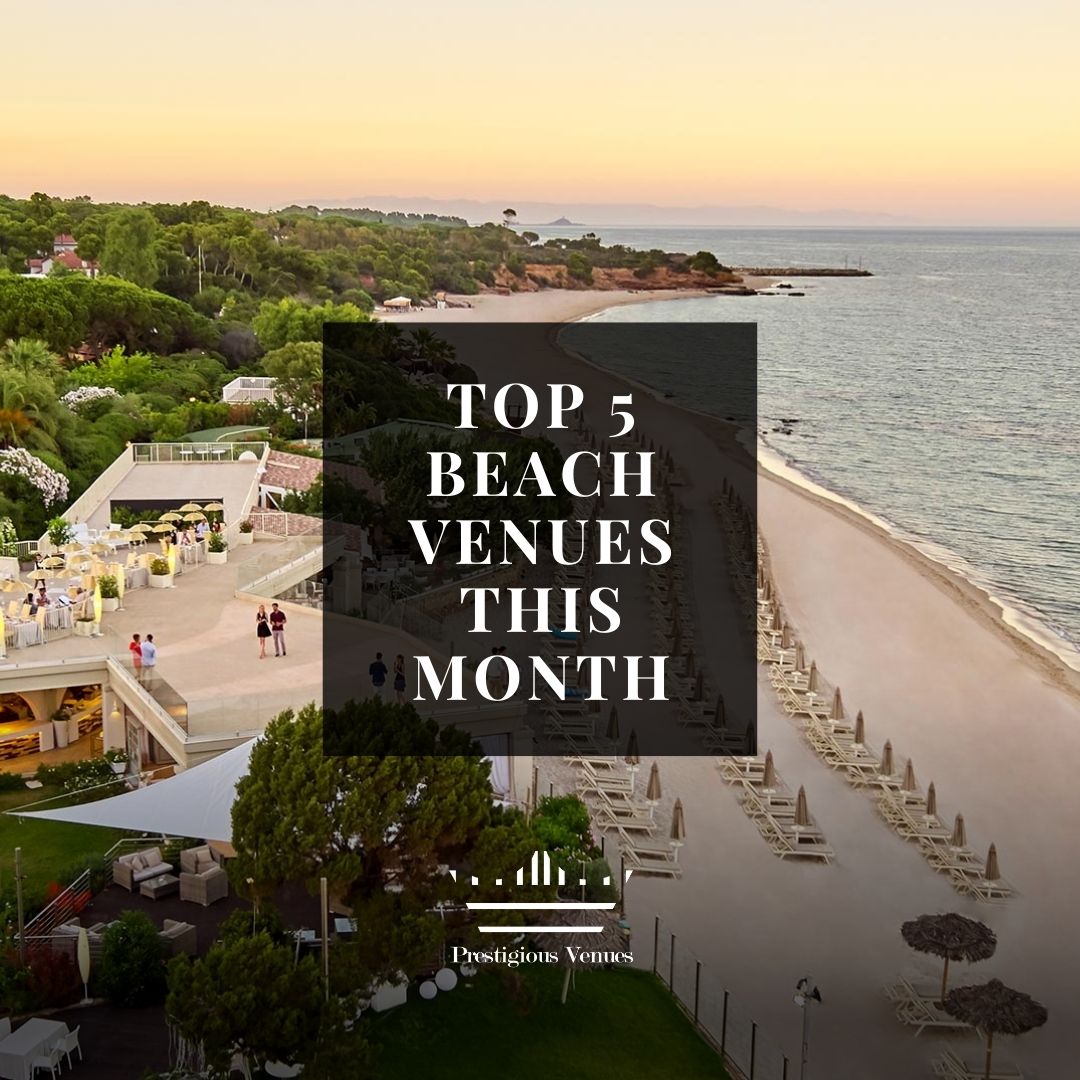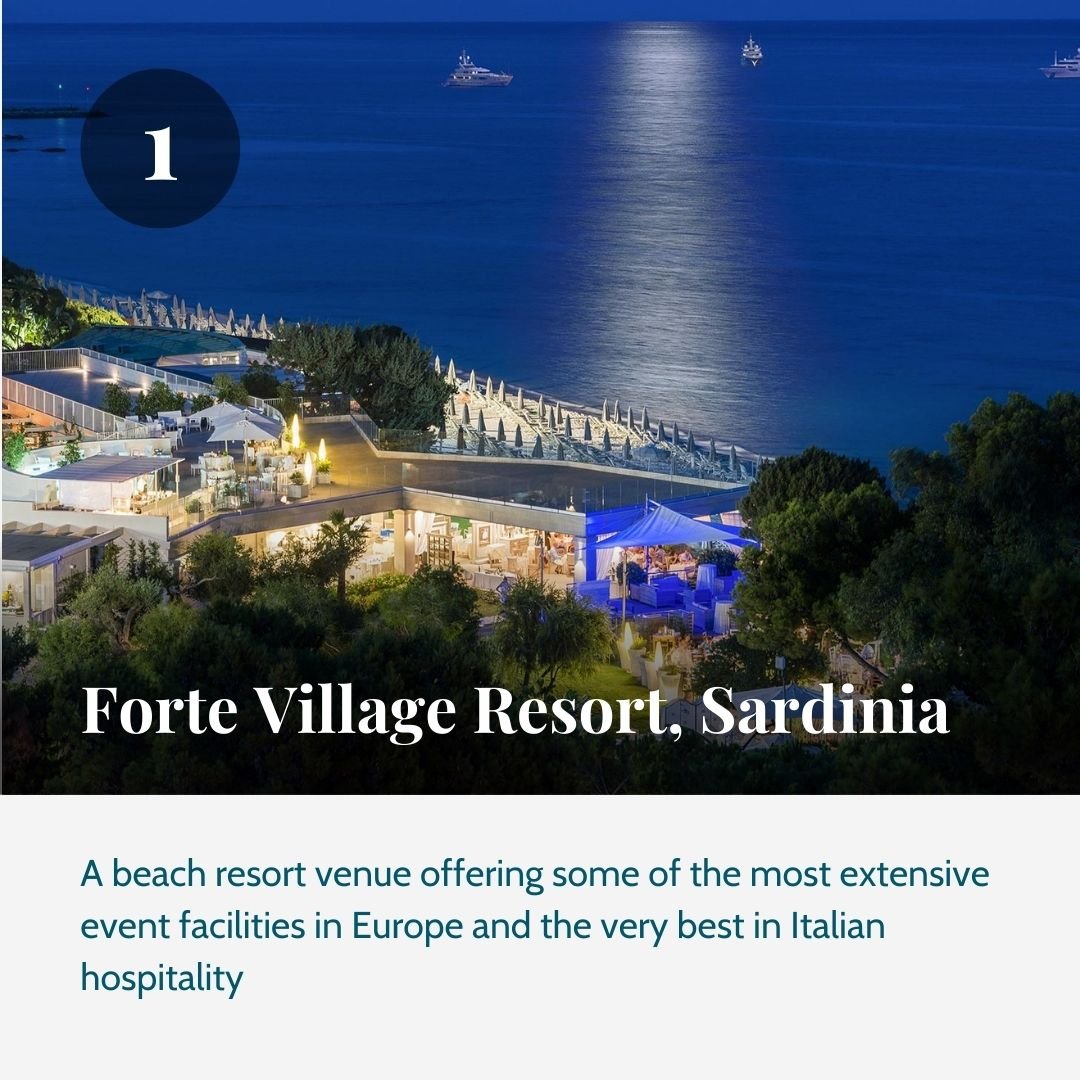 1. Forte Village Resort, Sardinia
---
Forte Village Resort is the perfect setting for an event with the wow factor. Over the years this magnificent venue has organised conferences for leading car brands, finance companies and pharmaceuticals. Forte Village Resort has the scope as well as the experience to deliver events with impact. The sheer number of dedicated event spaces located in different parts of the property mean that an event of any size can not only be hosted but will also enjoy privacy and exclusivity. The island of Sardinia offers majestic beaches, a temperate climate and some of the best food in the Mediterranean. Forte Village is, undoubtedly, the perfect venue for showcasing success.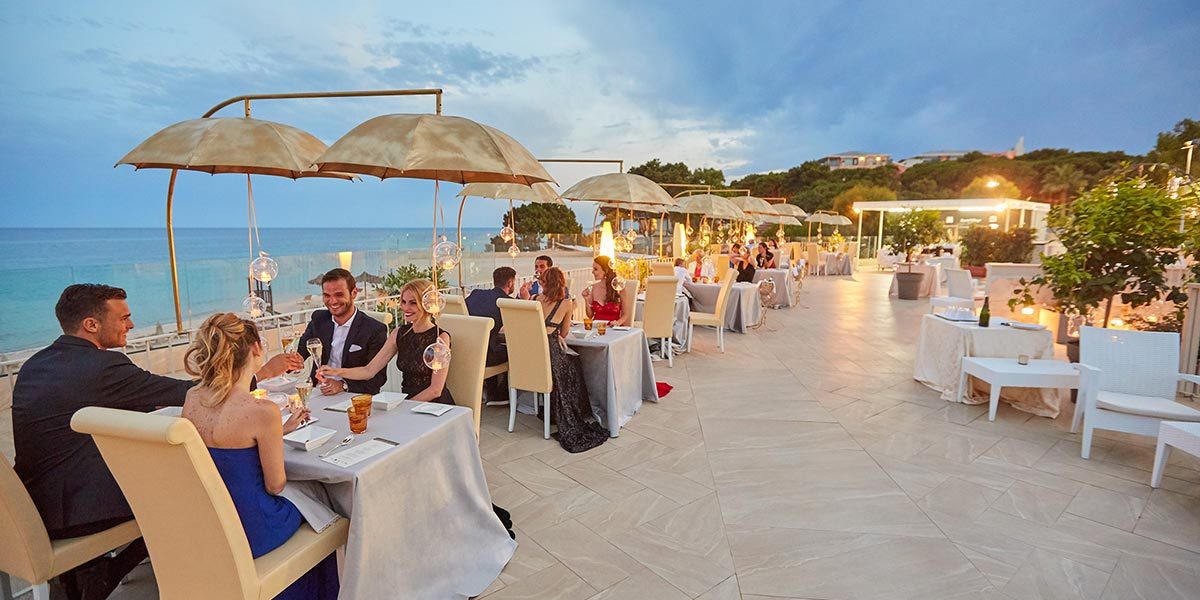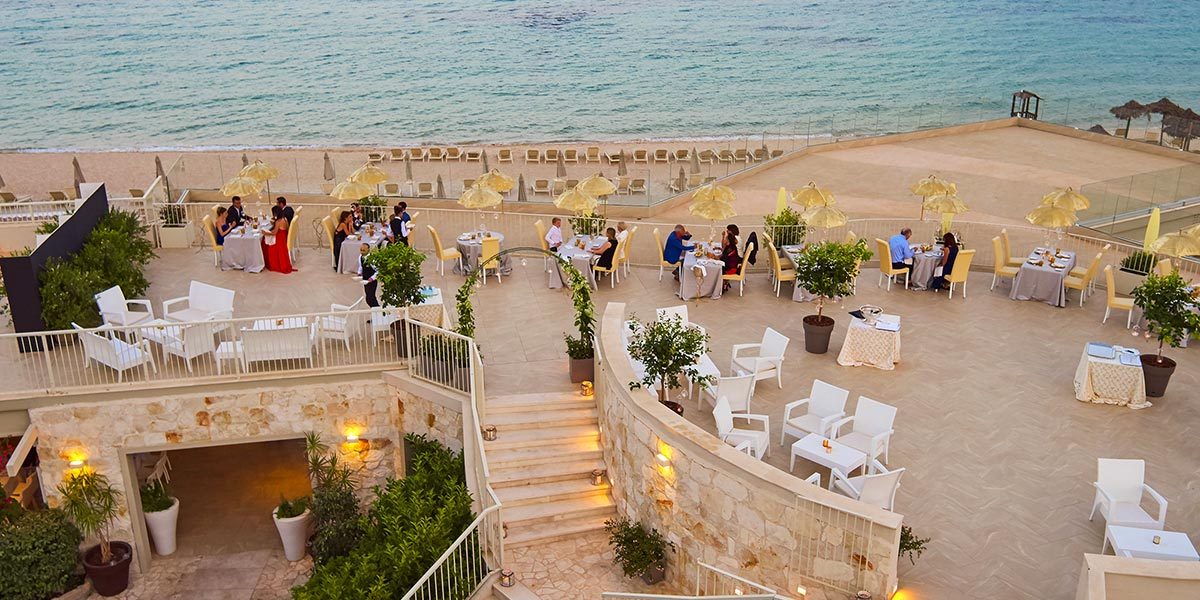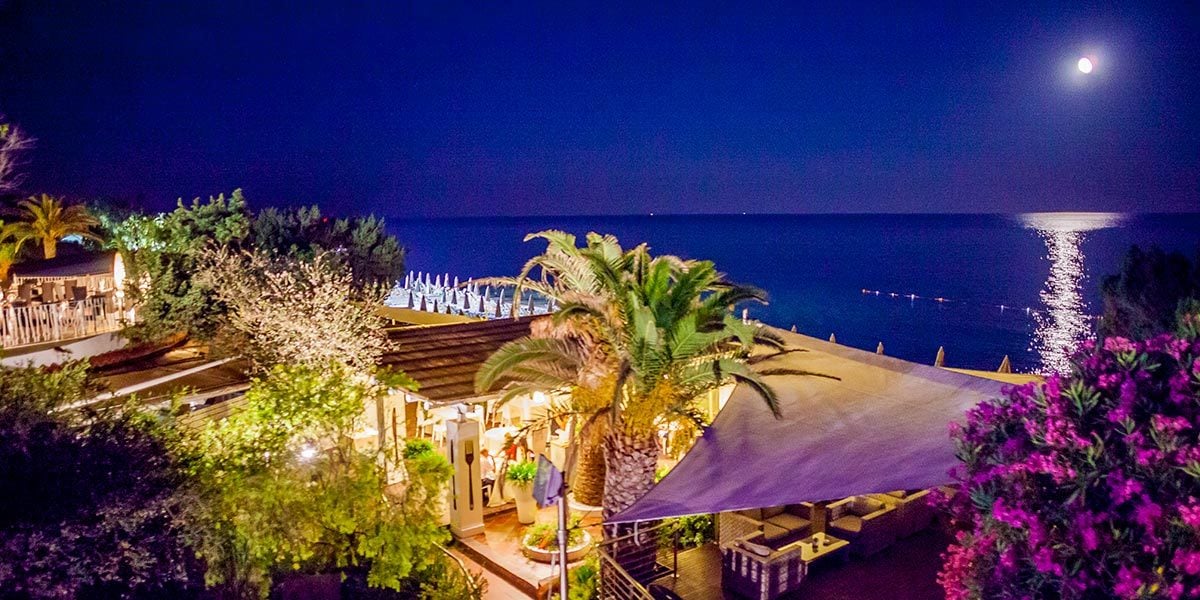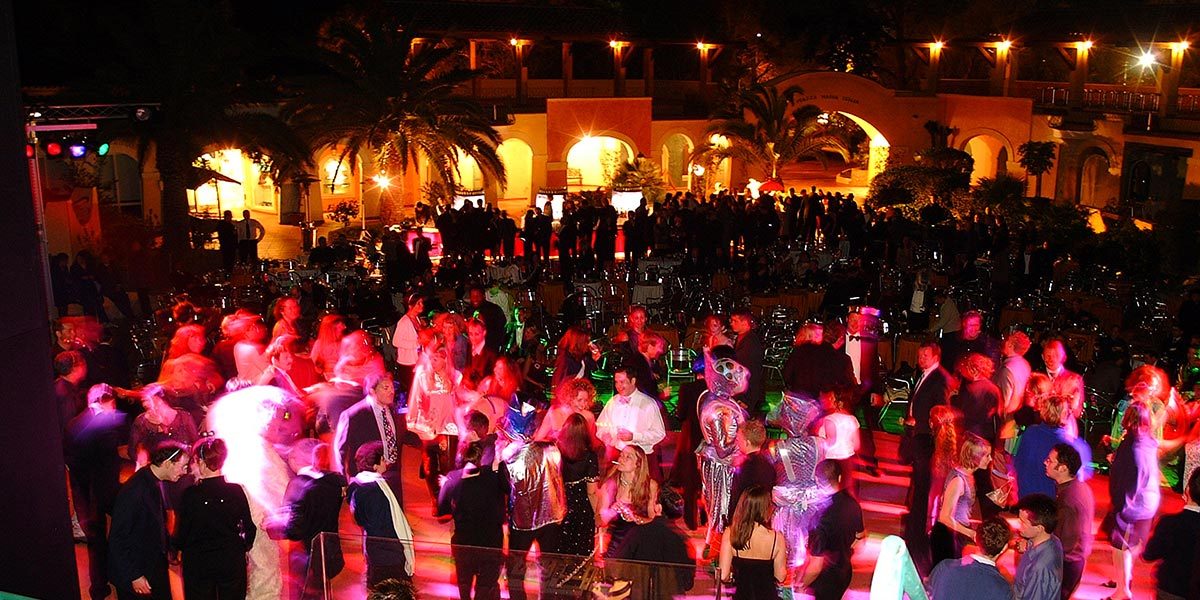 2. UNICO 20 87 Riviera Maya
---
Redefining luxury and creating an entirely new kind of immersive experience, UNICO 20 87 has a deep connection to the Riviera Maya region and its heritage. Named after the latitudinal and longitudinal coordinates that lead you there, UNICO is perfect for destination events and sophisticated celebrations looking for an authentic setting. This is a one of a kind beach venue, directly inspired by the rich character of Mexico.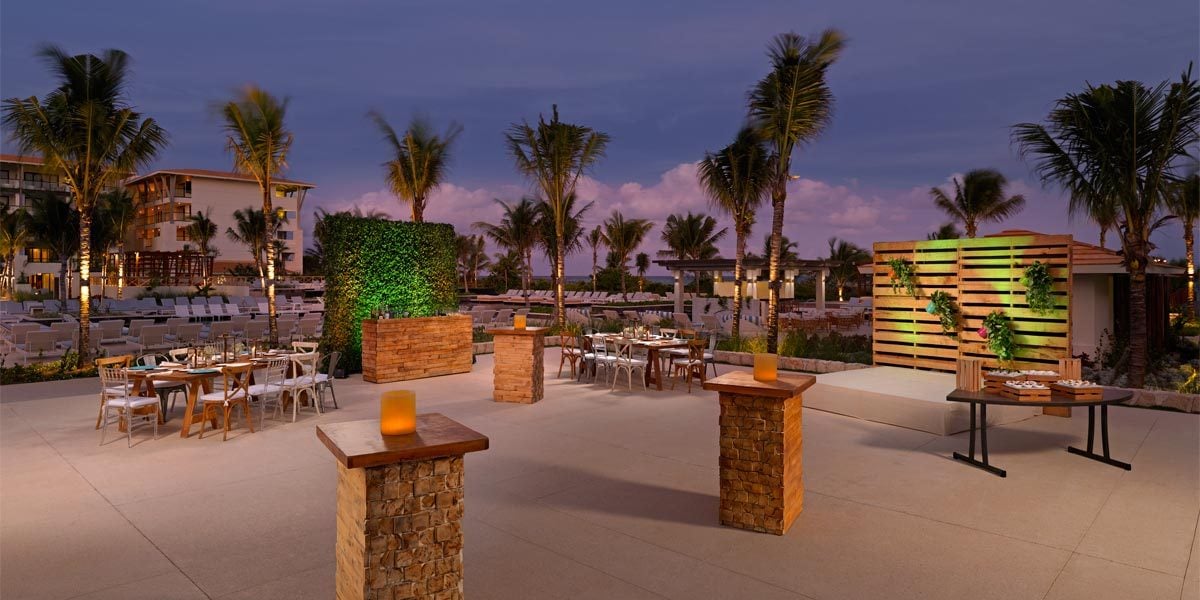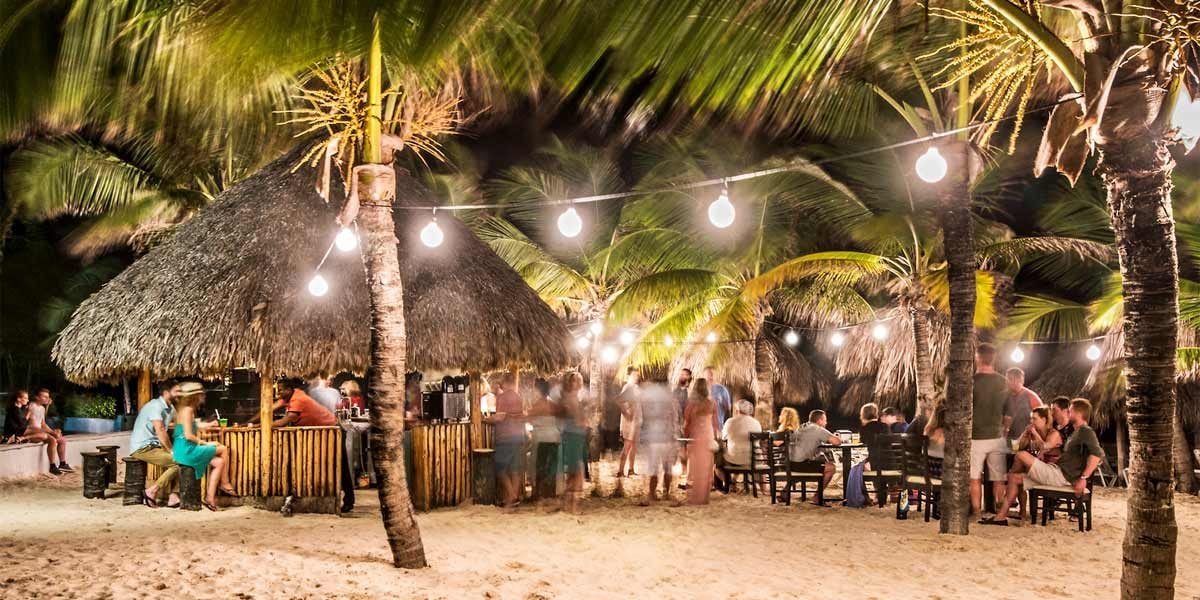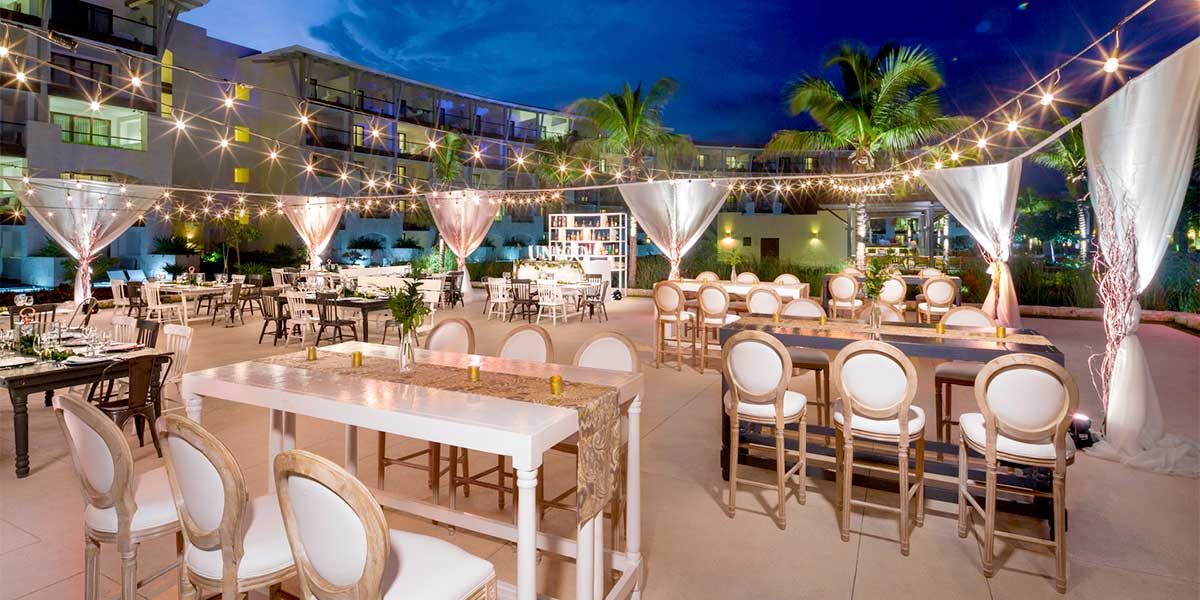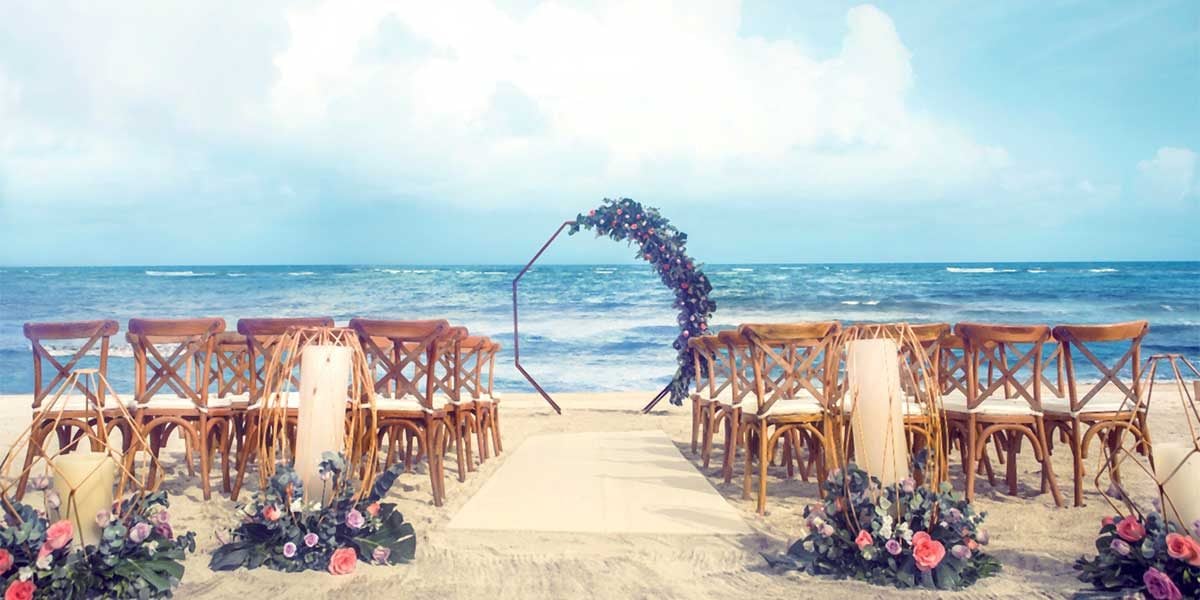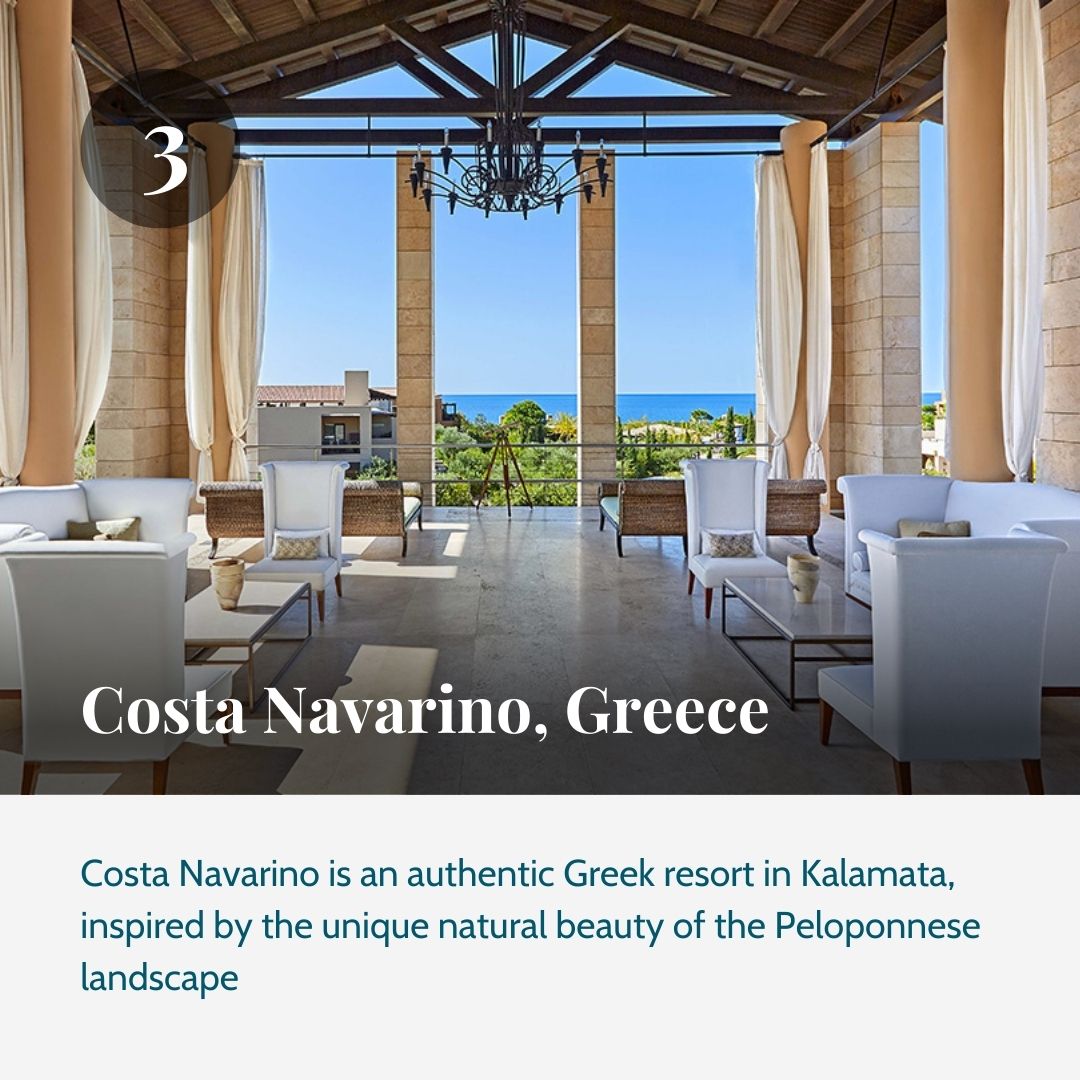 3. Costa Navarino
---
Costa Navarino in Messinia, Greece, sits in one of the most unspoiled and breath-taking landscapes in the Mediterranean. It is home to three five-star deluxe hotels, including The Romanos Resort, and The Westin Resort. It also has a 4000m2 spa, a thalassotherapy centre, and four signature golf courses. Management named The Dunes course after the tall dunes that separate several holes from a golden beach. Similarly, the Bay course is named after the panoramic sea and mountain views that run along the course. For meetings, conferences, and events, the multi-functional and highly versatile House of Events on-site is an ideal purpose-built location equipped to suit a variety of needs with 12 different spaces on offer.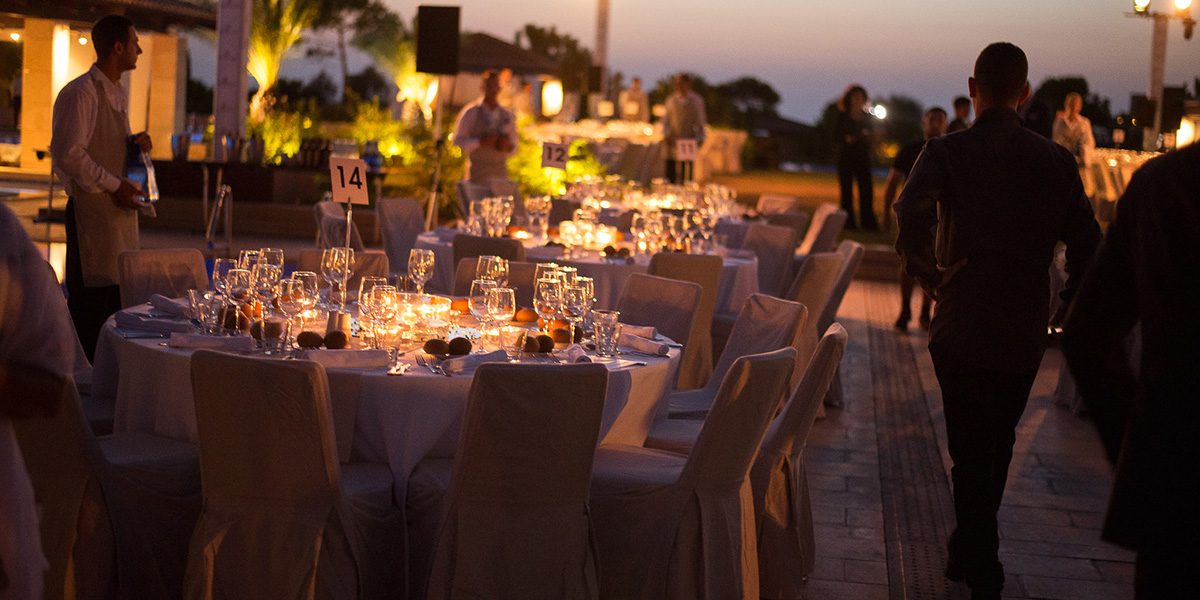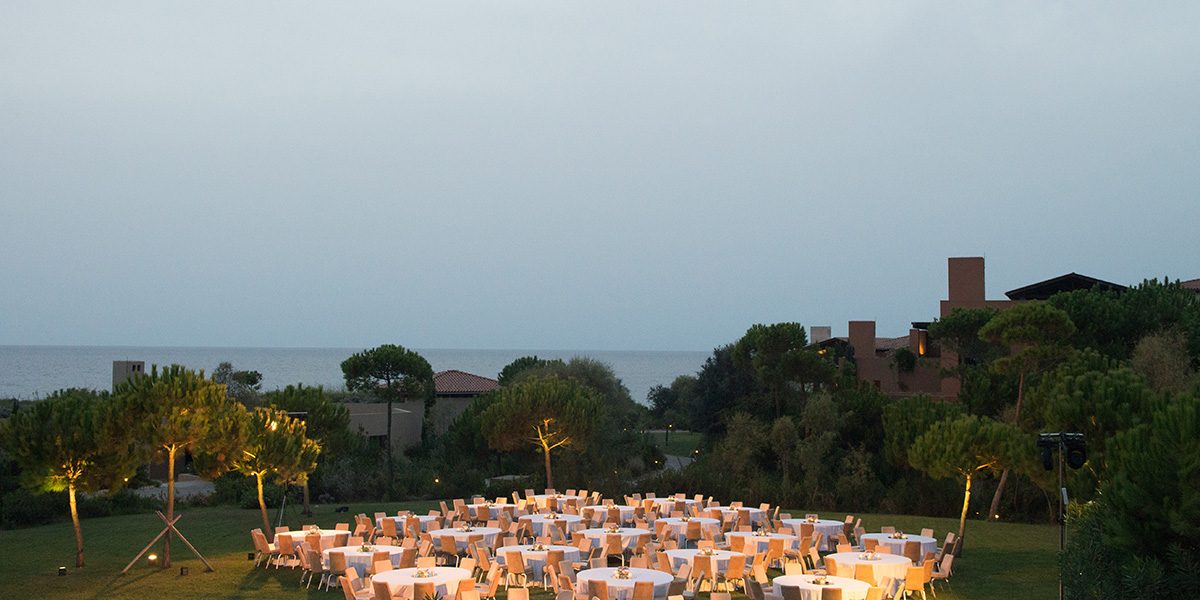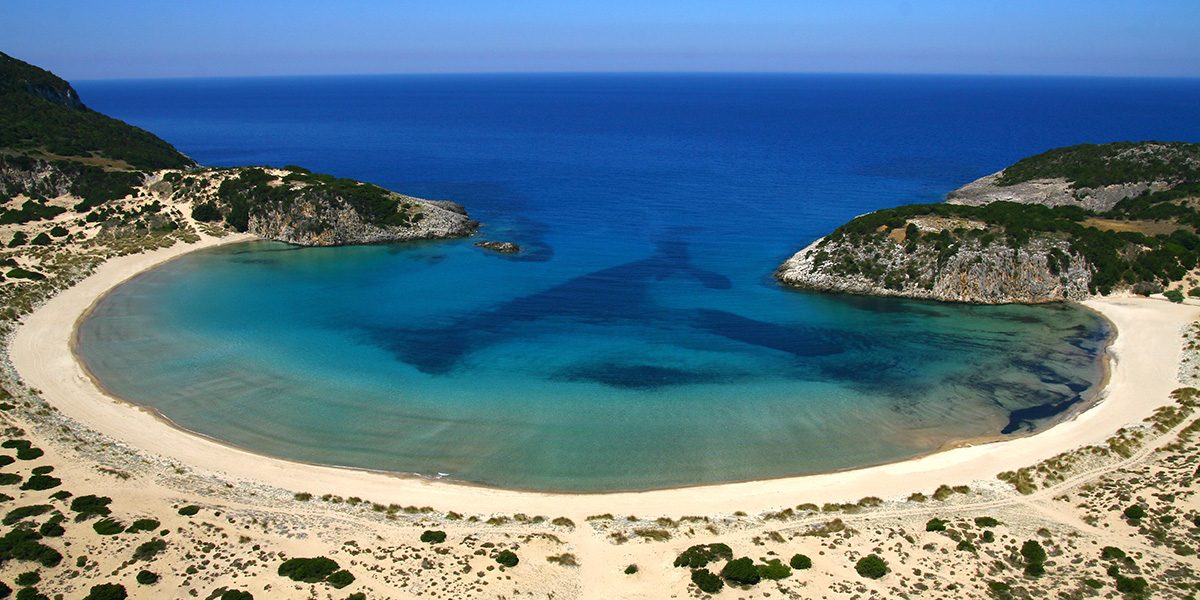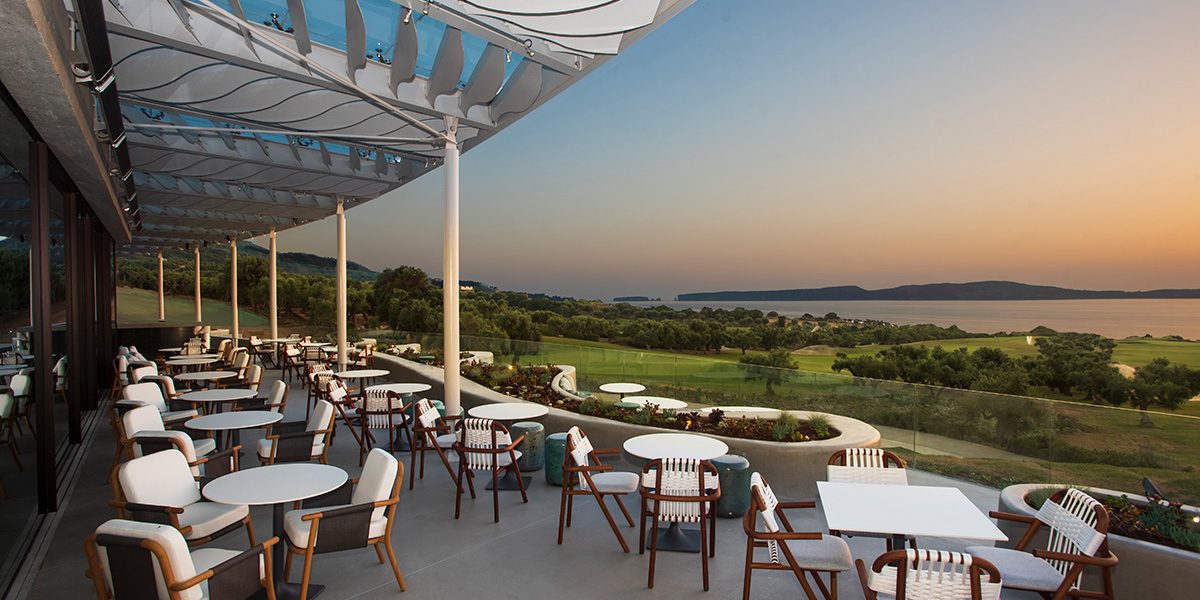 4. Lujo Hotel Bodrum
---
Lujo Hotel Bodrum is located on a magnificent hillside and offers panoramic views of the sea and nature from every angle. Designed in the style of a Mediterranean village and set across a series of cascading terraces, Lujo flows down to a white sandy beach. This unique resort venue offers a glorious oasis of breathtaking spaces for a wide variety of events. Lujo positions art and joy at the centre of its philosophy. It delivers personalised service and outstanding attention to every last detail. This fine detail is also evident across all indoor and outdoor event spaces, making the venue perfect for special events. The resort offers it all; whether you're into private jets, seaplanes and yachts or sports, spa and nature - you will find it here. Ultimately, Lujo Hotel Bodrum delights its guests with world-class facilities, warm hospitality and the best of the Southern Mediterranean climate.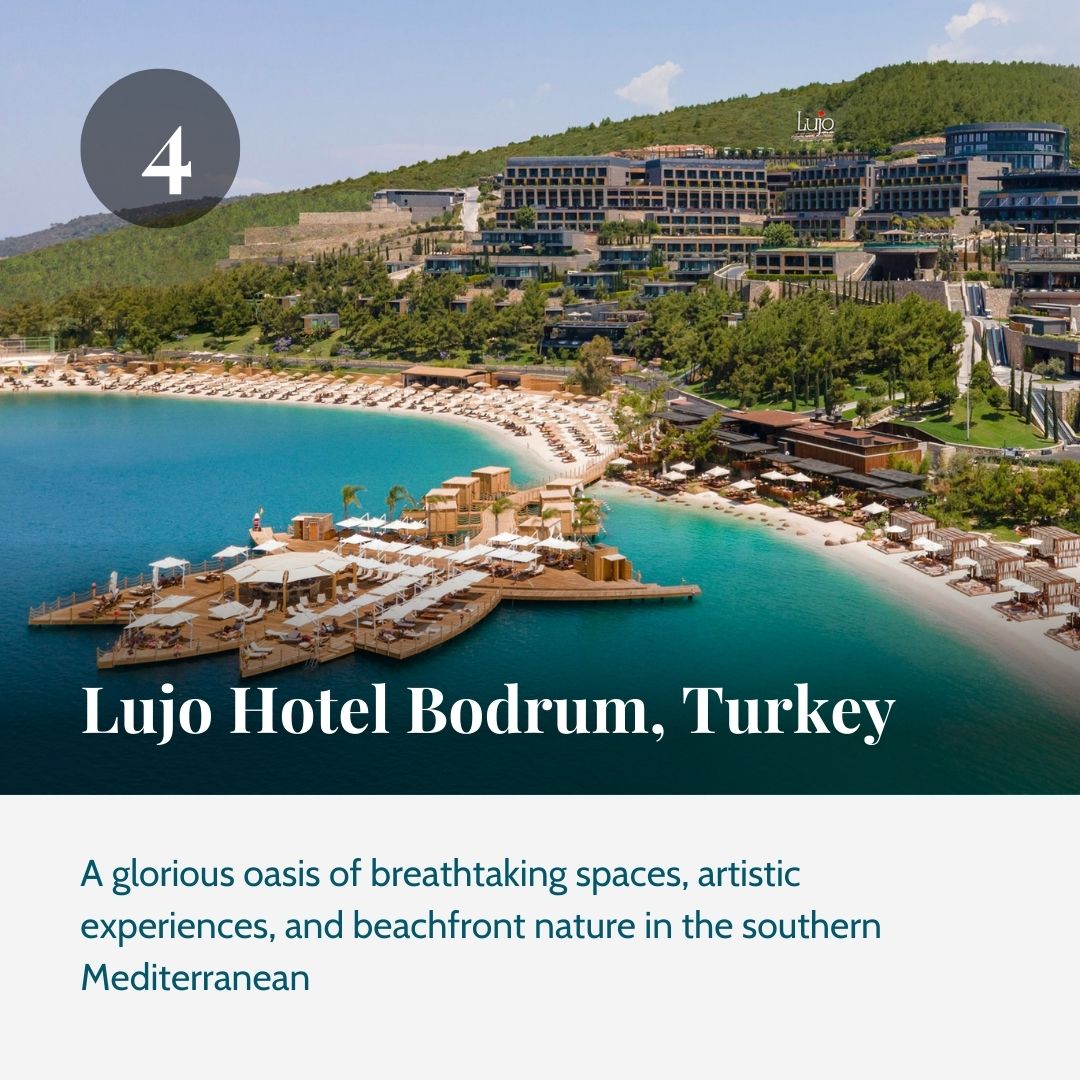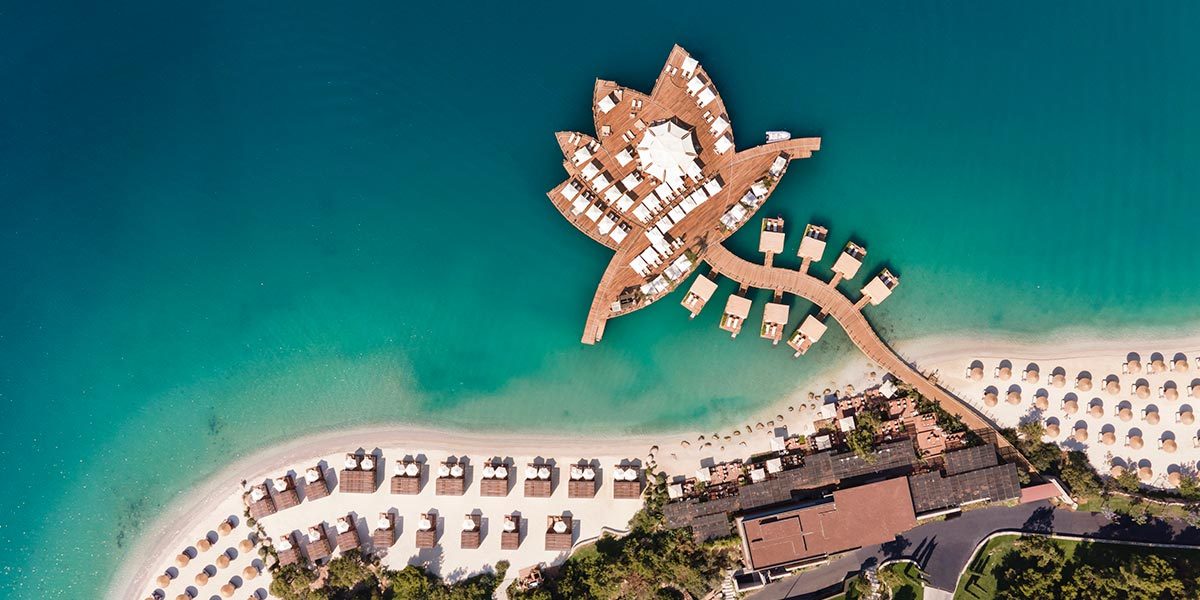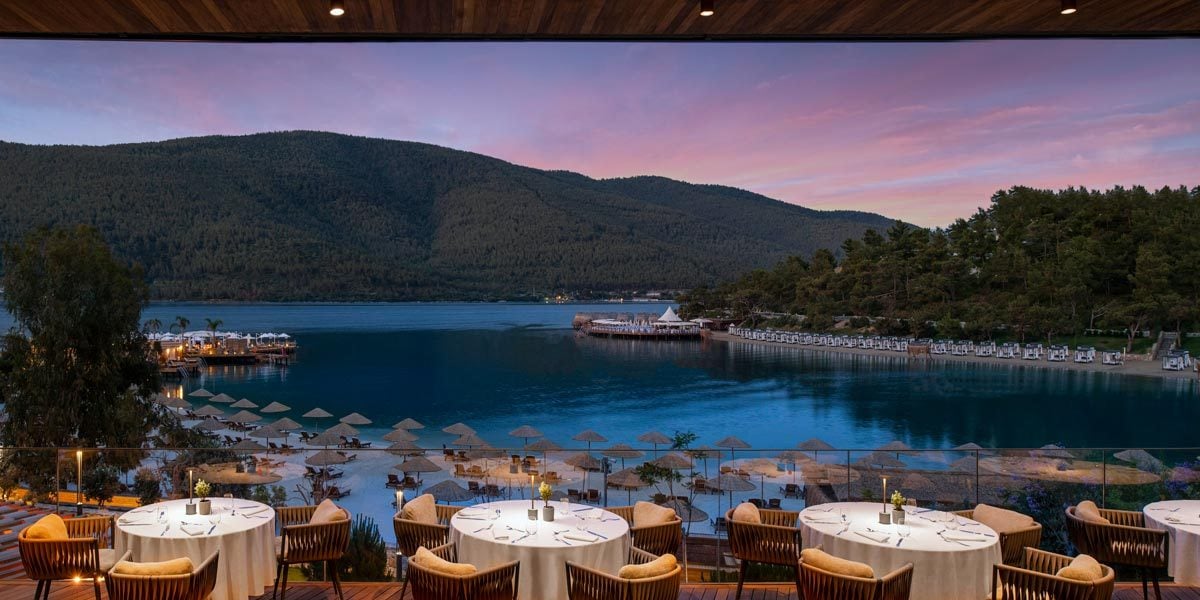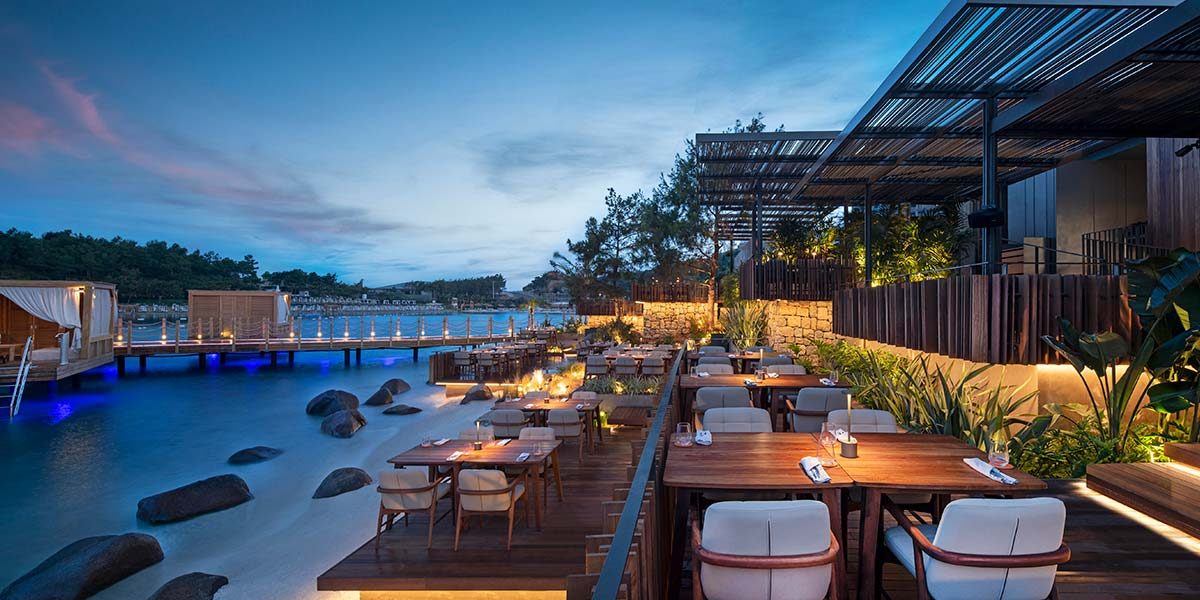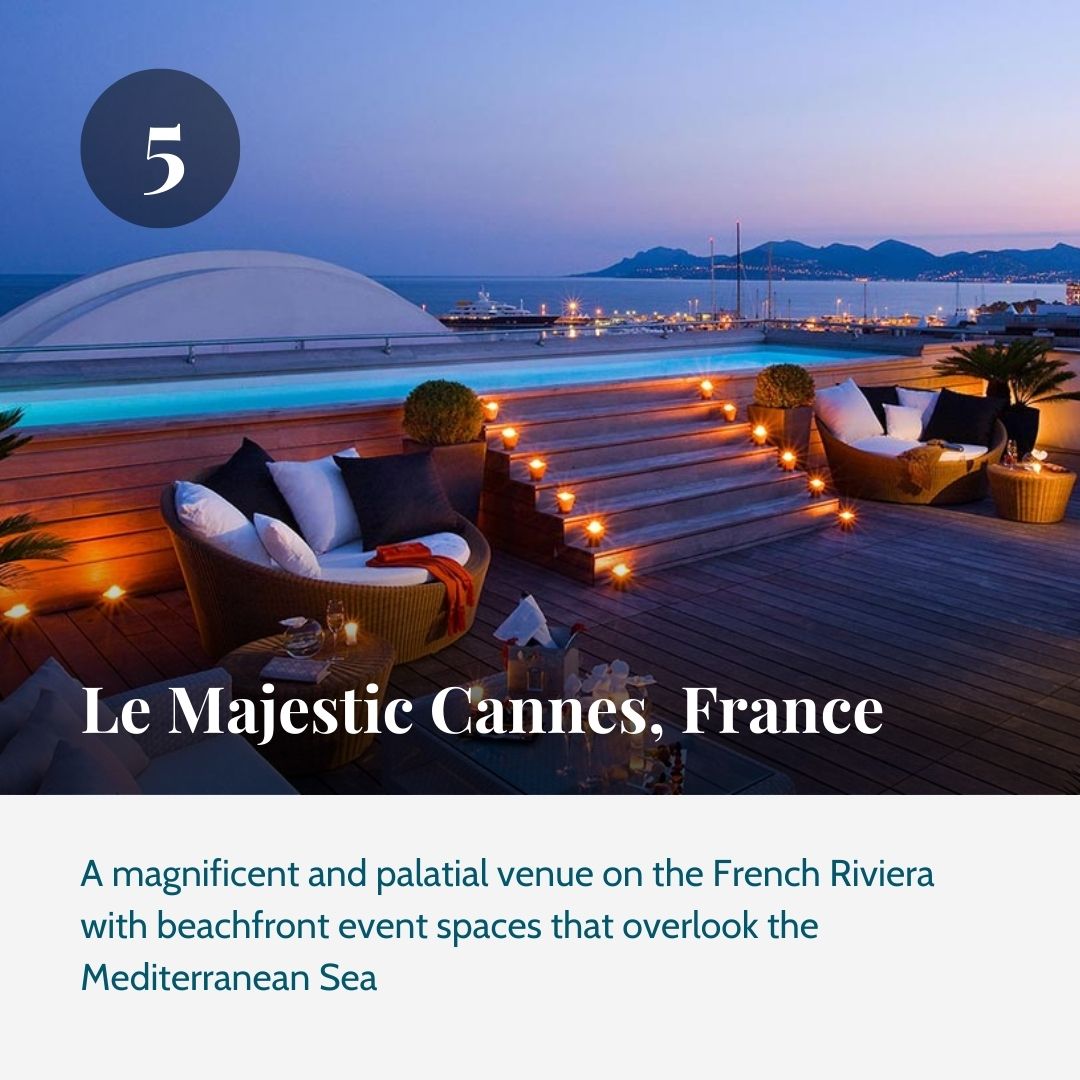 5. Hotel Barrière Le Majestic Cannes
---
Enjoy a truly majestic experience at this luxurious venue that looks on to the Cannes beachfront. The venue has its own private beach that is open all year and where a variety of events including receptions, product launches and dinners can be held. The indoor spaces can accommodate up to 500 seated for dinner or 800 for a reception. There are a variety of very special outdoor spaces that make the most of the mild Mediterranean climate and offer magnificent views.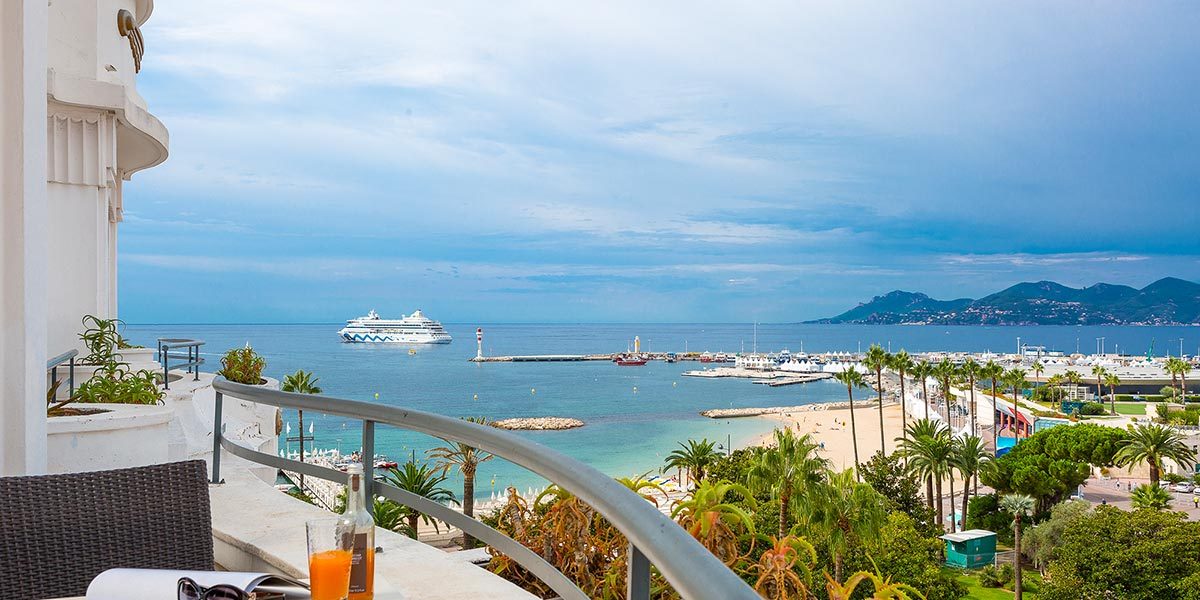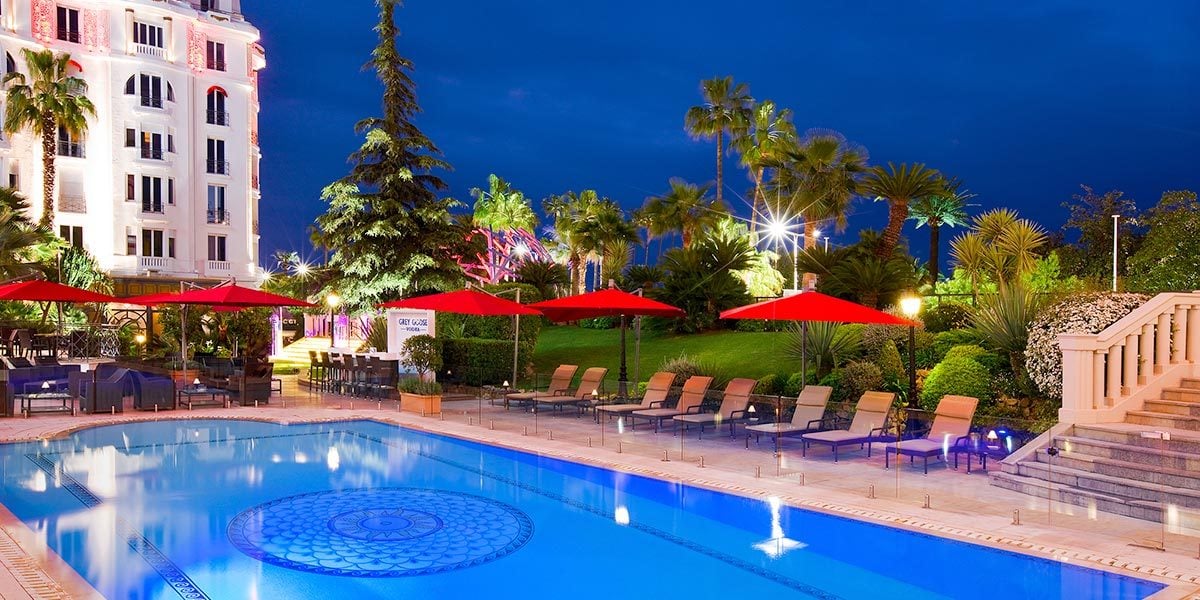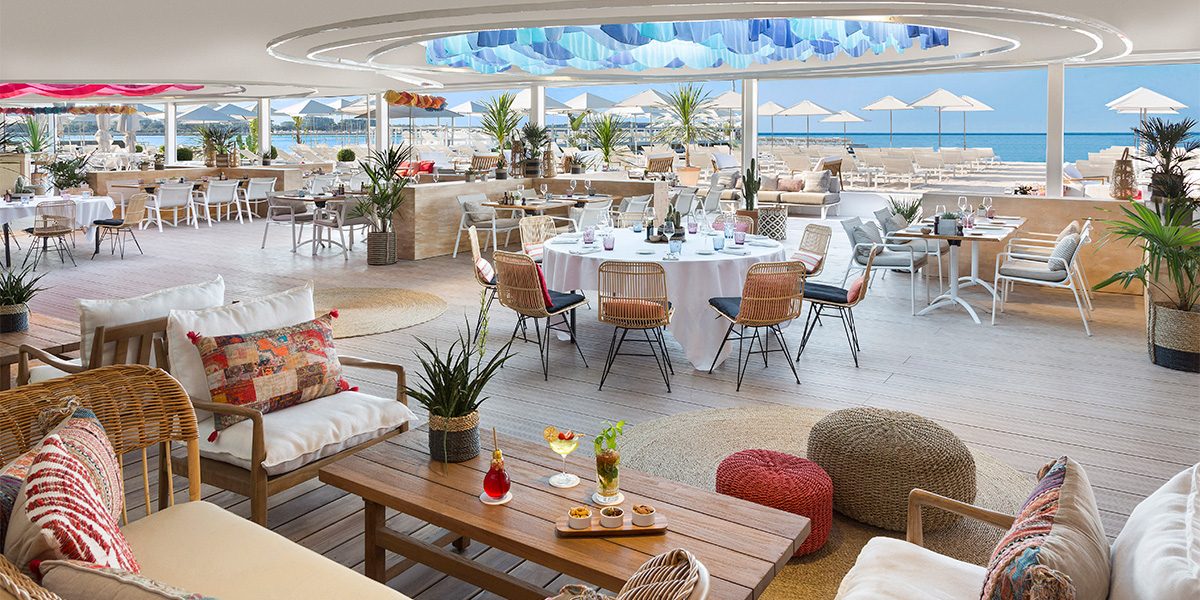 Looking for more of the best beach venues?
Send us your event enquiry and our team would be delighted to assist you.
[email protected] or call +44 (0) 203 397 8399.