Prestigious Venues introduces the
Best 5 Golf Venues in Ireland
Ireland has an established reputation as one of the finest golf event destinations in the world. Golf events have been held on the island since the mid-nineteenth century, and its diverse landscape provides a stunning backdrop for some of the most special golf occasions. From majestic coastal settings to beautiful parkland courses, the island of Ireland offers a wide variety of golfing experiences that cater to all skill levels and corporate groups. Dramatic cliffs, rolling green hills, pristine lakes and historic clubhouses create awe-inspiring settings that add an extra level of charm and beauty to every golf event held in the destination.
Beyond the golf courses themselves, Ireland's top golfing venues offer a vibrant and welcoming atmosphere that enhances the overall golfing experience. Charming hospitality and exceptional event spaces provide the perfect combination for post-round relaxation and entertainment. Golfers can indulge in traditional Irish cuisine while sampling the finest whiskies and immersing themselves in the country's fascinating history. The genuine warmth and friendliness of the Irish people never fail to create a welcoming environment that makes every golf event feel like a cherished gathering among friends.
Prestigious Venues has explored the island and highlighted a range of outstanding golf courses in Ireland that remarkable golf venues for unforgettable golf events. We are delighted to present the best 5 golf venues in Ireland, which will both surprise and delight your guests.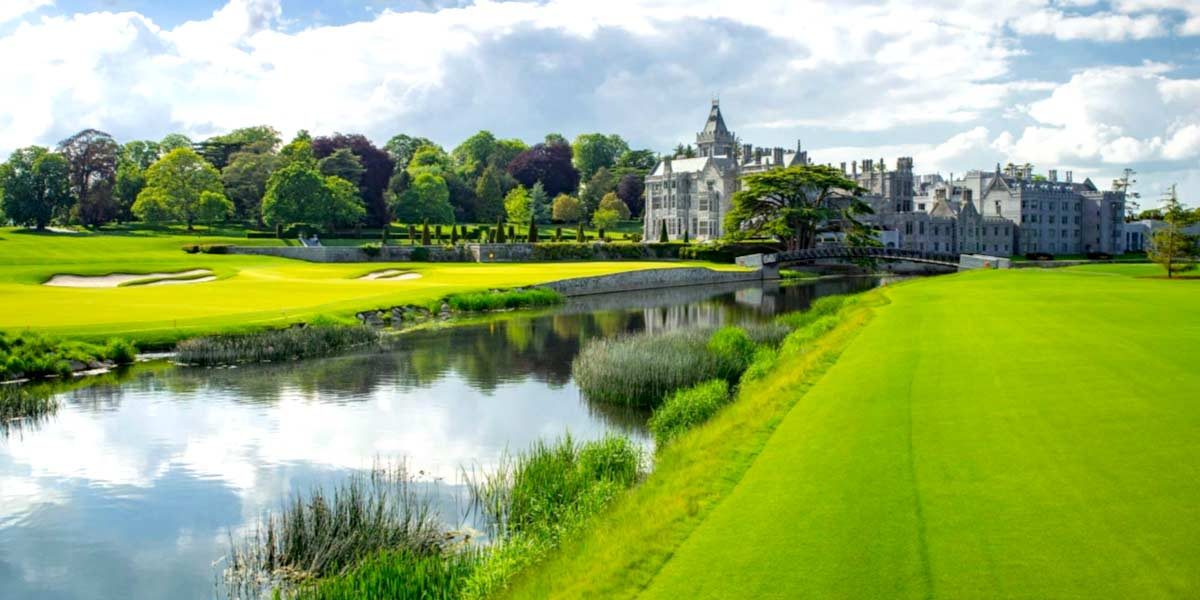 1. Adare Manor
---
Adare Manor is a destination venue that is frequently ranked among the best of the best. The manor building itself dates to the 19th century when it was built as a country home for the Dunraven family. Since then, it has been meticulously restored and transformed into a magnificent five-star luxury hotel that preserves its architectural grandeur. Adare Manor is an exceptional choice for those organising milestone golf events. It offers world-class facilities, breathtaking surroundings, and unparalleled service. Tom Fazio designed the championship golf course to provide a magnificent setting for tournaments, corporate outings, or any significant golf event. The resort's luxurious accommodation, exquisite dining options, and spa facilities complement the golfing experience and ensure guests have a memorable time both on and off the course.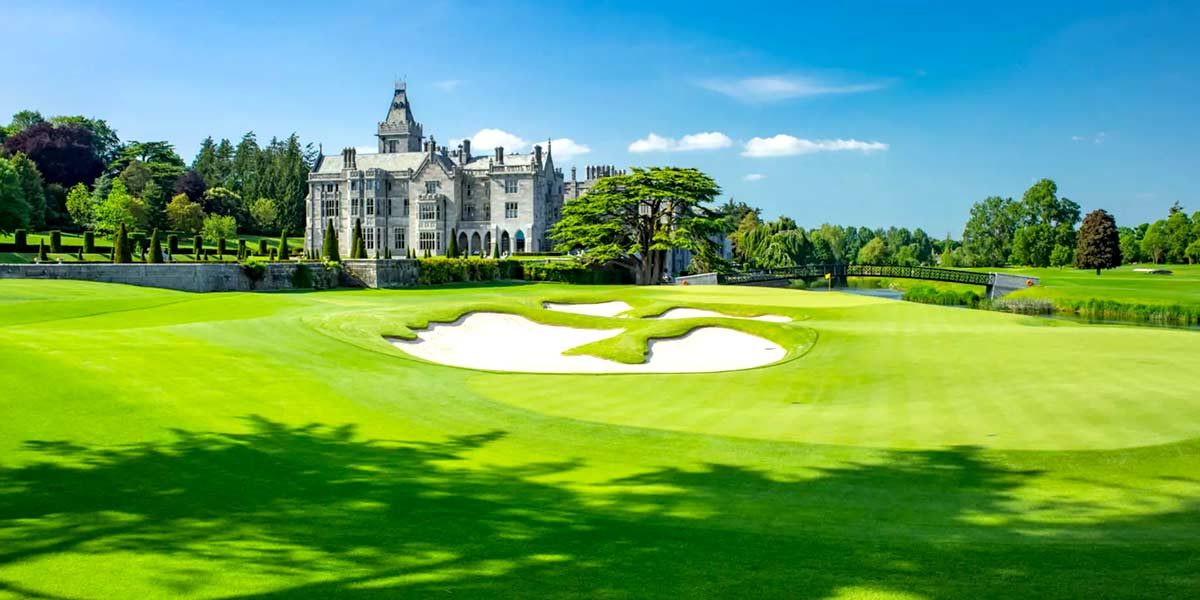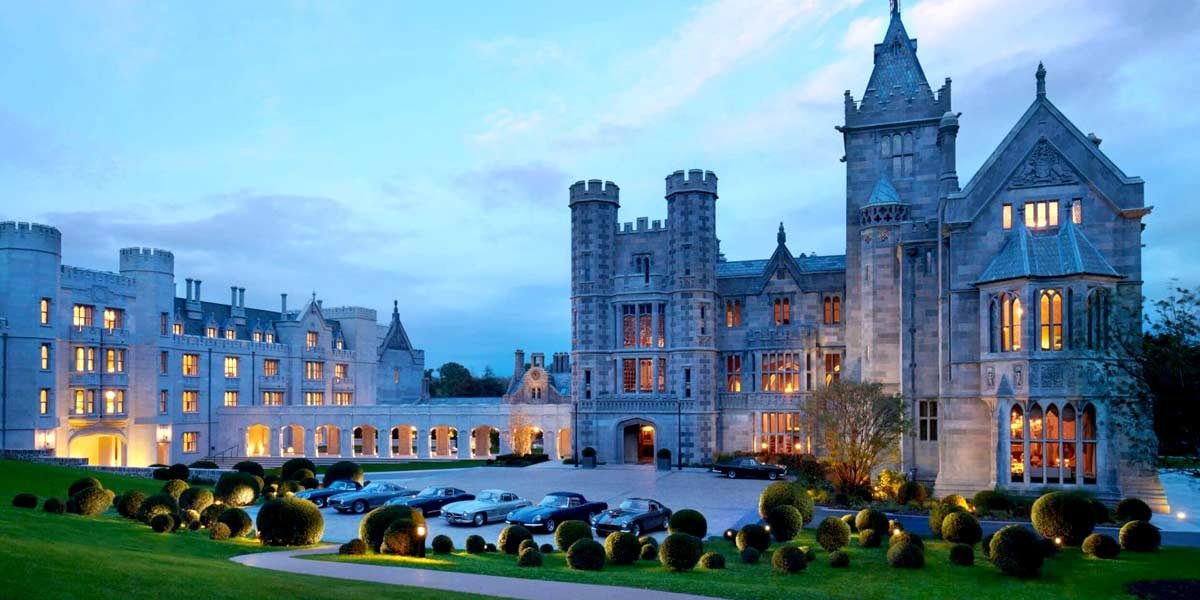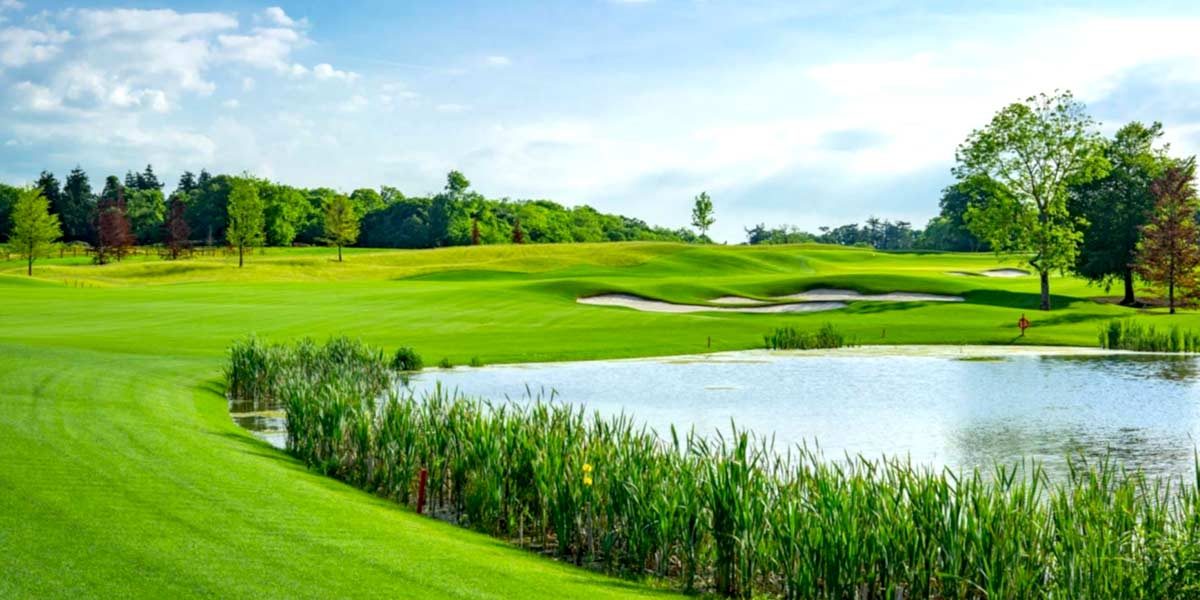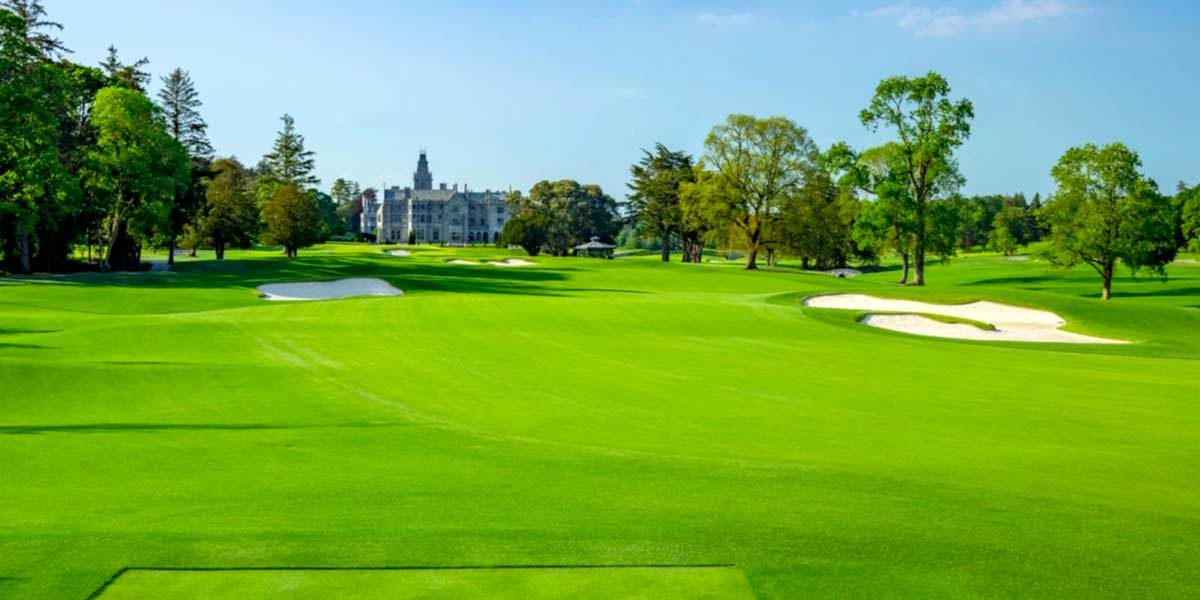 2. The K Club
---
The K Club is renowned worldwide as one of Ireland's premier golf venues. It offers two championship golf courses, the Palmer North Course (Ryder Cup Course) and the Palmer South Course (formerly The Smurfit Course). The K Club provides an unparalleled golfing experience that will elevate your next golf event to new heights. The two high calibre club houses provide outstanding spaces for events. While the connected 5-star hotel dating back to 1831 provides all the luxurious amenities imaginable. Designed by golfing legend Arnold Palmer, both courses captivate players with strategic layouts, challenging fairways, and well-guarded greens. After hosting prestigious tournaments like the Ryder Cup in 2006, the Palmer Ryder Cup Course has earned international recognition. What makes The K Club's golf courses genuinely unique is their combination of natural beauty, meticulous design, and impeccable maintenance.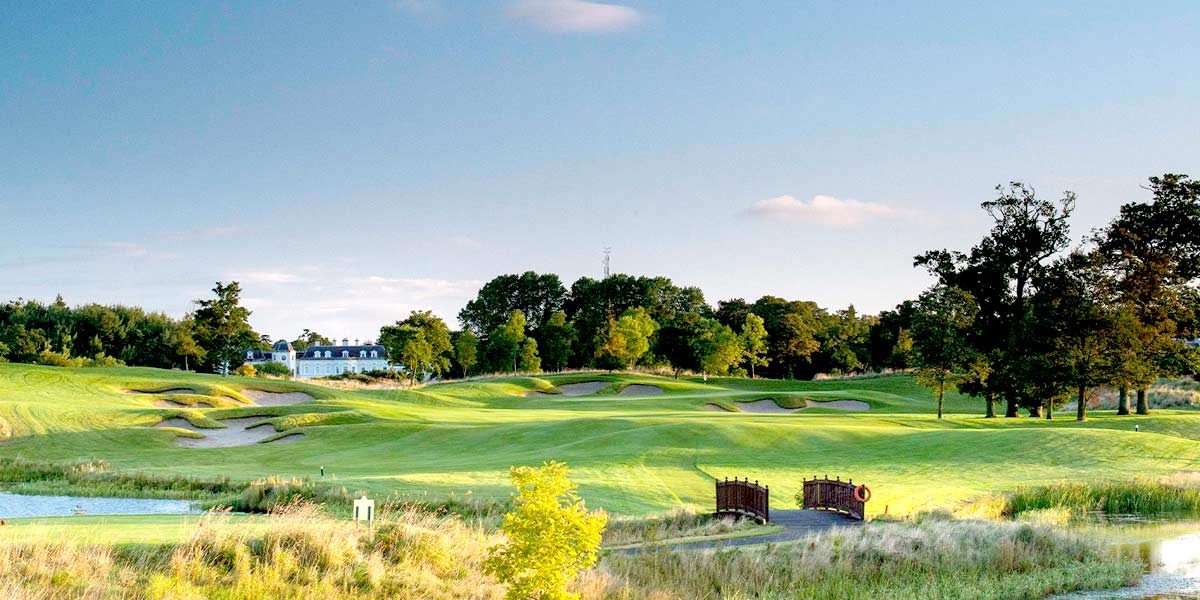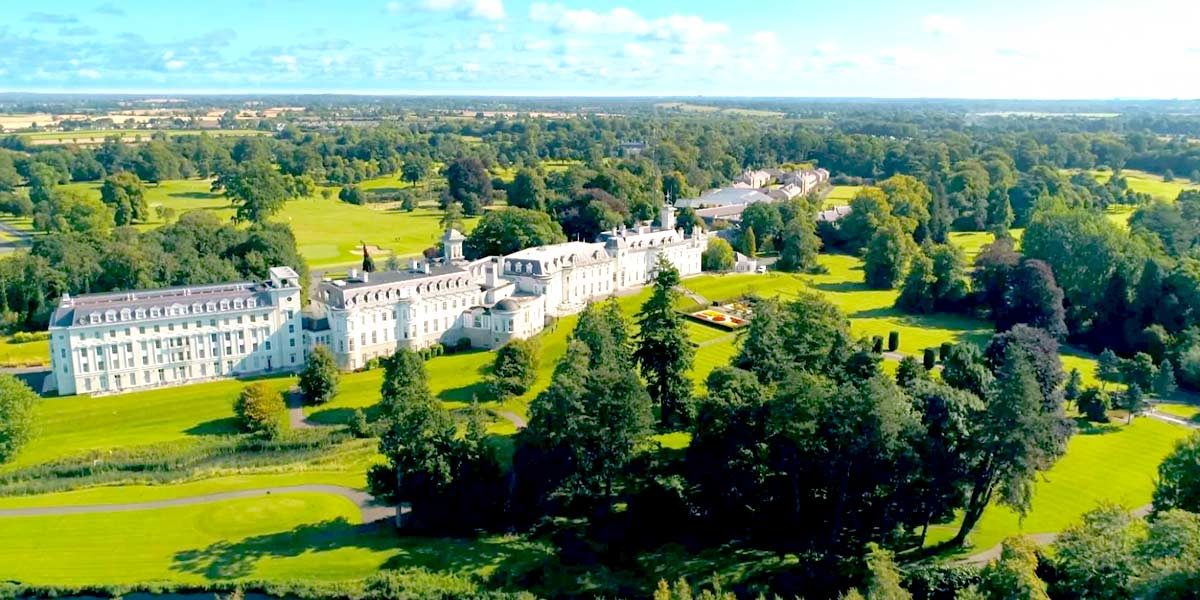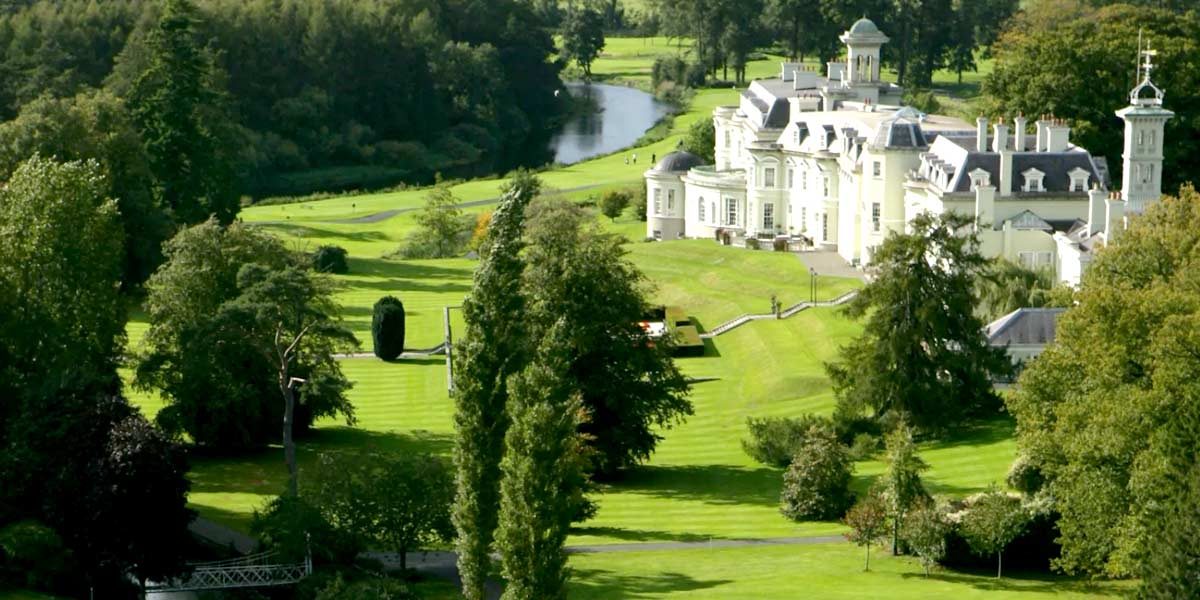 3. Slieve Donard & The Royal County Down
---
Slieve Donard is nestled at the foot of the majestic Mourne Mountains in Northern Ireland. Situated directly next door to the famous Royal County Down Golf Club, the hotel is ideally located to accommodate golfing visitors and groups. Consistently ranked as one of the world's top golf course, Royal County Down offers a challenging links layout and awe-inspiring coastal views. This bucket list course is not for the faint-hearted; top PGA pros such as Rory McIlroy are regular visitors. As a venue for golf events, the Slieve Donard hotel next door offers an excellent range of amenities and services that cater to every aspect of a successful golf gathering. The resort features spacious meeting rooms and banquet halls that accommodate large groups, providing a versatile space for presentations, awards ceremonies, and post-event celebrations. This is a golf event destination to experience at least once in a lifetime.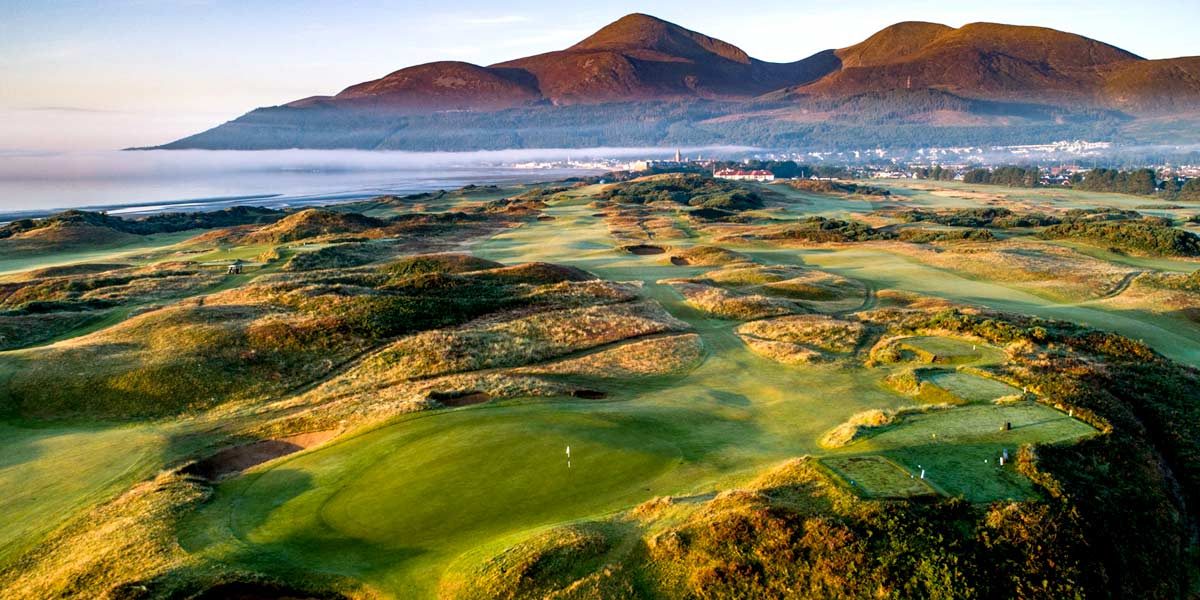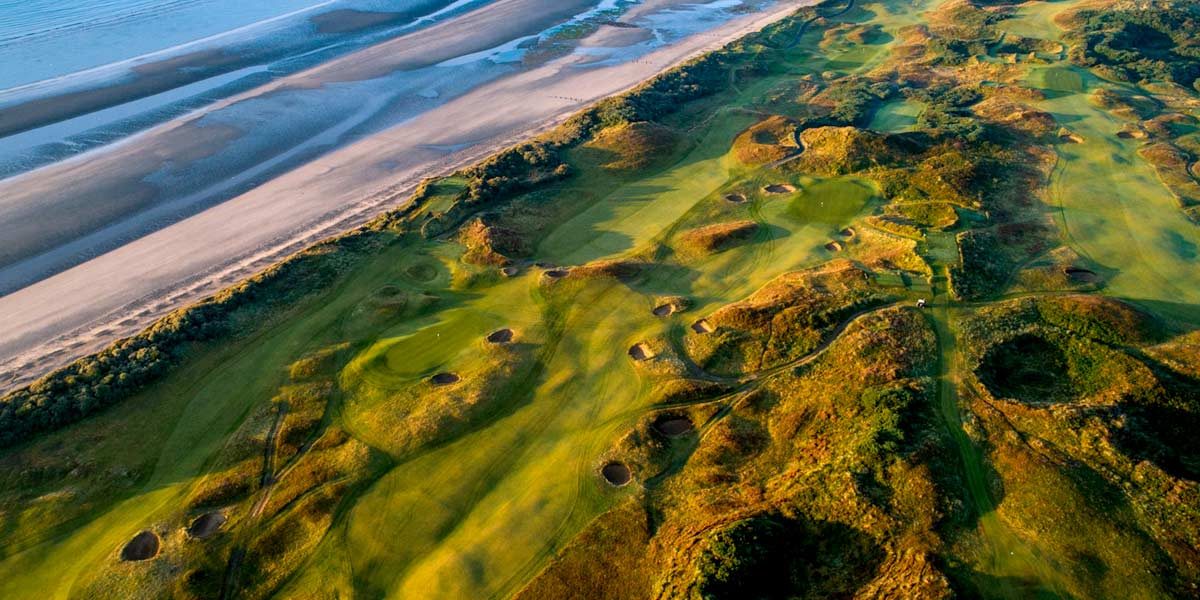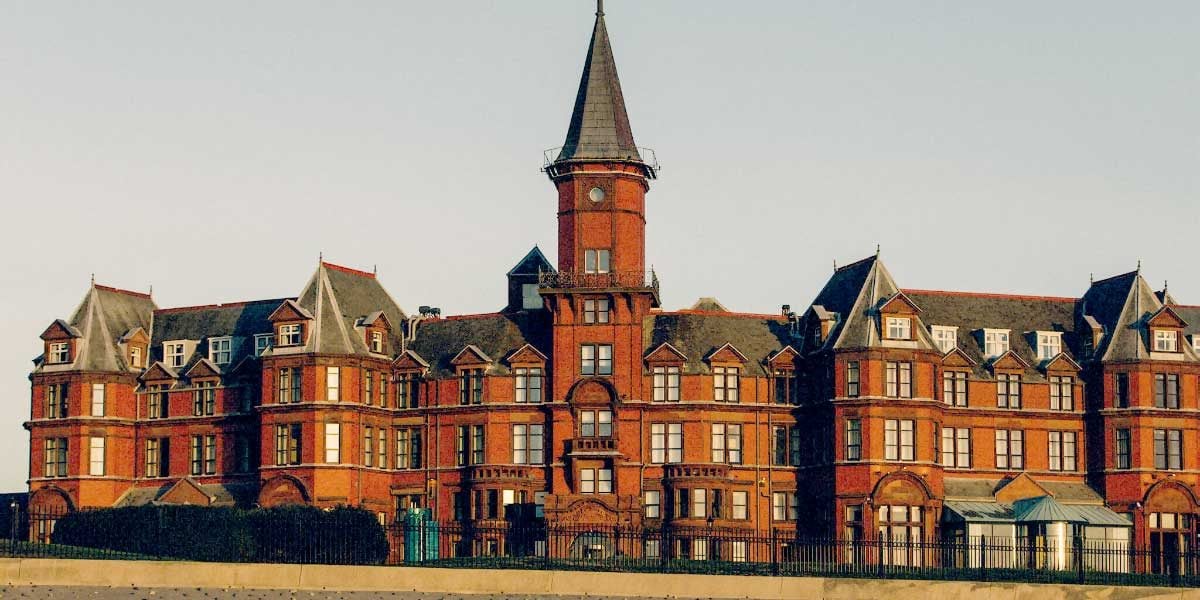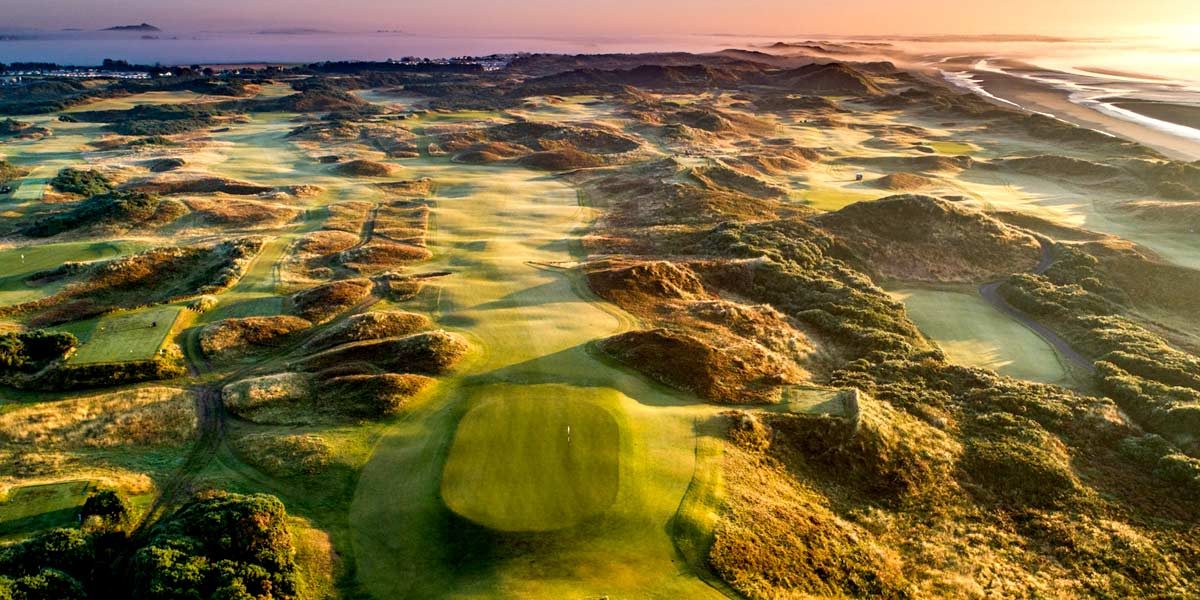 4. Mount Juliet Estate
---
Mount Juliet Estate is a captivating venue for golfing events, offering an enchanting setting that will leave a lasting impression. Situated in the heart of County Kilkenny, the estate's world-class golf course seamlessly blends natural beauty with a meticulous layout. Designed by the legendary Jack Nicklaus, the Mount Juliet golf course is a masterpiece that perfectly showcases Nicklaus' signature style and attention to detail. Beyond the course, Mount Juliet Estate offers a 5-star hotel and a range of amenities and services that further enhance the golfing experience. The clubhouse provides a welcoming and relaxed atmosphere where a golfing group can gather before or after their rounds. Its warm hospitality, fine dining options, and cosy bar make it the perfect place to celebrate golfing triumphs.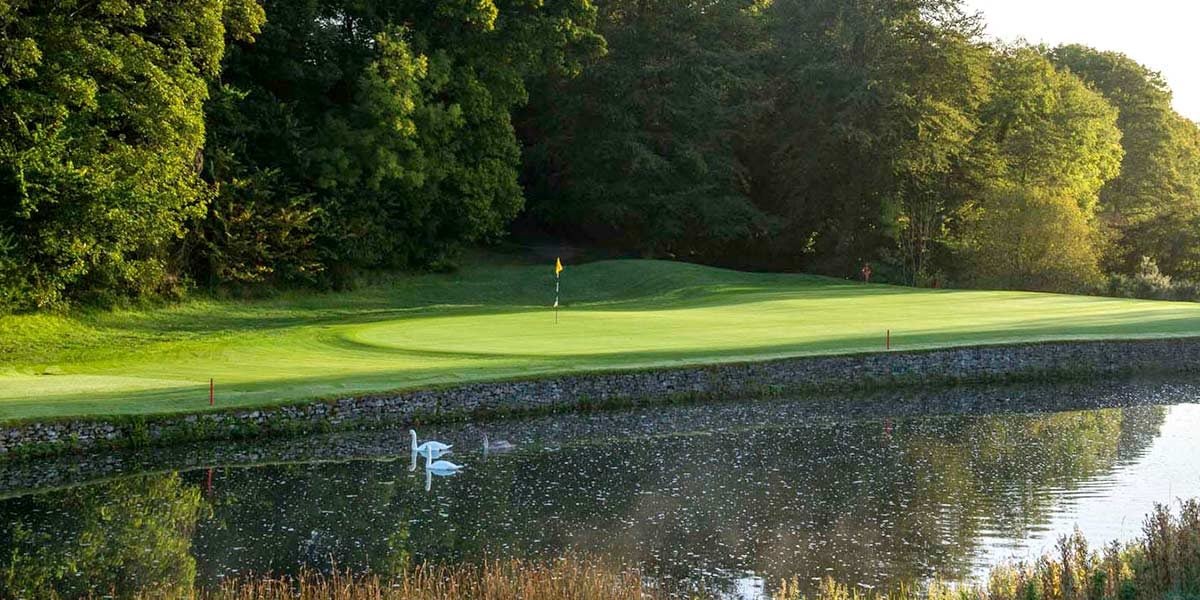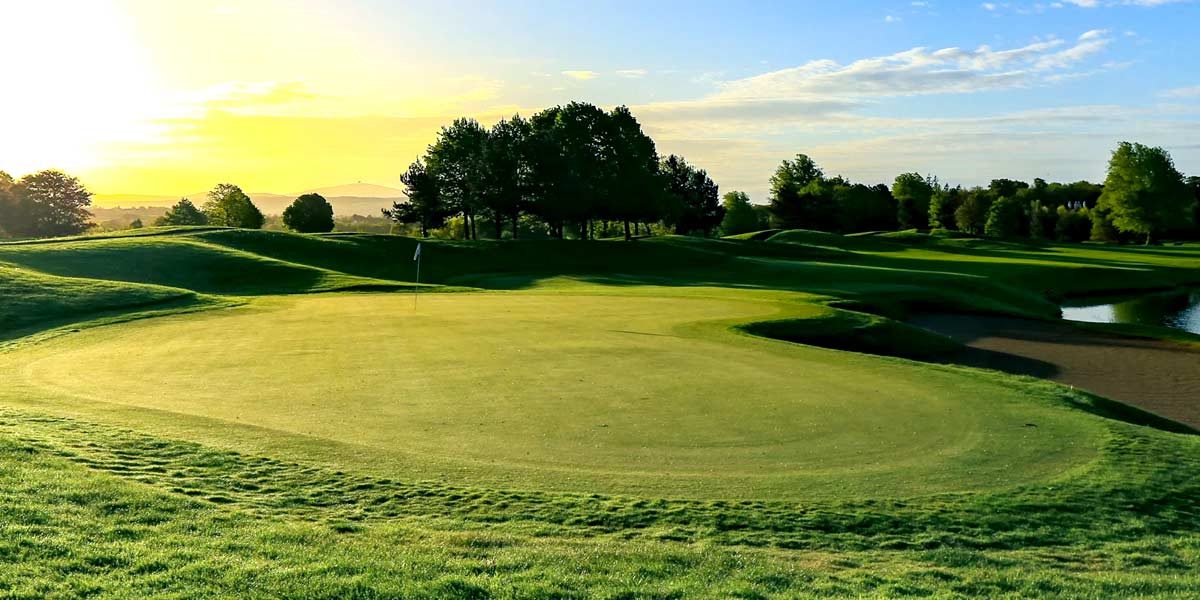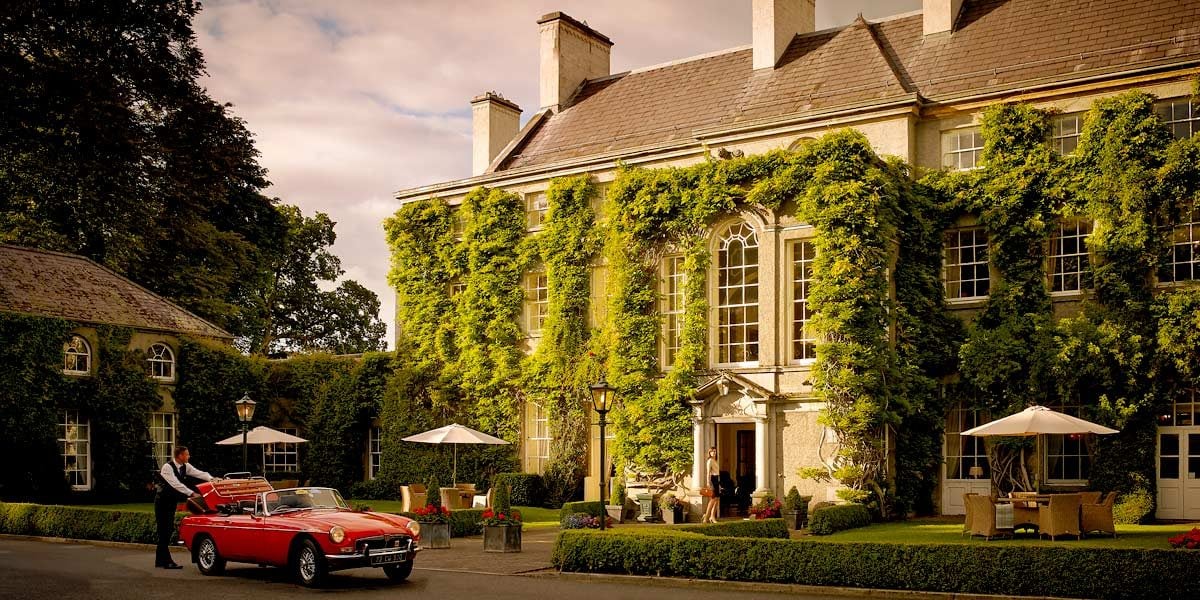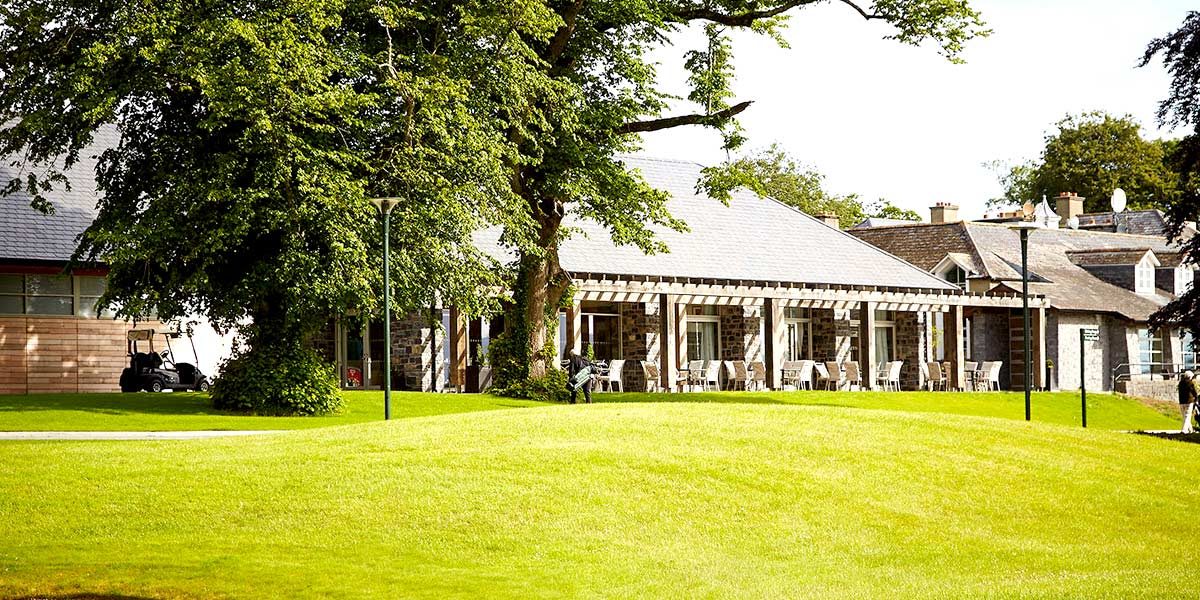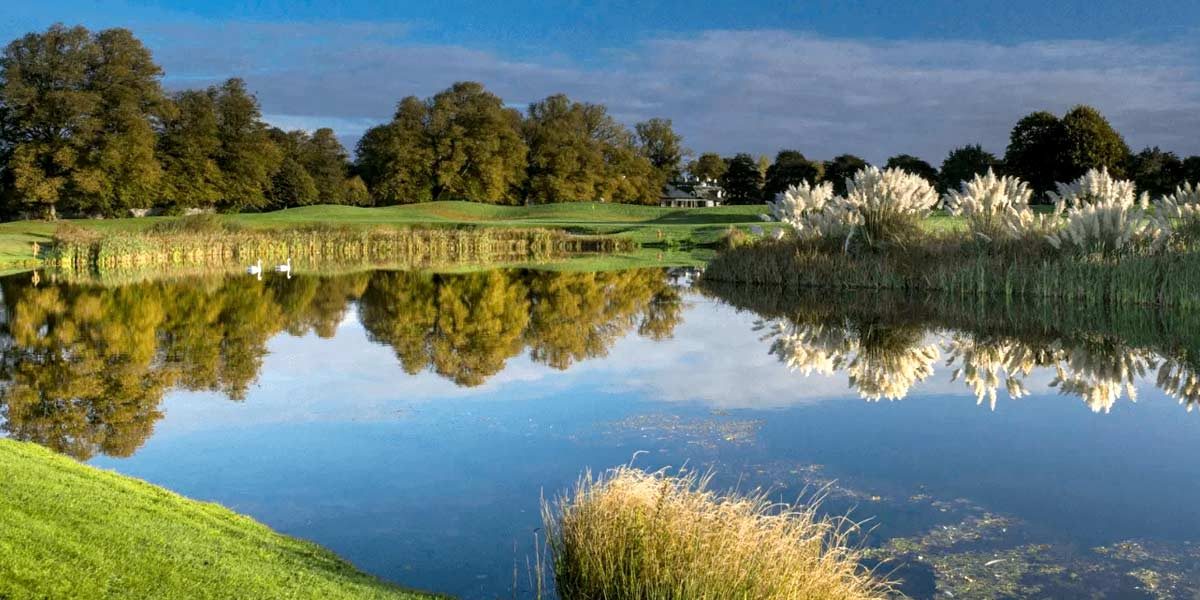 5. Galgorm
---
The Castle Course at Galgorm is a Par-72 Championship Parkland course in County Antrim, Northern Ireland. The focal point is a 17th-century Jacobean castle that can be glimpsed from various holes along the course itself. Designed by renowned architect Simon Gidman, the Castle Course combines rolling terrain, meandering rivers, and lush greenery to create a visually captivating and challenging layout. Participants of golfing events at Galgorm will enjoy a harmonious blend of panoramic views, strategic shot placements, and an overall sense of serenity. After golf, the Galgorm Clubhouse provides a haven for guests to unwind. The Castle Kitchen + Bar is one of Northern Ireland's 'must-visit' restaurants, and guests will be treated to some of the finest hospitality. As if that wasn't enough, Galgorm also features one of the world's most extensive spa facilities, perfect for golf groups to rejuvinate in. You have to see this destination to believe it.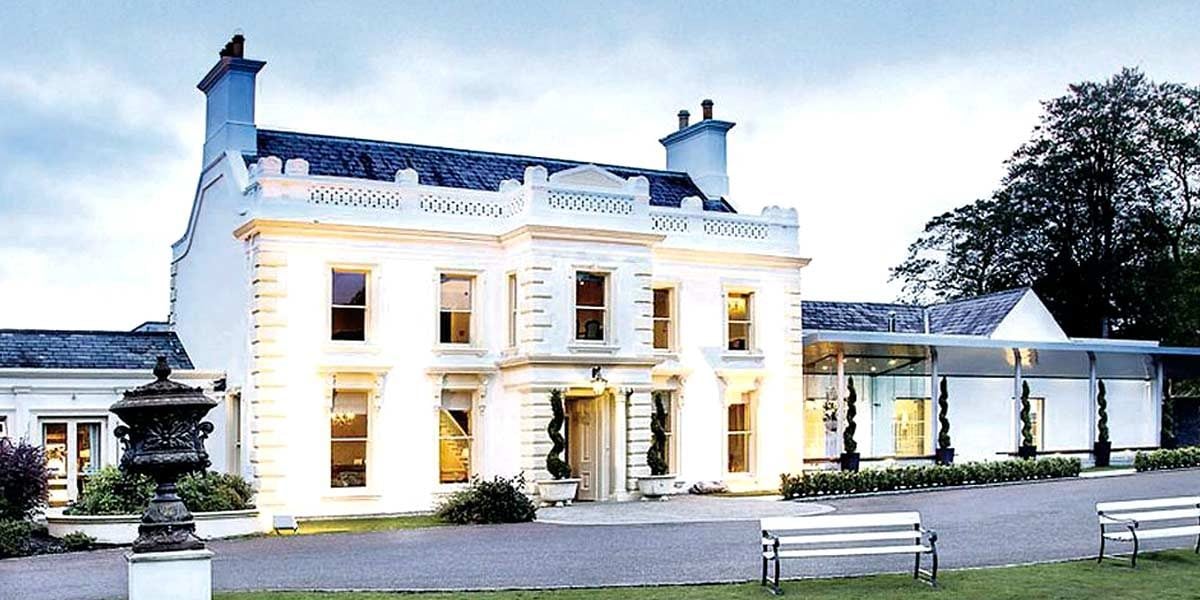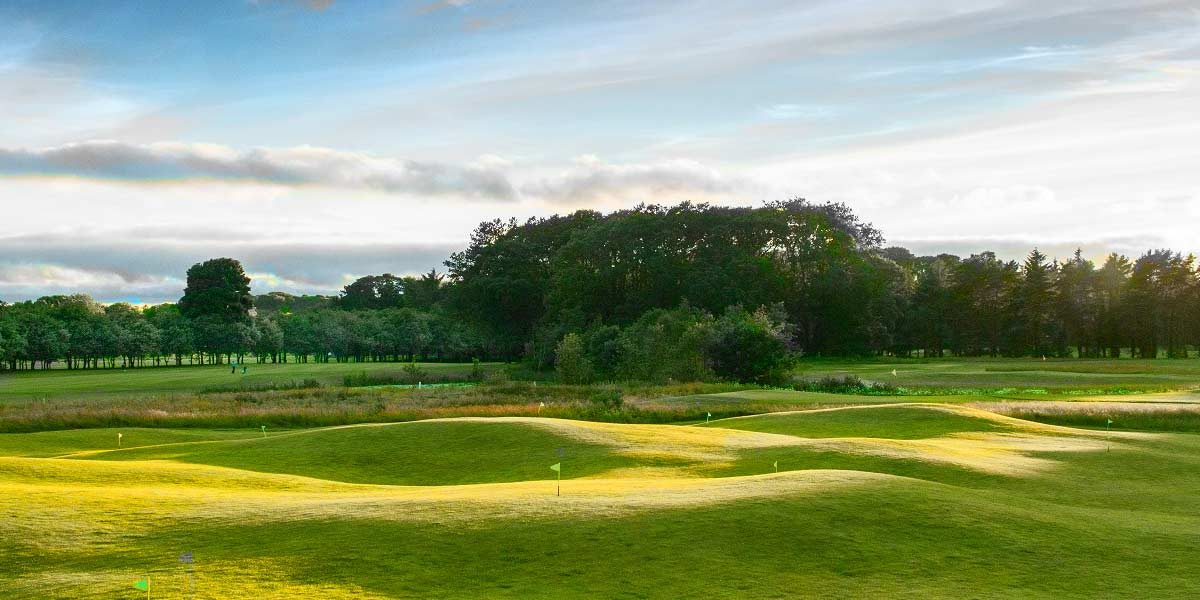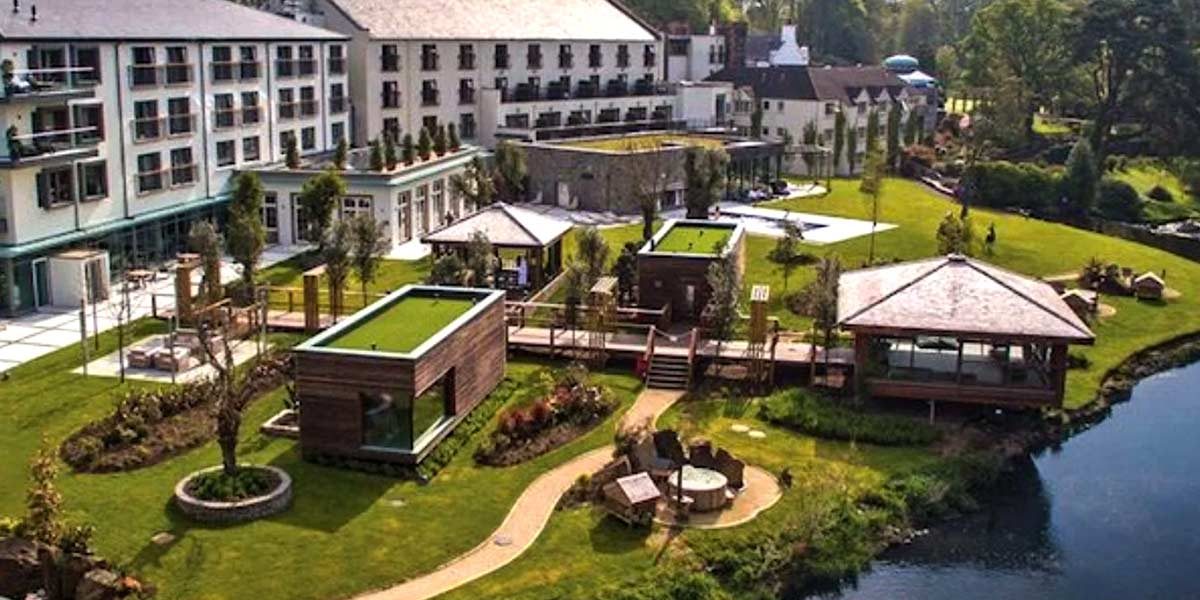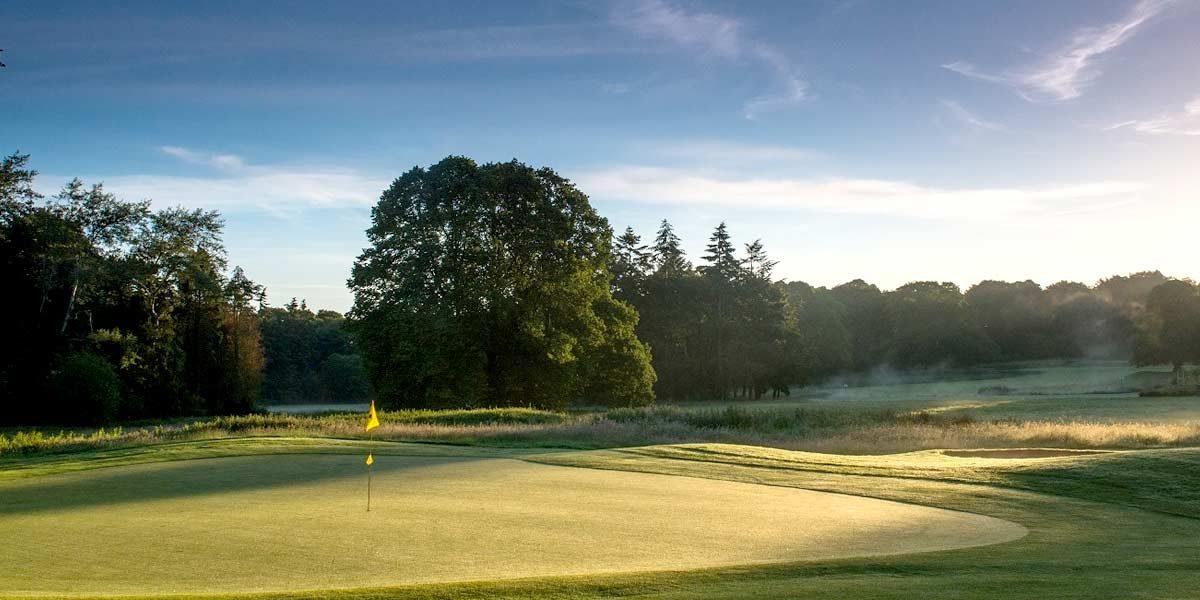 Did that pique your interest?
Well, that was just a glimpse of some of the most incredible golf venues in Ireland.

If you're planning a golf event, corporate incentive with golf, or your flagship golf tournament, the Prestigious Venues team is here to assist you every step of the way. Our expertise lies in identifying the perfect venue for any significant event. We meticulously search for and evaluate the finest venues, craft event proposals, and curate a list of options tailored to your specific event requirements. Trusted by countless reputable organizations worldwide, Prestigious Venues is your go-to partner for venue selection and booking. We look forward to helping you too.
Looking for more of the best golf venues?
Send us your event enquiry and our team would be delighted to assist you.
[email protected] or call +44 (0) 203 397 8399.